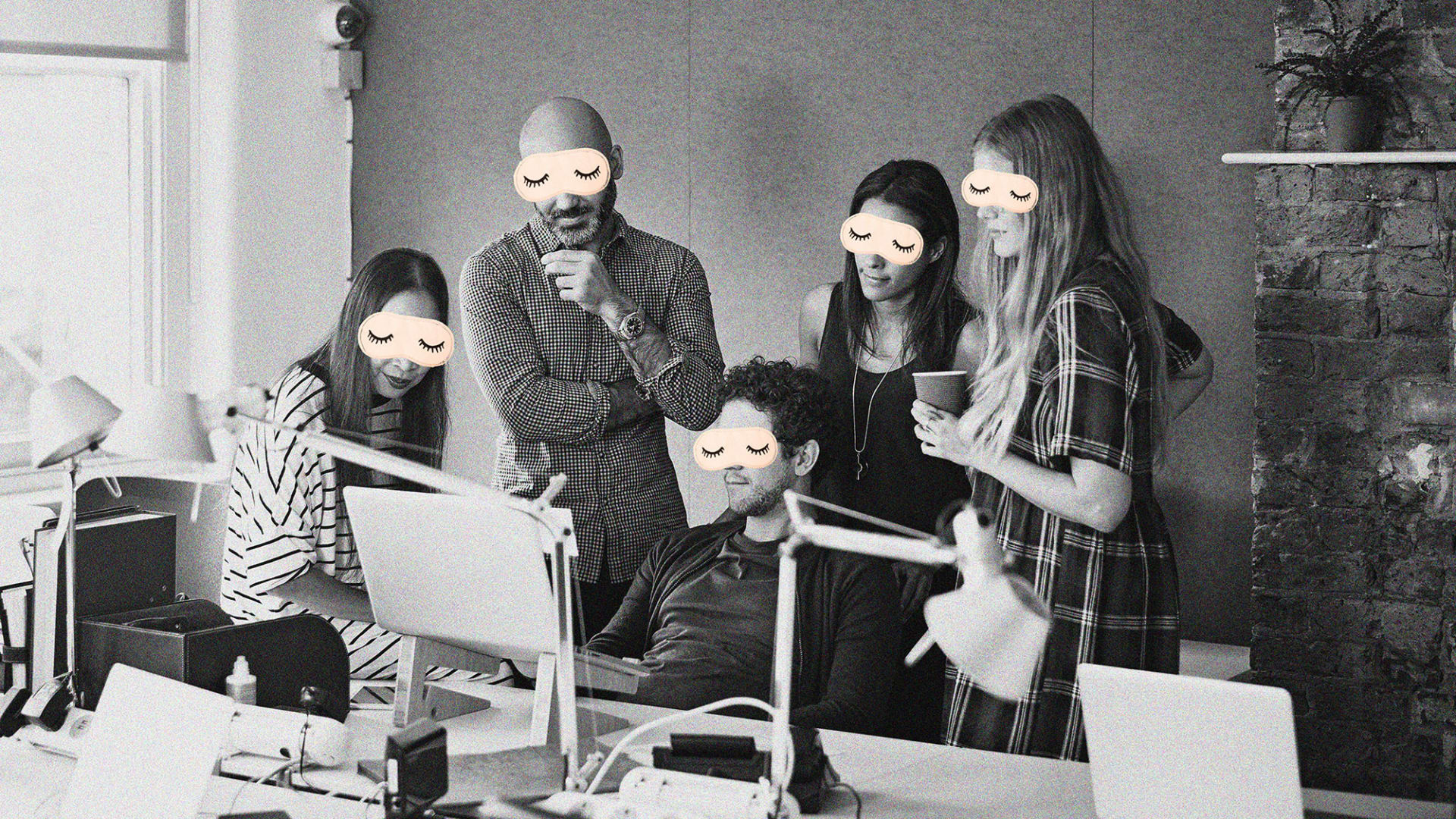 Year-end planning is always as clear as mud, and this year is no exception. 2021 introduced many trends we're excited to explore in the new year (including the popularity of the hybrid workforce). However, it also brought forth several challenges, most notable being trying to plan for a constantly changing landscape.
But the ugly truth is, before and after working through a global pandemic, we are always living amid uncertainty and are more than able to live with the illusion of control. So for 2022, focus on the HOW of planning for success rather than WHAT you should be planning for.
One of the biggest lessons I've learned over the past several years as a business owner is how essential it is to recognize the importance of your employees' mental health, especially when it comes to future planning for longevity. Employees that make time to rest, recharge, and take things in strides are less likely to experience burnout.
According to Indeed's Employee Burnout Report, over half (52 per cent) of survey respondents experienced burnout in 2021. The two most burnt out generations being Millennials (59 per cent) and Gen Z (58 per cent).
So as you plan ahead for 2022, here's how to encourage your employees to take time off for relaxation to keep them motivated and productive.
1. Lead By Example
As the saying goes: Practice what you preach. In other words, if you want to make sure your employees are taking the necessary steps to guard and protect their mental heath, your leadership team has to be the first to step up to bat.
This New Year, be sure to schedule some personal time off and announce it to the rest of your team to set a precedent of encouraging self-care.
2. Make Your RTO Policies Clear
How many times have you gotten to December only to notice you still have 15 days off to use by year's end? As the days and weeks can often drag on, it's important for your employees to have a written reminder to take time off throughout the year.
Provide crystal clear information about taking time off during onboarding as well as in the employee handbook, and be sure to send an occasional email to remind staff of busy weeks ahead to encourage taking personal days. When time off policies are expressed in black and white, people will feel more confident about booking days off.
3. Be In Tune with Their Needs
Consider conducting one-on-one or weekly team meetings to determine where your employees are at mentally and emotionally and come up with solutions for how each can take a mental health break. If someone on your team opens up about feeling burnt out, offer them some time off and remind them of their remaining vacation and personal days.
4. Make Regular Announcements
To work is to be human, and being human means being aware that there is a life outside of your job. Keep tabs on upcoming holidays, seasonal events and important dates for your employees.
When there's a holiday, make an announcement ahead of time or bring it up in casual conversation to encourage your team to talk about what they are getting up to. Your employees should feel comfortable sharing their plans and taking time off for them.
5. Offer Time Off As A Sign Of Appreciation
Read the signs! If you're sensing that an employee is stressed out and might be too afraid to tell you, offer a gesture of kindness and share how much you appreciate their hard work and offer them a day off or two. While this may cost you a few hours of work, the time off will undoubtedly pay you back in the long run.
6. Be Genuinely Excited When Someone Takes Time Off
Be the boss that breaks the stigma of taking time off. Ask questions and be excited!
Taking an interest and encouraging team members to take family vacations and add leisure time to work trips can help break the stigma of taking time off and ultimately promote success.
Dec 28, 2021