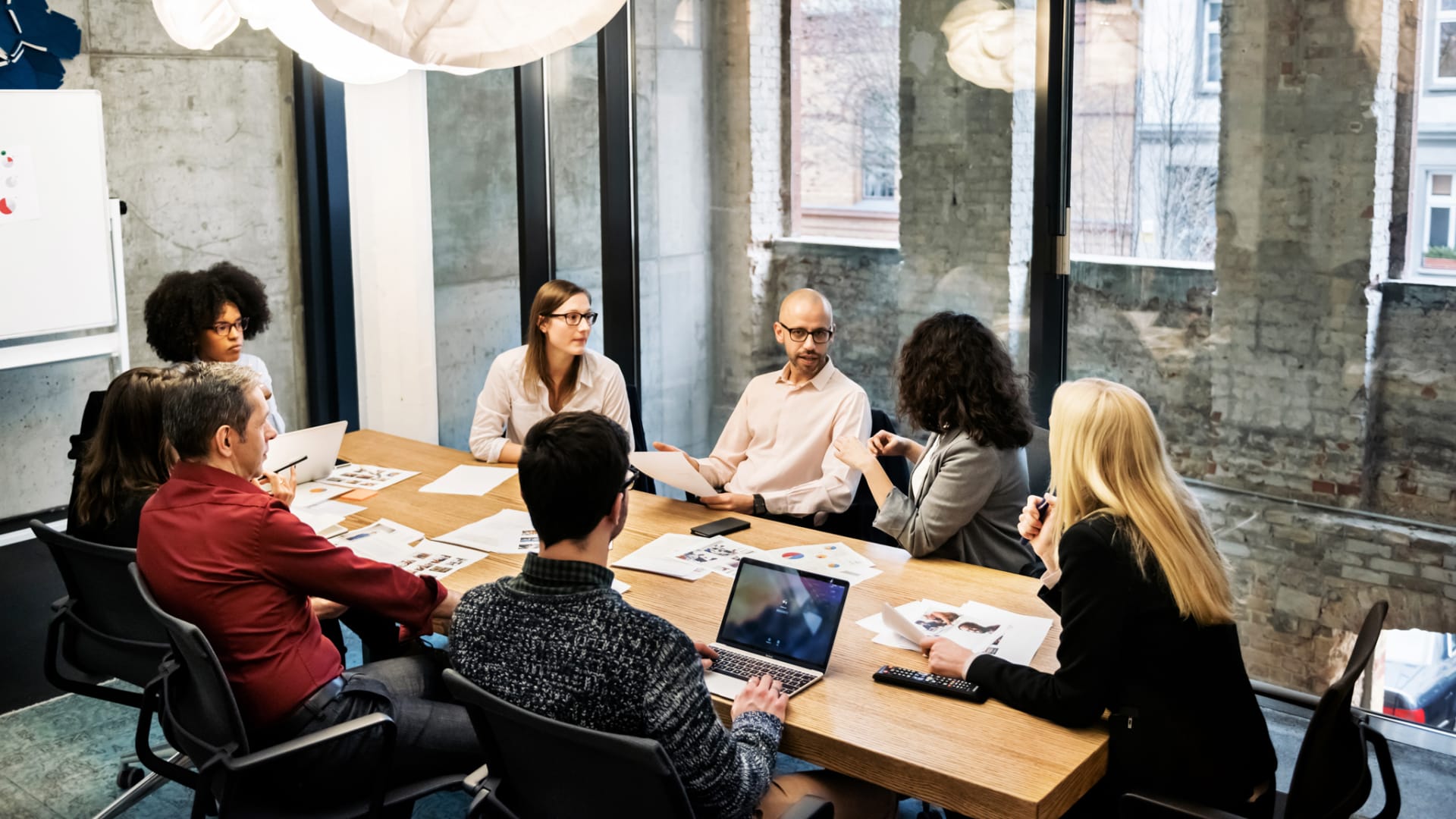 As it stands, hiring for executive and leadership roles places immense pressure on companies and their founders. But it's not about finding a quick hire to fill the role and ease the pressure. Now more than ever, executives who help steer the ship, collaborate successfully with partners, stakeholders, and staff, and can take a handle on things when business shifts are in high demand.
Here are the qualities every CEO will look for when hiring for their executive team this year:
They are multigenerational
If the previous year has taught us anything, it's certainly the value of clear and concise communication. As some leaders were conducting business from vacation homes and golf courses, much to the frustration of employees, it's been revealing for many organizations how little their leadership can effectively rally the troops.
A leader who embraces technology, communicates strongly, and understands the value of multigenerational employees will continue to be in high demand in 2021. These exceptional leaders seek out opportunities to better communicate and will analyze how employees contribute to the new blended model of leadership. They understand and will make sure everyone is on board, from Millennials to the old guard.
While navigating interviews, take note of candidates who mention nourishing and utilizing people's strengths, those who have introduced new automations to make things easier for their team, or those who lead with empathy especially in a pandemic. Ultimately, you're seeking out someone who not only demonstrates "teamwork" but lives and breathes that ethos to lead your business to the next level.
They have a specialty
Gone are the days of the traditionalist. Enter the specialist. In a post-pandemic world, executives who consistently deliver on customer success, optimize team performance and enhance culture, or improve business efficiencies will be in high demand as much of the world will be in a hybrid or remote-work model. These leaders will possess a deep understanding of your company vision and the sustainability of your business, a key ingredient in future proofing your business.
How do you know you've found the leader who can take your business to the next level? The candidate's work will speak for itself. Have they been successful navigating pandemic decisions (large or small)? Have them speak candidly about the impact they've had, success, or challenges throughout the pandemic.
They're data-driven
Just as exceptional as their communication skills are, leaders who thrive off data and make analytical decisions will be at the forefront of leadership teams this year. An executive who understands metrics and data makes decisions based on facts, not instinct. This data-first mind is particularly useful for proactive planning and especially important when blended office models, a flexible arrangement of both in-office and remote work, will become increasingly popular in 2021.
Just as the pandemic required businesses to pivot and make quick business decisions for precautionary Covid-19 measures, now business leaders are making reopening plans and moves based on their employees' and customers' needs. Potential leaders who can identify or provide examples where they have relied on data to plan, communicate, and execute strategies, whether team or consumer based, should be high on your list of candidates. During the interview, listen closely throughout for insight as to how they formed conclusions or made bigger decisions pre- or post-pandemic.
Jun 7, 2021