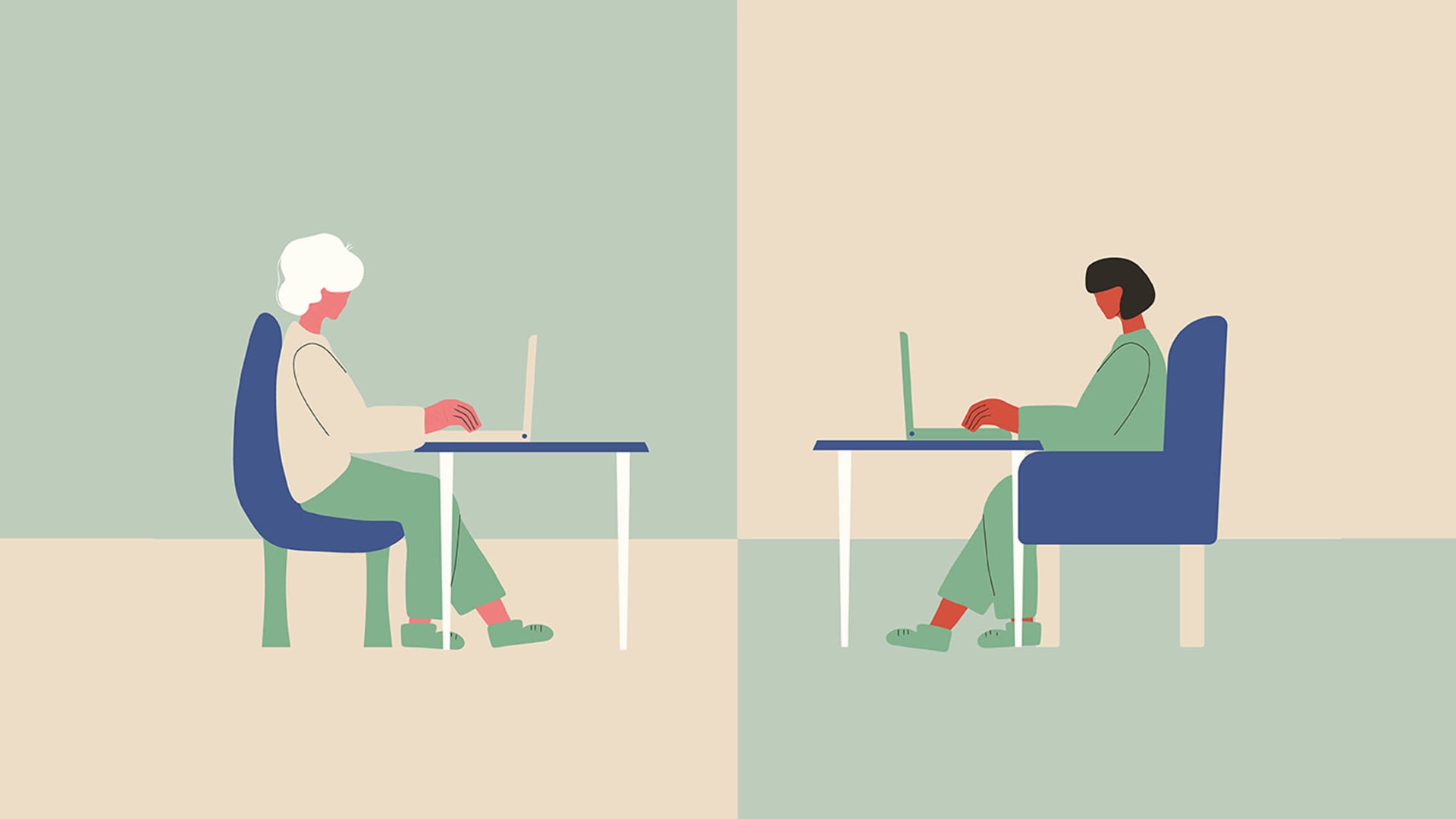 Companies only scratched the surface of virtual interviews and remote assessments for exceptional cases during pre-Covid days. But last year's lockdown reality check introduced enormous challenges for recruiters and talent acquisition teams, which ultimately pushed many to create an end-to-end virtual hiring process for the first time. And while the number of nationwide Covid-19 cases is going down and the country steadily plans to return to regular life, hiring leaders are beginning to actually prefer the new normal of virtual hiring.
According to a survey conducted by LinkedIn, 81 percent of talent professionals and recruiters agree virtual recruiting will continue post-Covid. In comparison, 70 percent say virtual recruiting will become the new standard. As this shift in hiring brings forth new and unique challenges, such as refining screening questions, getting familiar with virtual tools and technology and thinking of ways to give each interview a human touch, there's plenty of excellent reasons why you should stick to virtual hiring as they not only benefit the candidate's case but also your company's workplace planning.
Here are the top three reasons why virtual interviews are a trend we don't see dying down anytime soon.
Cost and Time Saving
Setting up onsite or short-notice interviews with candidates can often feel like a chore--especially as the task is often fraught with canceled and rescheduled appointments. One of the most obvious and the most popular benefits of virtual hiring include reducing hiring costs and shortening interview times.
With the help of technology and apps such as Asana, Zoom, Teams, and Google Calendar, scheduling interviews has never been easier--allowing you to fit as many interviews as you can into your schedule without much wait time and travel. With video interviews, it accelerates the entire hiring process.
Virtual interviews also offer the employer's stakeholders and team leaders the opportunity to sit in on the interview for a quicker and more collaborative decision. Virtual interviews can also be recorded and reviewed by more team members on their own schedule, or used for training purposes for new hiring managers and recruiters.
Hybrid Workforce
With many companies offering remote opportunities and onsite positions, the hybrid workforce will become that standard, meaning that a hybrid interview process that combines virtual and in-person elements should also be an option for all candidates.
Whether the position you are screening for is a remote job or not, it's recommended you give the candidate the option and the flexibility for a virtual interview.
By the candidate opting for a virtual interview, it allows for the opportunity for you to ask about past virtual work experiences and familiarity with tools and technology. These questions should lead to them addressing how open they would be with working remotely and coming into the office.
Diverse Talent Pools
According to the same LinkedIn survey, one of the biggest recruiting trends this year is to hire for new skills and talent to align with the business.
If your company's plan includes diversifying the team with inclusive identities and new talents, virtual hiring can easily achieve those goals. Offering remote positions and virtual hiring will allow for greater access to candidates from underrepresented groups and deflate any excuses that the talent can't be found.
By interviewing outside of your city, province, or country, you'll be more able to deliver a diverse pipeline of candidates for any role.
Jun 22, 2021