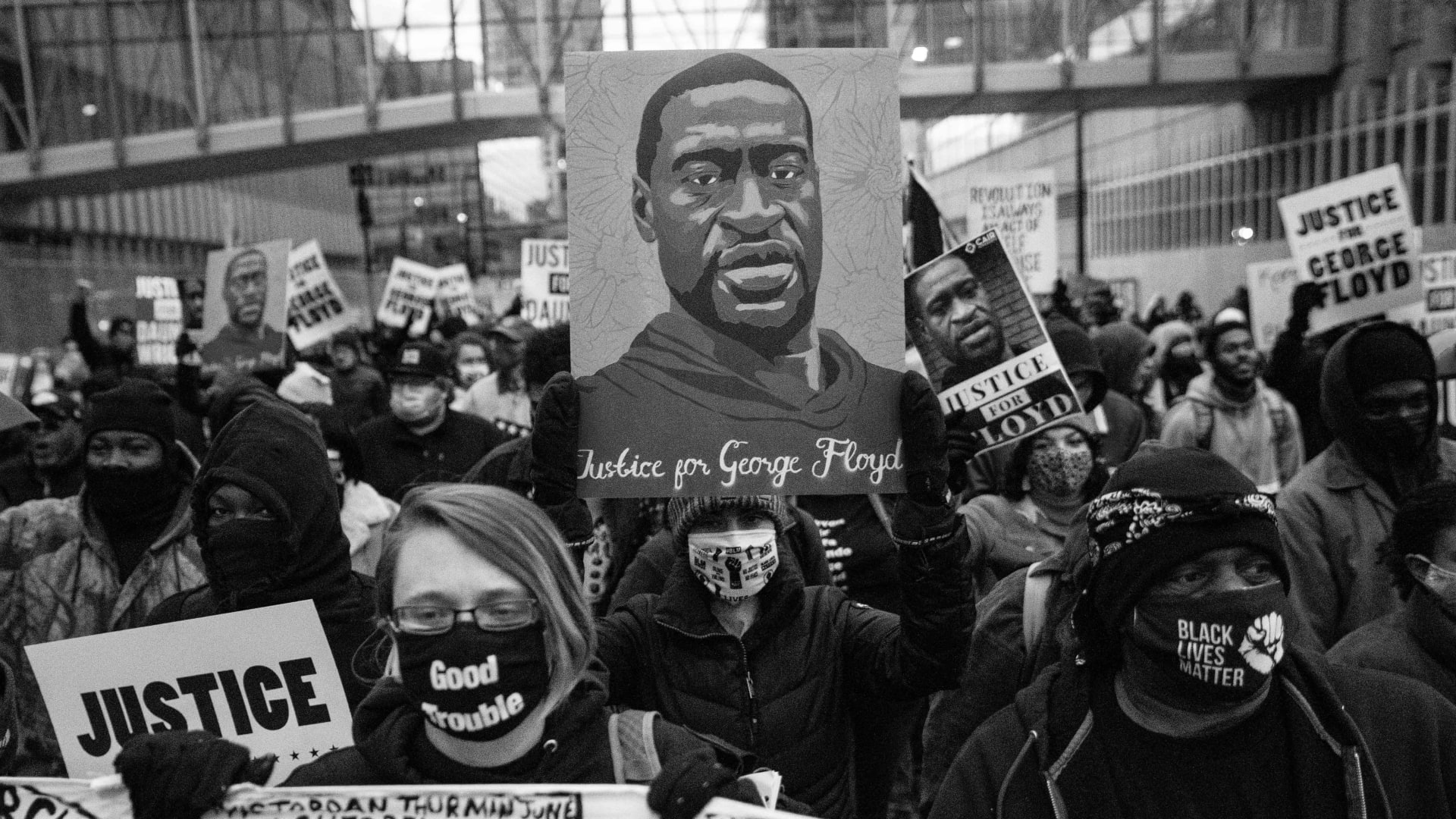 May 25 is the one-year anniversary of the horrific murder of George Floyd--more than nine minutes that took a man's life and changed the world.
In a historical moment of solidarity, corporate America largely came together to speak out against racial injustices and inequities following Floyd's murder and the resurgence of the Black Lives Matter movement, but did they follow through on their commitments and pledges they made to fight systemic racism? According to McKinsey, one-third of Fortune 1000 companies made a public statement on racial equity between May 25 and the end of October 2020, and of those companies, 93 percent followed up with an internal or external commitment. Moreover, 57 percent publicly announced the amount they were committing to racial equity initiatives, pledging a total of $66 billion.
While commitments and monetary pledges were a start and many were well-intentioned, systemic racism is a complex issue, and racial equity cannot be achieved overnight. To enact real change, companies must begin and sustain the hard work of dismantling systems that perpetuate the racial inequities we see in society and the workplace. By fully understanding the role diversity, equity, and inclusion (DEI) plays in the workplace, organizations can begin to unlearn many of the biases -- individual and systemic -- that are currently in place. Every corner of our society plays a role in the fight against racial injustice, and collectively we must look at every system to understand its role in systemic racism. This is especially true for the workplace, and it is only when we get to the heart of this multifaceted matter that we can rebuild workplaces of true inclusion, equity, and justice.
Organizations like ours have been tackling these critical issues for many years. For decades, we've been the architects of DEI programs and action-oriented initiatives, and we've been a support system for underrepresented employees at all levels of corporate America. Fundamentally, we understand how to make transformational change in the workplace, as well as how to help companies move their commitments over the finish line, whether it's advising on how budgets are allocated, how DEI programs are implemented, or what tools are available for businesses.
With so many statements made and dollars promised, there also must be accountability. This is why today we are announcing our joint Corporate Racial Equity Index, a data-driven measurement and accountability tool developed by Kanarys, Inroads, and the National Society of Black Engineers (NSBE) that will measure racial equity pledges and financial commitments made by corporate America over the past year. We are already tracking commitments for more than 200 Fortune 500 companies and adding more every day.
The Corporate Racial Equity Index and our upcoming series of joint initiatives, webinars, resources, and tools are not about shaming companies. We recognize, perhaps more than most, that companies cannot change overnight, and it's OK, and even encouraged, to need outside ideas and counsel that will move the needle for businesses in terms of DEI. The goal is to provide a data-informed look at which companies upheld their commitments to begin the work of changing corporate policies, practices, and procedures following Floyd's murder while identifying areas of improvement and offering ideas and opportunities for greater equity and inclusion overall. This work will be a multiyear approach and will take time and many experts and partners at the table.
Statements a year ago were genuinely a good start, but they cannot be the end of our awareness and reckoning. Statements become performative when companies fail to do the actual work, internally. Company leaders, we invite you to collaborate with us. By working together, we can collectively take an important step that will sustain this progress toward racial equity and accountability in the business community, ensuring the start to lasting and meaningful change.
George Floyd's murder was not the first time we've seen a racial justice movement, but with corporate America's fulfilled commitments, it could finally be the last.
May 25, 2021