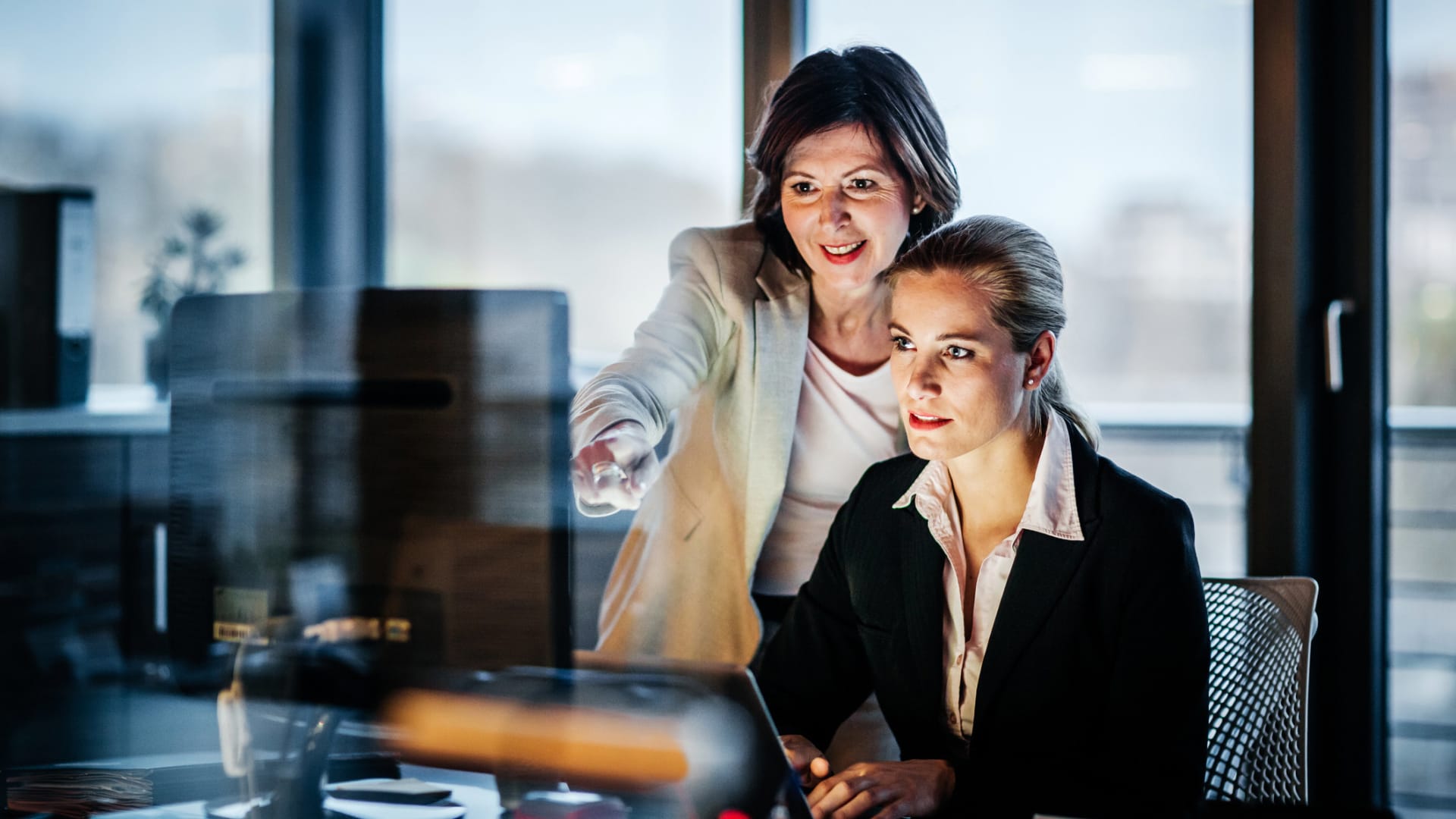 There are certain leadership and management behaviors and habits that plague businesses by preventing them from reaching their full potential. Leadership, after all, is about fostering healthy human relationships toward producing great achievements together. And to lead exceptionally well these days will undoubtedly produce good business outcomes.
How can you tell whether your leadership skills are fit for the post-pandemic hybrid or remote workplace? To find out, I connected with three executives who share their predictions of what the workplace may look like in 2022 and beyond.
1. People strategy will be just as important as market or financial strategy
So many companies are struggling to keep up with both the speed of their business growth and expectations for the employee experience. Many leaders talk about the importance of "getting the right people on the bus" but don't give enough thought to how to keep those people happy and productive while on the bus. According to J.T. Levin, vice president of sales at ChartHop, "How you treat and take care of your employees will become one of the most important strategic decisions businesses make."
Levin insists that a company's performance in 2022 and beyond "will be directly correlated to how well a company holistically understands its employee base and can articulate and deliver a people strategy that drives employee buy-in." Next year, he says, people strategy will take its rightful place on par with go-to-market strategies and financial strategies, and the industry will be asked to deliver technology that supports that.
2. Organizations will adapt to employee expectations
When vaccines became widely available, many people predicted the labor market's smooth recovery, but that wasn't the case. Why? Talent is complex, and many factors inform candidates' and employees' decisions. According to Mahe Bayireddi, co-founder and CEO of Phenom, "The pandemic caused frontline and knowledge workers to reckon with the immense role a job has in their lives. They want a purpose, not an endless series of meaningless tasks."
Companies can't afford to underestimate how many criteria candidates and employees consider in today's labor market. Bayireddi added, "They want fair pay, flexibility, opportunities to grow, and perhaps most of all, the confidence that they're making an impact." Organizations are starting to adapt to these expectations, which he says should help guide the labor market to pre-pandemic levels in 2022.
3. Employee and customer experiences will align more
Traditionally, employee and customer experiences have been managed separately, with businesses establishing different frameworks and requirements for each. However, the pandemic and the Great Resignation have made it increasingly clear that these two business priorities are intrinsically intertwined.
Faisal Pandit, president of Panasonic System Solutions Company of North America, says, "The shift in customer expectations and workforce demands has challenged today's leaders to rethink how work is done and offer solutions that break down organizational silos. It's more important than ever for leaders to make a conscious effort to build a positive culture within their own organization so the workforce feels empowered to bring the best experience to customers."
That means businesses that invest in their employees to achieve great employee experience are investing in their own future. To achieve this, strong communication, inclusion across the organization, opportunities for professional development, empathy, and autonomy at all levels are needed so employees can feel ownership of the function or business for which they are responsible.
Pandit adds, "It's also important for leaders to build a collaborative culture where customer-centricity feeds into every aspect of the business. This gives employees the skills and tools they need to meet customers where they are and in a way that best resonates with them with conversations focused on outcomes and solving their challenges over individual products. In turn, employees become trusted advisers to help solve customer pain points and bring more value to every touch point."
The end result? When employees feel valued, it fosters great customer experiences and business outcomes.
Dec 10, 2021