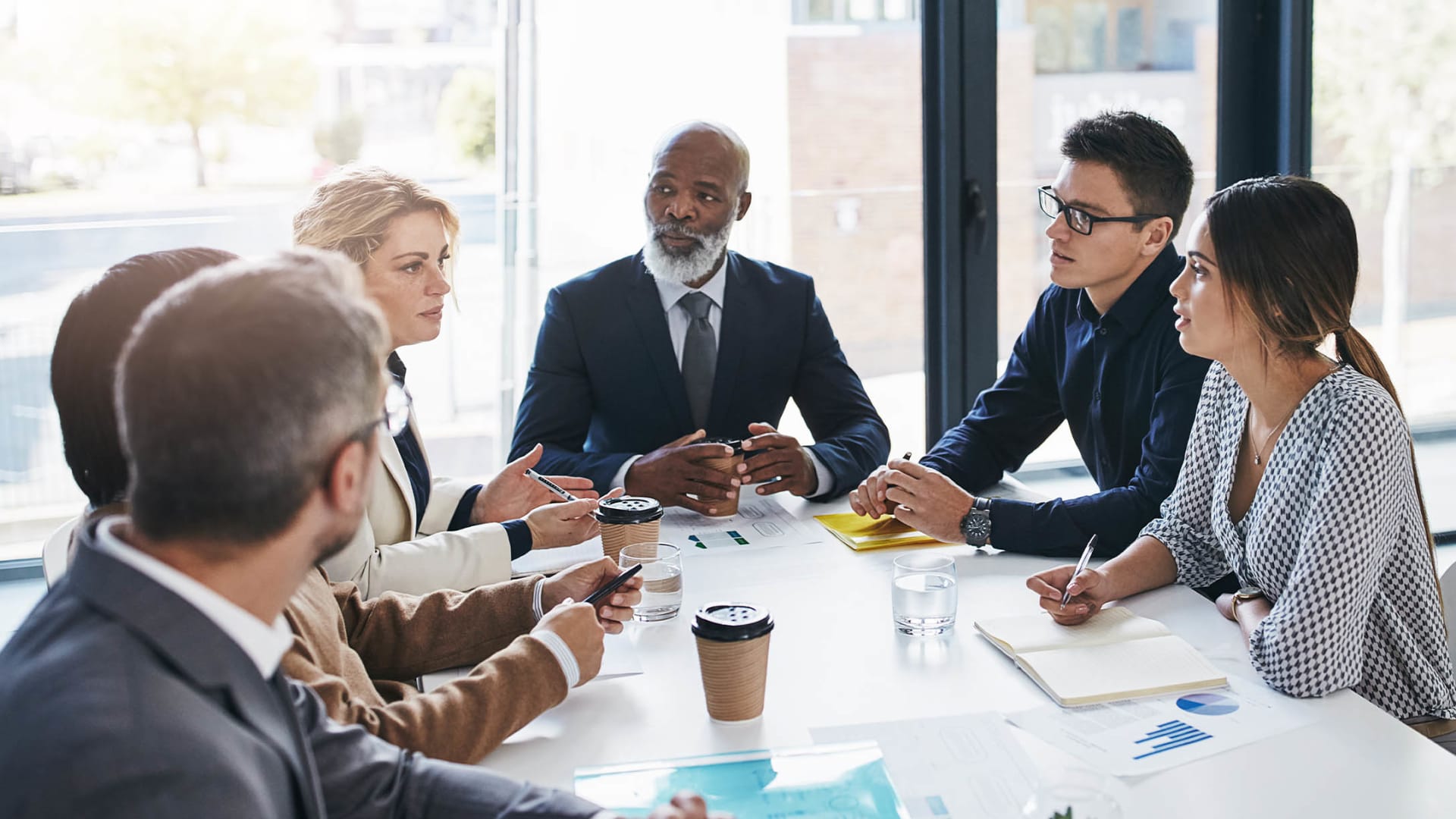 Stepping into a new job can be tricky. While there's inherent excitement with taking the next career step, there's also the challenge of adapting to a new company culture.
This process is delicate under the best circumstances but takes on a new dimension when the position is chief executive officer. If that weren't enough, try taking on this role right before the pandemic shut down the global economy and forced brands to rethink basic processes.
Steve Lucas experienced this scenario firsthand. He joined iCIMS as its CEO in February 2020. iCIMS develops software that helps job seekers, and recruiters and employers find and hire talent. Lucas had just a few weeks under his belt when everything changed, and the country went into lockdown.
Now, over a year later, Lucas still hasn't met some of his direct reports in person, but he has spent countless hours leading through a Zoom screen. After a start unlike any other, Lucas shares his leadership and onboarding tips during a crisis, and what others can learn from his experience:
1. Treat employees like customers
In times of uncertainty, the natural inclination is to look for stability. While this means different things for different organizations, it's important to remember that your people are the most important factor to individual and company success. A strong and engaged workforce is a powerful contributor to a thriving customer base. This was key to Lucas, who had the added benefit of looking at iCIMS's approach through fresh eyes.
"As a leader joining an existing team, there is always a need to set expectations and priorities, and establish working norms," said Lucas. "The pandemic, however, accelerated this tremendously for me and the iCIMS team. Immediately, we established a proactive communication strategy. Regular touch points allowed us to build trust through appreciation and empathy, and to engage and empower our employees in an uncertain time."
2. Rethink your talent pipeline
Creating and maintaining a strong brand requires a different recruitment approach during turbulent times. Consider putting greater emphasis on internal candidates and look to leverage existing skills to meet needs.
"In my first few months, there was a lot of uncertainty, but also a massive need to continue to deliver stability for our teams and customers," said Lucas. "At iCIMS, we are lucky to have a number of employees who have been with us for more than a decade. I leaned on their passion and expertise to identify new tools, resources, and options to continue delivering for our customers and solve mission-critical problems. This also opened new opportunities for them to learn, grow, and in some cases, take on new roles internally."
3. Embrace flexible work arrangements
In the early days of the pandemic, every leader had to address the issue of remote work. Today, it is a defining feature of the future of work. But it goes beyond working from anywhere. Flexible work arrangements should work with the specific needs of the individuals powering your business. Lucas was an early proponent of leveraging remote work to build a culture of inclusivity and connection amid a decentralized workforce, while also breaking down geographic barriers to hiring.
"I want to build teams based on the expertise they bring to the table, not where they are based. By accelerating our flexible work policy, and widening our talent pools geographically, we focused on being innovative while meeting a core expectation of modern employees," said Lucas.
With the road to recovery well under way, lessons learned through the pandemic provide a critical road map for brands. Even with the most unorthodox of beginnings, Lucas's experience proves that some truths remain constant, regardless of disruption.
May 6, 2021