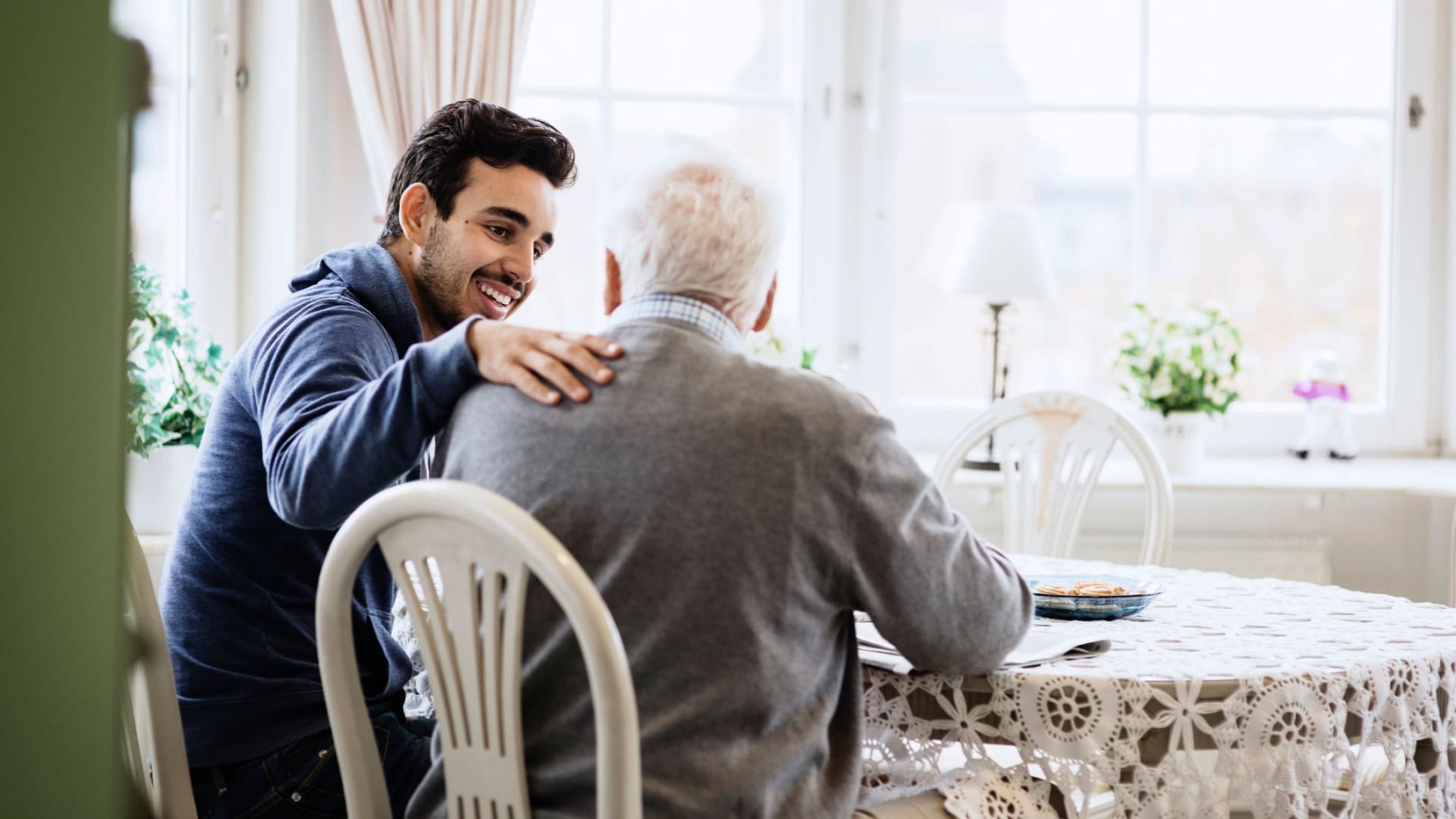 According to the U.S. Census Bureau, more than six million people who were not working in March 2022 said it was because they were caring for someone else -- and they were four times more likely to be caring for spouses, siblings, or elders than for their own children.
Caregiver support is one of the most overlooked gaps in health care and benefits, and the logistical and mental burden on caregivers, who are more often women and people of color, leads to burnout, absenteeism, and resignation. Family caregiver and entrepreneur Jessica Kim felt this issue acutely when she left her job to care for her mother during a cancer battle.
"I felt unsupported and unguided. Ultimately, I didn't use a single resource, because I didn't know what was available to me. If I'd had access and support, I would have made different decisions," she says of her experience.
Supporting working caregivers must play a part in employers' overall benefits strategies. Without offering the proper support for caregivers, employers face up to $530 billion in productivity loss per year--four times greater than maternity and fertility productivity loss, according to Integrated Benefits Institute.
After her mother's death, Kim made it her mission to create a better support system for working caregivers. In 2018, she and her co-founder, Steven Lee, created the caregiving platform ianacare to provide employers with a scalable solution to address the needs of America's 53 million family caregivers. "It's not enough to have a 'point solution' that solves a sliver of the problem. What we need to create is an infrastructure of ongoing support," says Kim.
Build a culture of transparency
According to a study from Harvard Business School, as many as 73 percent of employees reported having "some type of current caregiving responsibility." Many working caregivers continue to suffer in silence, because discussing challenges at home has not been normalized in the office.
Coming out of the pandemic, employees are ready to bring more of themselves to work than ever before. "When we share what our responsibilities look like at home, our employees will recognize new ways to integrate work and care," says Kim.
This shift in culture must start at the top. Leaders must be encouraged to spark this shift by modeling it themselves. They must hold open forums in team meetings, ensure employees know it is safe and encouraged to speak honestly and to express any challenges they feel interfere with their work--in and outside of the office.
Ensure benefits meet the authentic needs of your employees
In a climate where employers feel pressured to add newer, trendy benefits in order to keep up with hiring demands, HR leaders must take a step back. Start by taking stock of which benefits are actually effective in supporting employees in a time of need.
"When employees can see their unique situation represented in benefits programs, the results positively impact the employee and the business," says Kim.
According to a clinical study published in the Journal of Medical Internet Research examining the effect of ianacare's solution on the workforce at Elevance Health (formerly Anthem), offering a tech-enabled caregiver support platform as an employee benefit helps employees be more productive, decreases their feelings of stress, burden, and being overwhelmed, and makes them feel more supported by their employer.
Consider a thoughtful return to the office
While the flexibility employees have experienced in the past two years has been a luxury for many, it has also been a necessity for some -- especially those caring for a loved one at home. The challenges these employees face as the world returns to "normal" will affect productivity and retention.
"Compensation and traditional perks remain important, but companies recognizing the intersection of life and work, and showing care in how employees are supported in these moments, will come out on top," says Kim.
If your team is considering a return to the office, be sure to take into account what aspects of flexible work have been successful for your employees, and which they prefer to keep in place. Build office policy around these new realities, allowing for things like work-from-home days, flexible working hours, and benefits programs that help to manage responsibilities at home so that employees can more easily come into the office.
Centralizing those various aspects of the caregiving journey doesn't just provide support for the primary caregiver, but makes sure all involved parties are on the same page and coordinated in providing care.
Jul 14, 2022