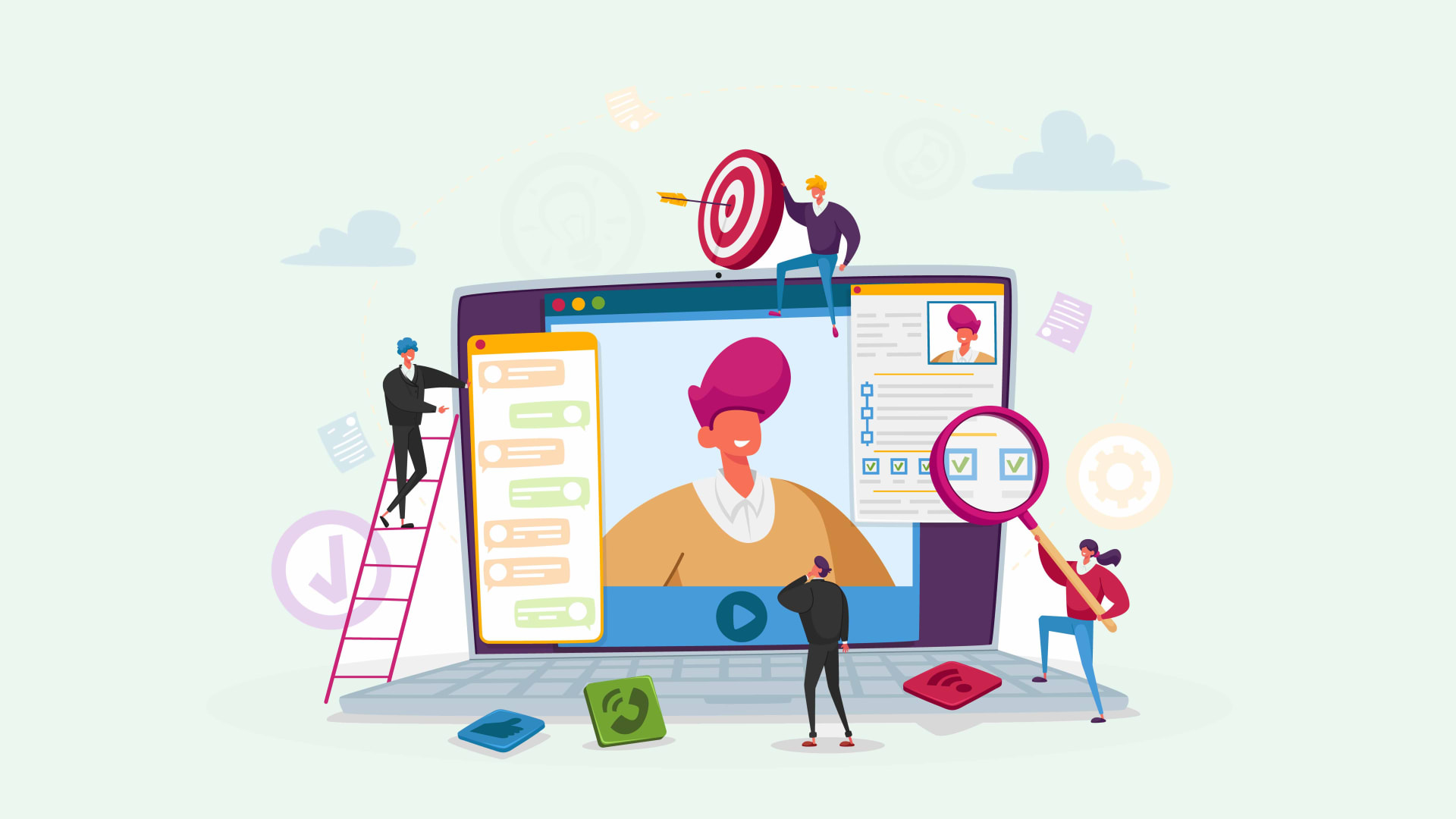 The U.S. Bureau of Labor Statistics reported that U.S. employers added 916,000 jobs in March, representing the biggest improvement since August of last year. Hiring leaders are now in the unique position of planning for the future while having to navigate new challenges ahead.
A new study from HireVue reveals that 40 percent of respondents named a lack of qualified candidates as the biggest barrier to finding top talent, followed by longer lead times that resulted in decreased candidate availability (25 percent), prompting an examination of the entire hiring process.
Technology's increasing role in hiring
The HireVue survey of 1,142 hiring leaders shows how technology is helping rebuild a more equal and inclusive workforce. Over half (52 percent) of recruiters surveyed say video interviewing has improved their access to candidates and reduced lead times while offering candidates a significantly improved interview experience and greater flexibility all around.
As economies revive and the fight for top talent resumes, the acceleration of technology isn't slowing down. Organizations that don't change processes now will become obsolete when the next inevitable disruption arrives.
The great news is that opportunities rose out of challenges posed by the pandemic. Specifically, hiring leaders should look to apply three tech strategies moving forward:
1. Speed up the hiring experience
Many organizations experienced an increased time-to-fill, with 23 percent taking one to two weeks longer than before the pandemic, and 14 percent taking three to four weeks longer.
This increased time-to-fill hurts everyone in the hiring process. Candidates don't have the luxury of waiting for the "right" opportunity and instead accept the first offer they receive.
As a result, companies lose out on hiring top candidates. Because the demand for jobs currently outweighs the supply, hiring teams are sifting through more applicants than ever before to find quality talent.
To speed up the process, organizations are looking to improve the candidate experience. Chatbots and texting are being used to remove structural obstacles and open up communication channels that are more accessible and engaging for candidates, and that significantly streamline the hiring process.
Virtual interviewing is also speeding up the process, with 54 percent of respondents noting that switching to virtual interviews unexpectedly resulted in a speedier recruitment process, and 41 percent saying it helped them identify the best candidates.
2. Source diverse talent
With lofty claims about diversity, equity, and inclusion (DE&I) everywhere in tech, hiring leaders are demonstrating action by taking a close look at how they source and recruit talent to make a tangible impact. In turn, technology and remote work are lending themselves to holding business leaders more accountable to DE&I goals.
Forty-eight percent of recruiters say they've been able to expand their geographical search area for potential recruits, significantly widening their candidate pool to find the best future employees. By incorporating more automation in their hiring practices, 36 percent of respondents noticed an increase in the diversity of candidates.
Furthermore, "hiring leaders need to meet job seekers where they are. Not everyone has access to email. Relying on text messaging instead as the most common way to communicate with potential candidates can go a long way in making the interview process more accessible, equitable, and engaging for all," said Andy Valenzuela, chief human resources officer at HireVue.
3. Spend more time engaging with candidates
Moving forward, 51 percent of hiring leaders want to automate administrative tasks -- such as reviewing résumés, scheduling interviews, and sharing feedback with colleagues -- so they can spend more time engaging with candidates and improving the end-to-end hiring experience. By using more technology, 35 percent were able to increase time spent on candidate engagement.
"The pandemic has created a unique opportunity for employers to redesign their hiring processes -- leveraging technology that complements the capability of employees at a speed and scale not otherwise possible," says HireVue chairman and CEO Kevin Parker.
Apr 16, 2021