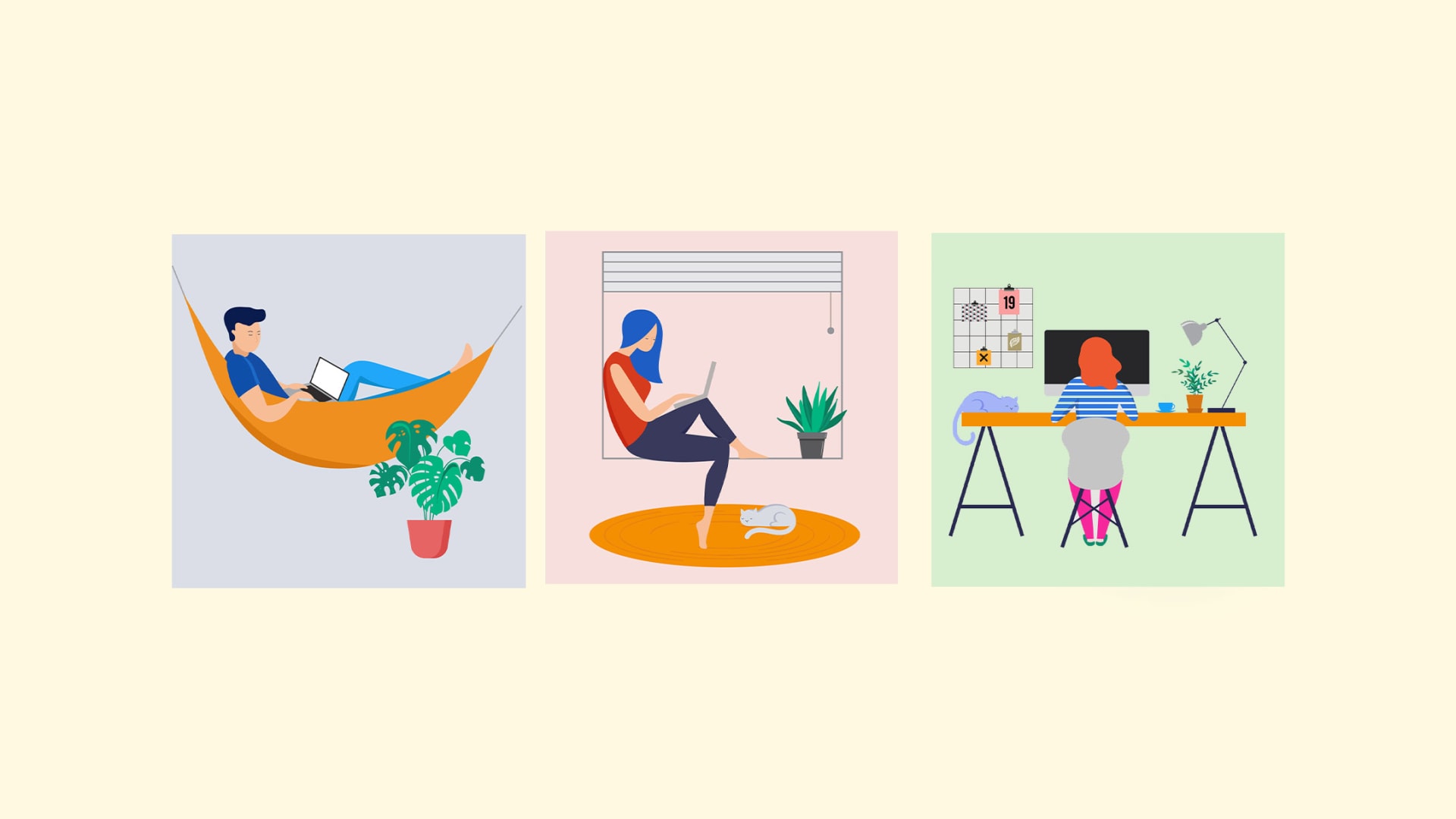 For most companies, the hybrid model is an opportunity for employees to get the best of both worlds. This means a few days in the office per week, particularly for important meetings, and a few days remote.
In PwC's latest US Remote Work Survey, PwC surveyed 133 US executives and 1,200 US office workers between November 24 and December 5, 2020, to determine how effective remote work has been. According to their findings, 80 percent of organizations are planning a hybrid work environment for the long term.
PwC's Digital Products Leader, Tom Puthiyamadam, an expert who coaches teams on how to bring the best ideas to life, shared with me three best practices for navigating this transition to a hybrid model.
1. Keep the remote-work mindset that emphasized ideas over titles.
Remote work changed the thinking around hierarchies and org charts, reducing the importance of titles and bringing people together across levels and time zones. Over a video screen, you felt just as close to someone halfway around the world.
For a hybrid culture to succeed, Puthiyamadam recommends companies focus on bringing everyone's ideas to the table -- from intern to CEO -- by adopting a remote-work mindset that combines business, experience, and technology. This approach is about breaking down barriers and "keeping the focus on ideas over titles" as we transition to hybrid work, explains Puthiyamadam.
2. Be flexible and strategic with work schedules.
In successful hybrid workplaces, employees have time for strategic work and are given the flexibility to work in the way that's best for them. Leaders should help everyone protect these two items.
"I canceled most of my recurring meetings, turning hour-long updates into a 20-minute check-in," Puthiyamadam said. "I also now have office hours every day. If someone has a question, they can walk through the metaphorical open door. It shows I'm available to all my co-workers, whether we're working in-person and remote, to help on whatever problem they're tackling then."
Continuing education should be similarly flexible. One example he gave is replacing mandatory in-person training with on-demand upskilling. PwC did just this when it started using a platform that lets employees upskill on their own time and based on what's most important to them.
"As leaders transition their teams to hybrid work, they should question everything," explained Puthiyamadam. "Come in for the moments of value like brainstorming. Hybrid work is not one size fits all -- it's a constant evolution."
3. Understand what motivates everyone
To ensure hybrid workplace success, put in the time upfront to understand what motivates your team, clients, and customers.
"Authentic connections, and meeting agendas that infuse energy from start to finish, allow you to build stronger relationships," Puthiyamadam said. "This results in better work -- and a better work environment."
"Our employees have shown they can work with clients, customers and their teams both remotely and prior to the pandemic, in-person," Puthiyamadam said. Companies should keep what worked best for each model and throw out all the rest."
May 13, 2021