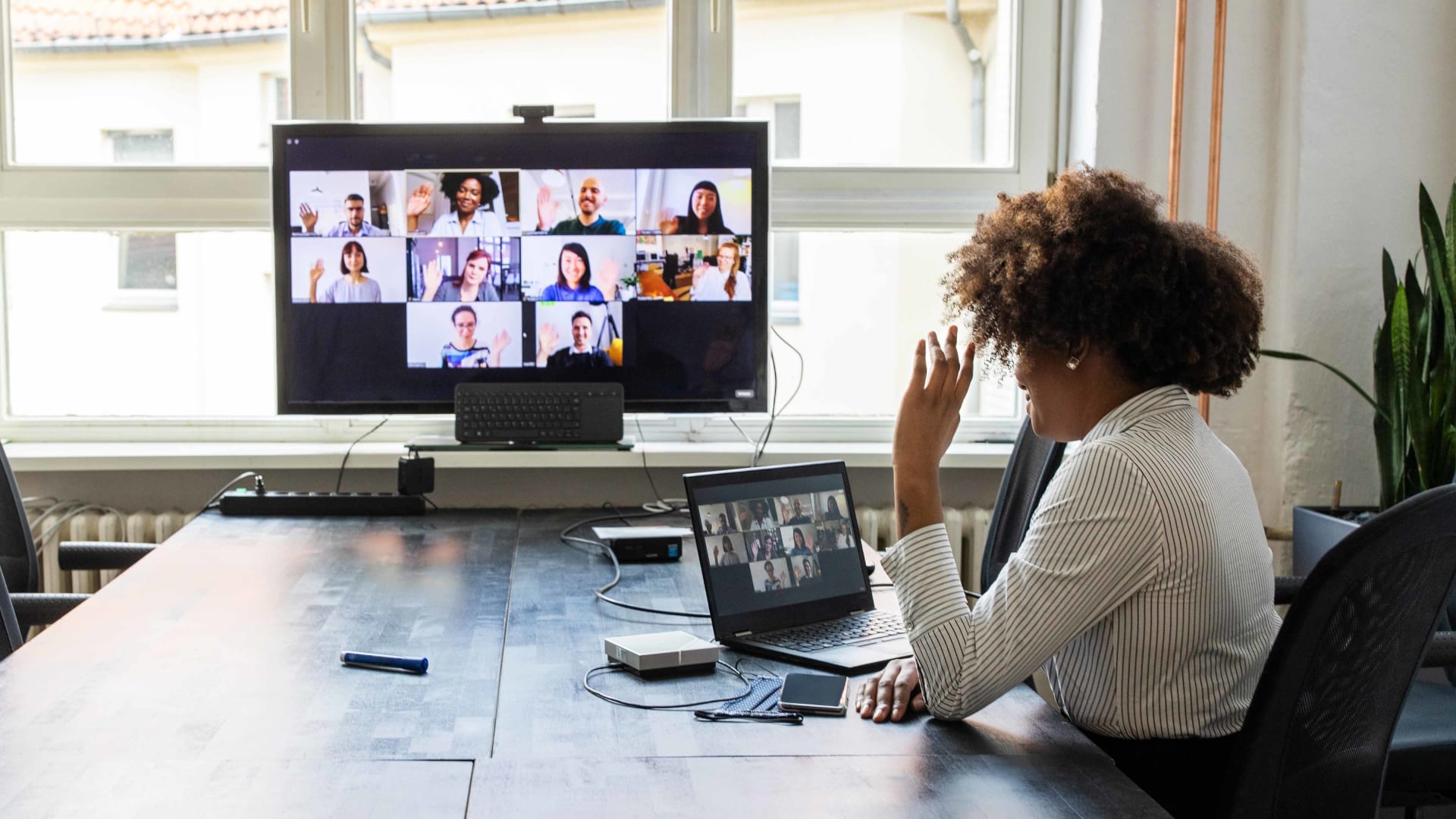 The opportunity -- and challenge -- for leaders lies in preserving in-person collaboration while welcoming the benefits of digital.
Scott Buchholz, government and public services CTO at Deloitte Consulting, believes leaders must think beyond traditional workplace technologies and explore how intersecting, emerging technologies can reimagine how we work.
Digital workplaces strengthen the work culture
Conventional wisdom was that culture, collaboration, and creativity arise from in-person encounters. But in the digital workplace, organizations have the opportunity to track and optimize employee well-being through data, offer workers more flexibility through personalization, and even enable the kind of impromptu collaboration often associated with in-person encounters.
"Tech-savvy leaders combined different tools to enable collaboration, remote work, and company culture," says Buchholz. "However, our new digital workplaces need to do more than maintain employee productivity. They need to create new opportunities and ideas by harnessing the power of data and technology. For example, by mapping worker interactions and relationships, technology can reveal informal collaboration structures that are often more impactful than org chart relationships."
Buchholz refers to the idea of introducing apps that schedule virtual coffee breaks with employees who may not often work together to foster "run-into" moments. Leaders can leverage these moments to strengthen culture while also encouraging teams to make connections that drive innovation.
Tech is unlocking human potential at work
As artificial intelligence, intelligent automation, and virtual coaches become increasingly mainstream, today's workforce can be increasingly supported by more advanced automation than simple task reminders and scheduling bots.
In entertainment, streaming music services offer individual users customized, data-driven experiences based on personal tastes. In the digital workplace, workforce data and predictive analytics increasingly enable employees to have high-quality, customized experiences -- a mix of benefits, rewards, assignments, and learning based on personal experiences and tacit and explicit preferences.
"One trend we foresee helping humans work smarter is the use of A.I.-enabled digital coaches," says Buchholz. "Today, these digital coaches and bots can provide real-time 'nudges' to change behavior. To support better individual and group performance, we see digital coaches in areas ranging from inappropriate word choice to measuring individual meeting participation to critiquing presentation style."
For example, Buchholz says there are companies using these coaches to give sales associates "nudges" engineered to make sales calls more efficient.
Leaders must rethink how to secure the digital workplace
The shift to remote work is driving home the fact that our "secure the perimeter" cybersecurity model is failing. The result is a need to rethink how we secure devices, infrastructure, applications, and databases.
"The 'zero-trust' model, where we secure everything as if it were publicly available on the internet, can allow organizations to improve system accessibility and security simultaneously," says Buchholz. "We see this as a much more effective and secure strategy for today's digital workforce. To implement, leaders must engineer and secure systems differently, as well as roll out cybersecurity training for employees."
As organizations face more security threats remotely, Buchholz stresses the importance of prioritizing cybersecurity, as it helps organizations stay secure against growing threats and new compliance guidelines, like California's Consumer Privacy Act.
"As leaders introduce new technology, they can't forget the new risks these tools bring along. For example, employees must be brought along on the journey, and new tools can create new threat vectors for bad actors," adds Buchholz.
Leaders who embrace emerging technologies and identify how, where, and when technologies can be combined to drive more value than the sum of their respective parts will help employees be more efficient while seeing greater returns to their bottom line.
"We've been remote for a year now, and the genie is out of the bottle: Many jobs can be both productive and remote," says Buchholz. "The workplace is constantly being rewritten by technology. While some organizations will try to return to pre-pandemic practices, most organizations will strive to enable employees to work where they are most productive for the task at hand, supported by appropriate, secure technologies."
Apr 13, 2021