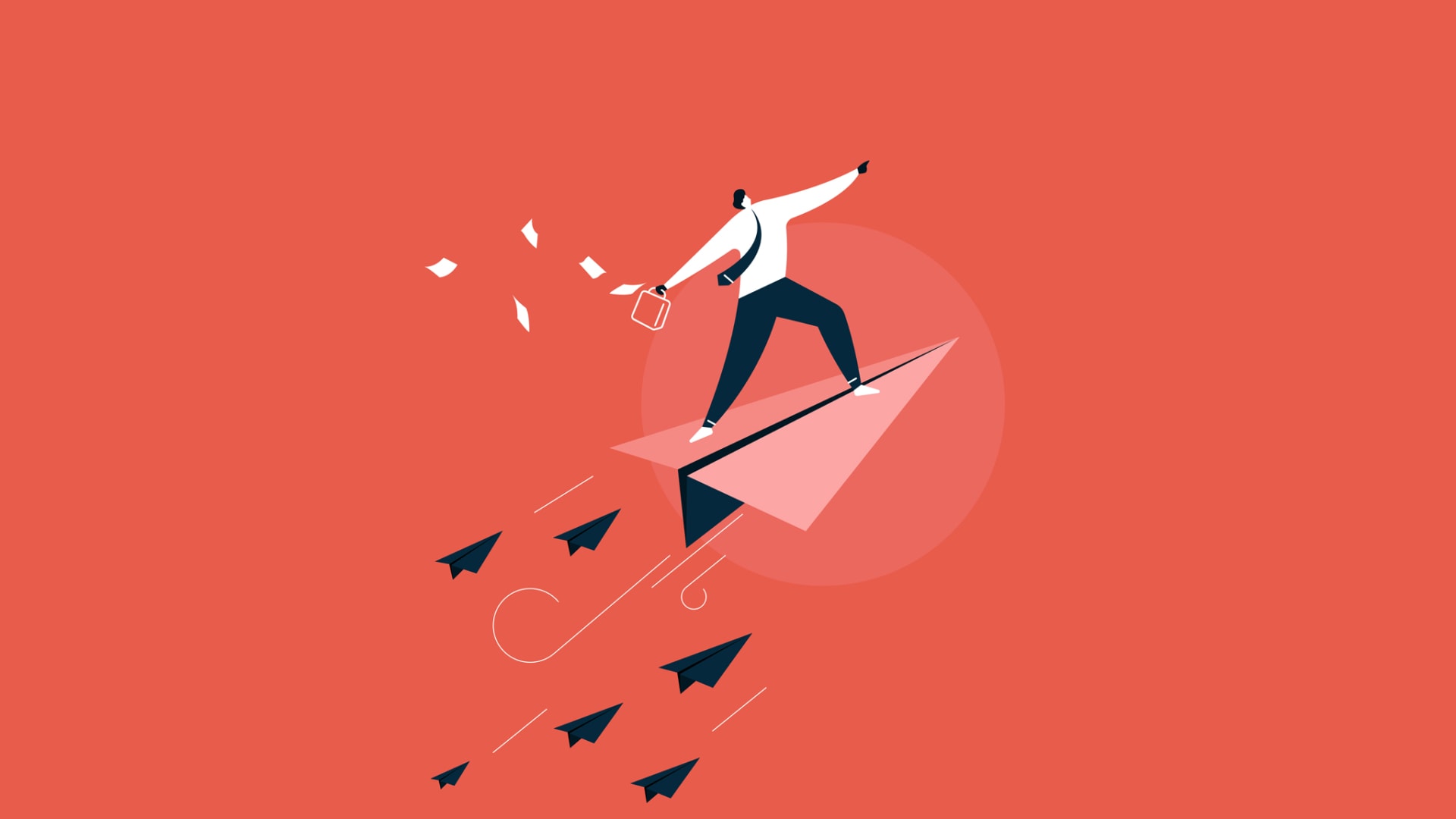 The pandemic changed everything, and for most employees, it's had a resounding impact on how they perform and simply do work. With unprecedented quit rates in the millions every month, employees now demand much more from their organizations than merely "work" and "pay."
With the Great Resignation in full swing, organizations must invest in helping their managers relearn skills that will enable them to address the new, unique needs of their teams.
To navigate this new world of work, here are three steps that will set these leaders apart as we head into a new year.
1. Make employee mental health a top priority
Although the repercussions of the pandemic may not fully play out for years, one thing is clear: You cannot ignore the mental health of your employees.
Considering the importance of addressing mental health in the workplace and countering these common barriers, there are many strategies leaders can implement to foster a caring culture. For example:
Evaluate your existing health benefits: Do the insurance plans you offer to workers include mental health services? Would additional services to reduce the impact of stress, anxiety and depression be useful? If you're a leader now, underscoring the importance of mental health benefits shows that you value the well-being of your people. In turn, employees are less hesitant to utilize those services.
Include mental health information in your new hire orientation. Communicate openly with your new employees about the benefits and resources you're providing and stress the importance of self-care and burnout prevention. And to foster community around the issue, reinforce the benefits of having a culture of mental health during the onboarding process and throughout the employee lifecycle.
Leaders should openly support mental health conversations: Fostering a strong culture of mental health support starts at the top. The most successful business leaders exhibit openness, honesty and authenticity, and the discussion surrounding mental health should be no exception.
2. Provide ongoing opportunities for employee development
To truly understand what employees want from their organizations, Degreed surveyed 2,400 global employees, including team managers and leaders, across all sectors and company sizes.
The research focused on how the workforce learns by looking at the differences between those who rated their company learning cultures as positive (called promoters) and those who rated their learning cultures as negative (detractors).
In positive learning cultures, managers play a proactive role in their team's learning. They engage their people by creating development plans, finding new opportunities to grow, and sharing feedback on progress. The difference is staggering: Promoters are 270 percent more likely to say their manager supports their development.
Additionally, the research found that professional growth is recognized more continuously than just promotions every few years. Lateral moves, stretch assignments, and mentorships all provide crucial opportunities for individual development.
3. Foster a culture of care
Limeade, an organization dedicated to researching and improving employee well-being, recently released its new study, "The Great Resignation Update," to examine why the "Great Resigners" left.
When asked how their new employer compared to their previous employer, job changers feel more comfortable disclosing a mental health condition and a greater sense that their new company cares about their well-being.
"When employees feel cared about, they're more committed, engaged, have lower stress, and better well-being," said Jessi Crast, researcher at Limeade.
Crast defines a caring culture as "providing organizational support for employee's social, physical, occupational, and emotional well-being." One way to achieve a caring culture is equipping managers with the right skills, like the ability to empathize with direct reports.
Other tips Crast recommends include fostering peer social networks, providing transparency from leadership, offering tools and resources, enabling two-way communication, and investing in employees' development.
Dec 13, 2021