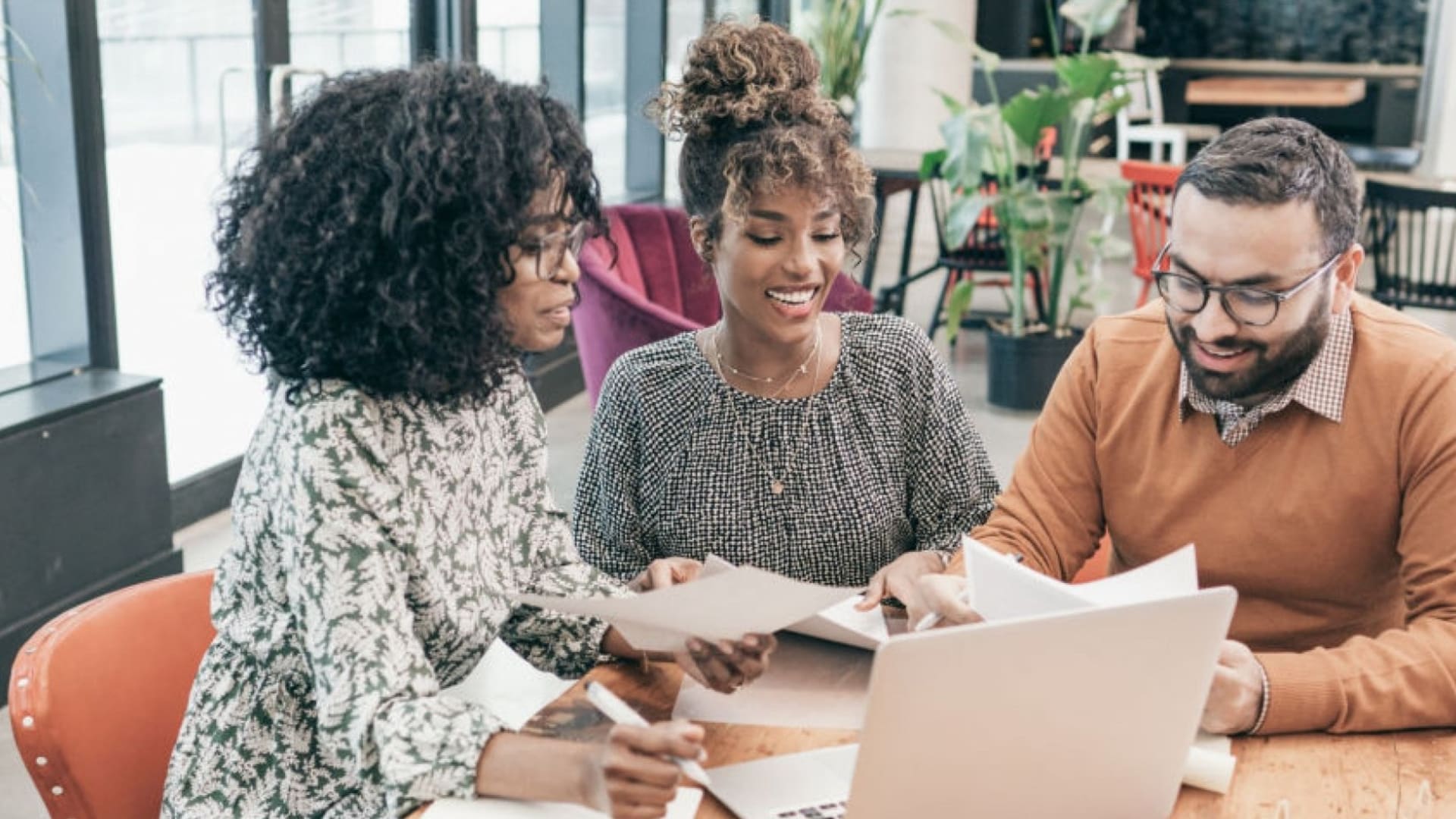 As we near the two-year mark of the pandemic, businesses have fundamentally changed for the long haul, and leaders have been forced to adapt to new workforce conditions.
With 2021 coming to an end, the C-suite is ready to focus on what's ahead; but first, it's critical to reflect on the business hurdles that have created challenges amid the year of the "new normal," of hybrid work, of historic inflation, the Great Resignation, and much more.
To get perspective on what leaders should be focused on in 2022, I spoke with four executives about the top leadership lessons they've learned and will take into the new year.
Appreciate employees by investing in their skills
Michael Hansen, CEO at Cengage Group, a global education technology company, said "2021 posed significant workforce challenges from the Great Resignation to persistent labor shortages. This forced many leaders -- myself included -- to learn a hard lesson about employee appreciation. It's not just about telling your staff you appreciate them, but showing them through concrete action and initiatives." Leadership teams can do this, he explained, "by investing in employees' careers and creating a culture of continuous learning. By providing reskilling and upskilling opportunities to staff -- across levels and departments -- leaders can prove they're committed to employees' long-term professional development and career success. The end result will be more successful, productive, and loyal workers who drive stronger business outcomes."
Foster a more diverse and inclusive workplace
"Leaders must get comfortable with being uncomfortable" around fostering a more diverse and inclusive workplace, said Annie Lin, VP of people at Lever, a talent acquisition suite. "Leaders should prioritize building [diversity, equity, and inclusion] into core processes, programs, and operations, instead of opting for 'shinier' but ultimately less impactful routes." She added, "Diversity, equity, and inclusion considerations are a core part of how to hire, onboard, conduct performance reviews and compensation reviews, approach promotions, build community, etc."
Create a mission-driven workplace
Daniel Yanisse, CEO of Checkr, said, "As business leaders, it is our collective responsibility to go beyond revenue metrics and shareholder value and set goals focused on the greater good of our people, our society, and the planet. Not only is it the right thing to do morally, but when employees work toward a bigger mission, it creates a stronger, more cohesive workforce that in turn improves strategic business outcomes. It's time for us leaders to step up the game and lead with a mission-first philosophy."
Be an empathetic leader through active listening
"The past two years have taught all of us that employee needs are ever-changing. To create a workplace environment that is empathetic toward those needs, it's critical for leaders to have a continuous listening approach with employees," said Jeff Cates, CEO and president at Achievers. "As we look toward 2022, with many companies shifting to a hybrid work model more permanently, it's important that leaders implement 'always-on' channels to actively listen to employees." Cates offered up good examples, like gathering frequent insights through regular pulse surveys, chatbots, or an open-door policy to make informed changes that make a positive impact for employees. "In the year to come, not taking action based on employee needs in this time of rapid change is no longer an option," said Cates.
While we can't exactly predict the year to come, these tactics should and most likely will help leaders win out, no matter what 2022 brings.
Dec 11, 2021