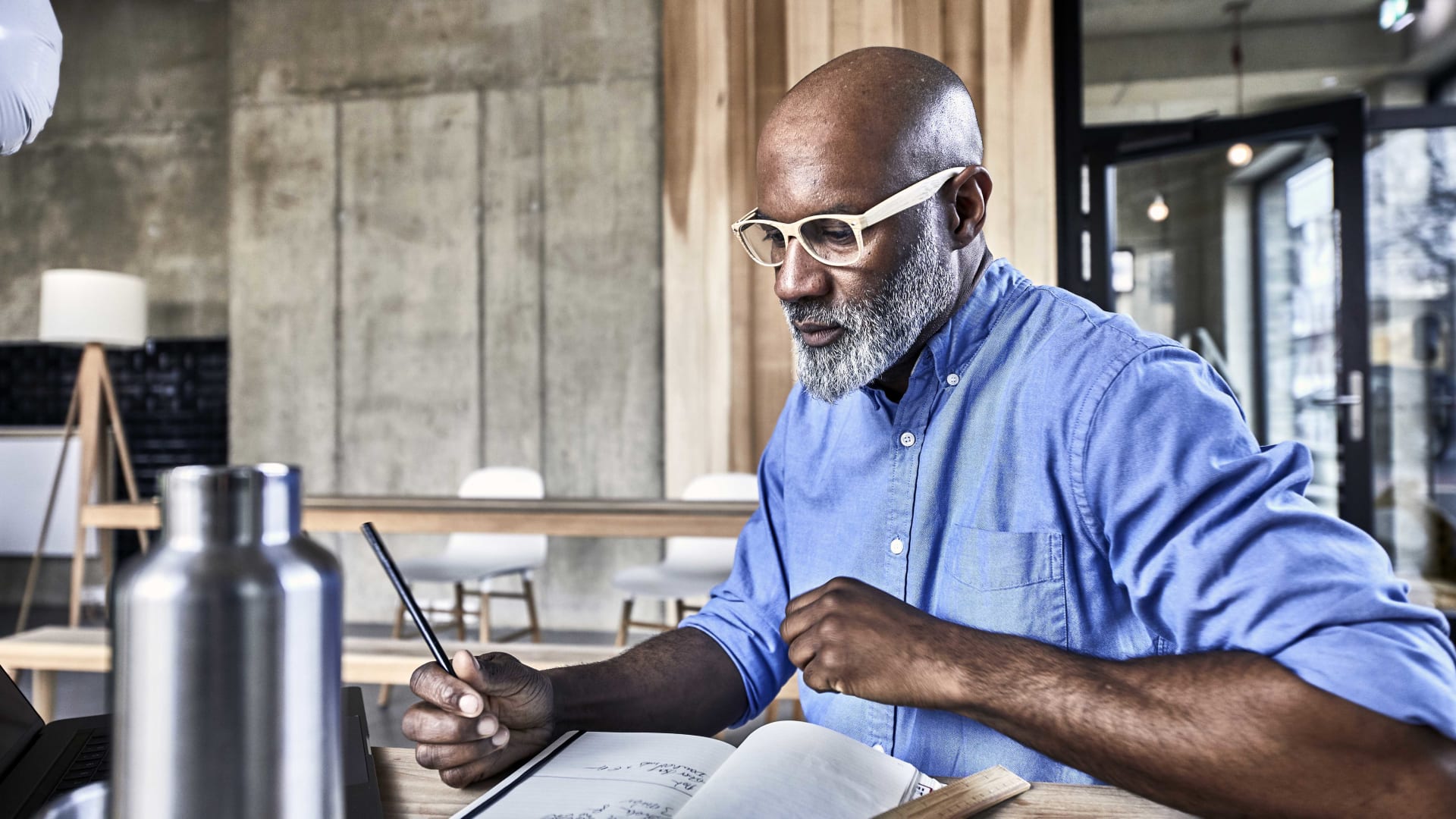 You only need to scroll through your Twitter feed, turn on the news, or even just look around you to see that 2020 has taken burnout to a whole new level.
As millions adjust to their own homes becoming their new offices, over-reliance on screens has taken a toll on productivity and mental wellness.
In fact, the second annual Workplace Productivity Report from the Paper and Packaging Board found that three in four of the 2,000 workers surveyed are experiencing an increased sense of digital overload since the switch to remote work.
But the findings also reveal a surprisingly simple solution: In a workplace that feels increasingly "always-on," many workers are turning to tried-and-true tools like notebooks, sticky notes, or even a walk around the block to refocus--or simply get a much-needed screen break.
To contextualize these findings, I connected with Holland Haiis, Paper and Packaging's digital detox and productivity expert, to learn some of the unique challenges that workers face in their new pandemic work environments, and some tips for thriving within it.
Tip 1: Everything in moderation.
Digital overload has reached a new apex, with 75 percent of survey respondents noting that screen fatigue has become a significant issue since working remotely. The fix? Supplement digital with analog tools.
"Taking notes on paper during virtual calls allows your brain to focus on what's most important," says Haiis. "When it's written on paper, you're able to stay in the conversation, as opposed to using another device and falling down the rabbit hole of technology."
People are taking notice. Over half of respondents agree that they are more likely to reach for paper and pen since working from home, and 40 percent report that they're turning to paper simply to give their eyes a break from the screen.
Tip 2: Relieve your stress with regular "me time."
By this point, we've all discovered that the home office comes with a new collection of co-workers--and HR can't help you with this group. Two out of three respondents cited their loved ones, including partners, children, and housemates, as a hindrance to productivity.
"Create a workspace that minimizes distractions with an organized desk, makeshift dividers, or even consider investing in noise-canceling headphones for concentration," says Haiis. "To calm and refocus the mind, add a daily appointment to your calendar for a brisk walk around the block or a 10-minute dance party. Movement and exercise help to reduce stress and reset the brain for what's next."
Tip 3: Get your notebooks out.
The seemingly endless stream of to-dos seems less daunting when you break it down, and using a notebook can help you get organized without the distraction of devices. In fact, 43 percent of respondents report using paper to prioritize tasks, and 40 percent draw flowcharts and graphics to organize their work.
"Analog tools also relax the mind, make space for problem-solving, and enable us to think about new ideas differently, whether writing or sketching them out," Haiis adds. "Pick a brightly colored notebook and some colored pens to color-code notes and lists. Color coding can make us more efficient because color is stimulating, fun, and also gets us motivated for next steps."
Tip 4: Lean into what you've got.
Working from home is here to stay, so it helps to make your space work for you. Yes, that includes a printer and a desk.
Sixty percent of respondents said that they miss being able to print and redline essential documents as freely as possible. Seven in 10 even went as far as buying a printer since the pandemic started.
"Printing documents rids the constraint of only using a device and allows for creativity in the left and right margins of the paper, as the brain syncs to what words, phrases, or solutions may work best," says Haiis. "Printouts can also move with us to a change of scenery, which also allows the brain a much-needed break from technology."
Sep 14, 2020