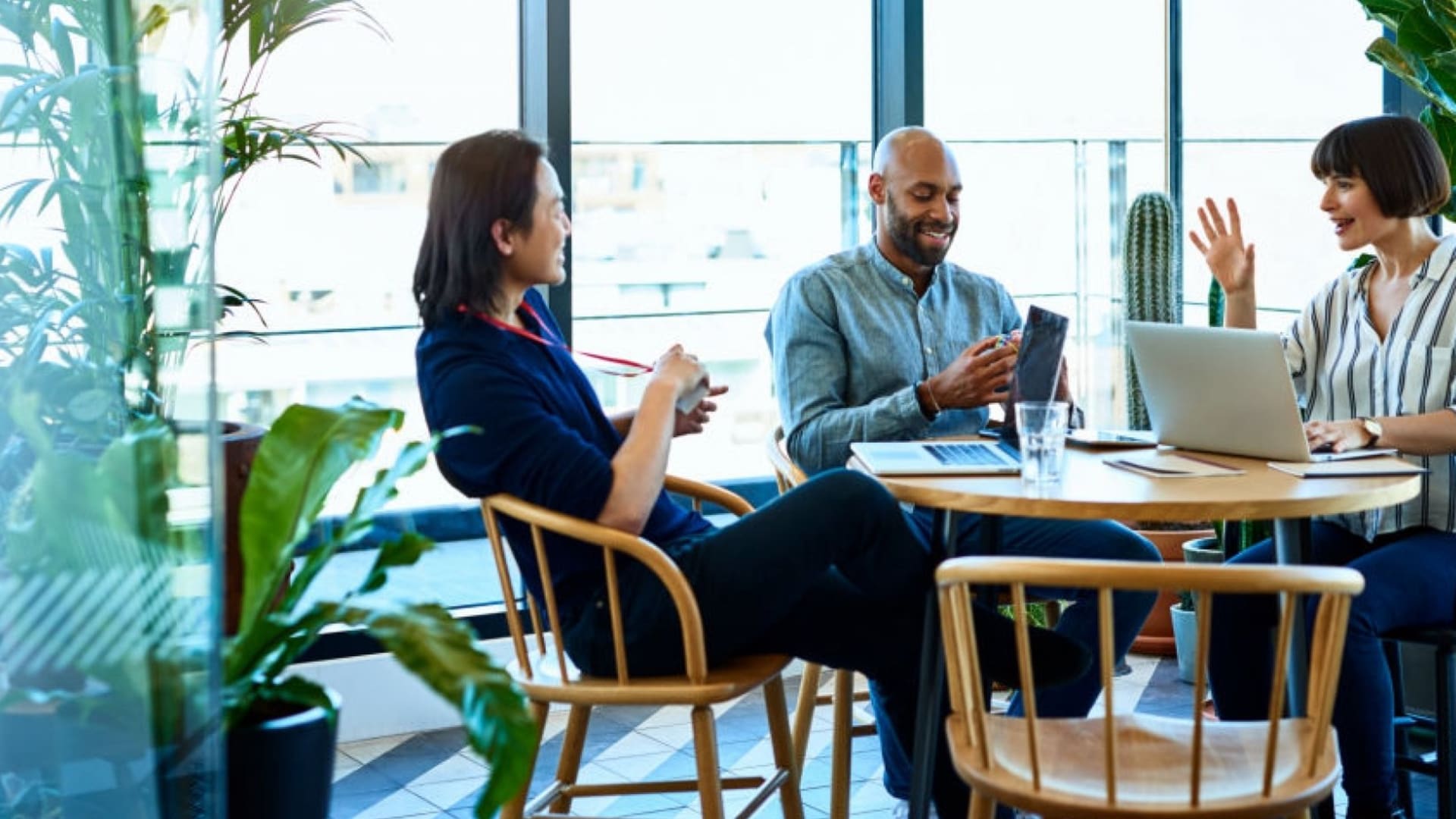 As companies make the shift from a fully remote working model to an employee-driven hybrid model, there are so many questions on whom to bring back, when, and how.
Using data -- especially data reflective of workforce insights prior to the pandemic -- is critical to make these decisions. Ensuring the most efficient and happy hybrid workforce requires smart, data-driven decisions.
Below are four ways businesses can maximize productivity and employee growth for the hybrid workforce:
1. Determine where your people work best
Using data stored away over the course of their tenure, leaders can understand the changes in employees' work styles and habits compared to previous insights to understand who is thriving at home versus the office, but most importantly, to identify who is struggling.
"A lot of employers are not looking at the full picture," says Dr. Tommy Weir, founder and CEO of Enaible, an employee management tool. "The truth is, simply looking at how collective employee behavior shifted, largely via a screen, is not a responsible approach to determining employee needs. Leaders need to look at individual employee patterns to make the best decisions for each worker."
This will provide vital insights for leaders to make future decisions on who should work where, and how to optimize work performance.
2. Extinguish the burnout
At the onset of the pandemic, executives expressed concerns that remote work will severely hinder their ability to scrutinize the day-to-day activity of employees. An executive survey conducted by Enaible halfway into the pandemic found at least 50 percent of respondents were still not confident about the visibility they have into their workers' performance.
Without such visibility, employers can't see when their workers are taking on more than they can handle. Even if their workloads remained the same, working at home provides its own source of stress, and many workers aren't comfortable relaying this information to their managers.
While working longer hours may give the impression of employees increasing their productivity, it's not. Busyness doesn't equal being productive, it leads to burnout. The right data can give employers the visibility they need to help manage an employee's workload.
3. Foster more inclusive management
Performance between in-office and remote employees is comparable. However, managers are twice as likely to give negative, corrective feedback to remote employees versus in-office workers.
Employees working from the office also typically receive more positive, affirming feedback compared to remote employees. Executives need to examine new types of technologies that can support managers in providing balanced and appropriate feedback for both in-office and remote employees. Data-driven decisions will eliminate the unconscious biases toward team members behind the screens.
4. Be their No. 1 coach
Leadership may be pulled in two different directions, and workplace experts believe managing all employees will require a multi-dimensional approach. While coaching in-office employees will be a much more seamless process compared to remote team members, both deserve the same amount of management support. Using a tech-driven approach to leadership coaching may become the ideal solution to provide equal support for employees, regardless of whether they are at home or in the office.
Apr 14, 2021