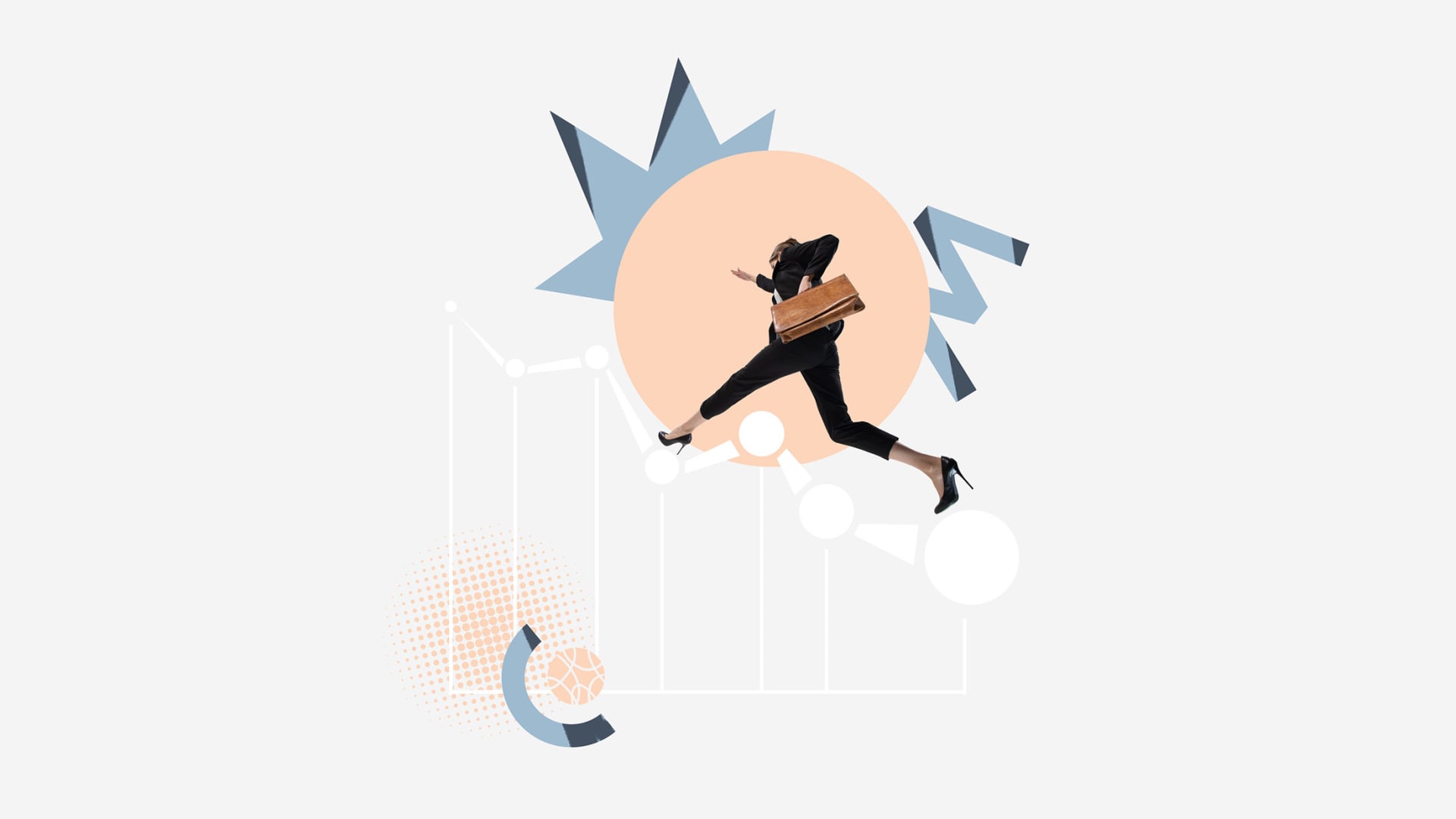 The labor market has entered an entirely new reality, with job openings at record highs, layoffs at record lows, and most businesses wanting to hire. Workers are leveraging this power to secure new jobs, higher wages, and better benefits.
"With millions of available jobs in the U.S., workers are making it clear they want more from employers -- and they feel empowered to ask for it," said Allie Kelly, chief marketing officer at Employ Inc.
According to Employ Inc.'s 2022 Job Seeker Nation Report, which gathered responses from more than 1,500 U.S. workers, a majority of job seekers believe it's easier to find a job this year than in the previous year, and one-third of workers feel comfortable quitting a job without having another lined up.
With workers' confidence at an all-time high, companies are facing a tight labor market and high organizational turnover.
The Rise in Employee Turnover
Close to half of workers are actively looking for a new job or planning to within the next year, and 40 percent of surveyed workers report high employee turnover at their organization. This is leaving existing workers and talent teams to deal with the costly impact of high organizational turnover.
"While 62 percent of workers are currently satisfied with their jobs, nearly half remain open to other job opportunities despite their satisfaction," said Kelly. "This makes it even more important for employers to attract talent by aligning to the dynamic expectations of job seeker preferences today."
According to Employ's report, here's what workers want most today from employers.
1. Remote work
Remote work opportunities continue to matter to workers, with 65 percent believing it's important in their decision to accept or reject a job, the Employ report found.
"As more companies determine their return to workplace plans, consider that nearly half of workers are willing to accept a lower salary to work remotely, and 30 percent said their ideal workplace setup is 100 percent remote," said Kelly.
Although the desire for more workplace flexibility is strong, company culture also remains critical. More than half believe that culture is just as important in an increasingly remote work environment, and one-third of workers who left a job in the first 90 days said it was due to poor company culture.
2. Learning and development opportunities
Continued growth, training, and education is a priority for workers today. However, many employers fall short. According to Employ, only 24 percent of workers receive learning and development opportunities from their employer.
"Learning and development is integral to internal mobility -- a recruiting focus that many companies lack, since 54 percent of workers active in the job search have not looked at their current company for a new position," said Kelly. "Companies should consider tools, technology, and communication channels to streamline and promote internal mobility efforts."
3. Mental health resources
While the pandemic inspired 63 percent of workers to focus more on their mental health, employers have been scaling back on offering these resources and benefits. Per the report, only 40 percent said their employer provides mental health benefits or resources -- the lowest level in the past three years.
"The need for mental health resources has never been greater, especially with organizational turnover elevating stress levels and feelings of burnout for 78 percent of workers," said Kelly. "Increased workloads, especially without compensation to reflect the additional work, is taking a toll on workers."
4. Higher compensation
Money is top of mind for workers, with half believing they could make more simply by switching jobs. Employers who fall short on compensation expectations may see an increase in turnover or candidate rejection.
According to Kelly, if a business can't compete with considerable salary increases, try "accommodating with other forms of compensation." This may include a signing bonus, more paid time off, equity, a bonus for hitting specific targets, an accelerated promotion timeline, or a more flexible schedule.
Lastly, companies should also take chances on different types of workers, as 23 percent of respondents have changed industries since the onset of the pandemic, as noted in the Employ report. Outsourcing jobs to freelancers and gig workers can also help employers adjust to the tight labor market.
Apr 15, 2022