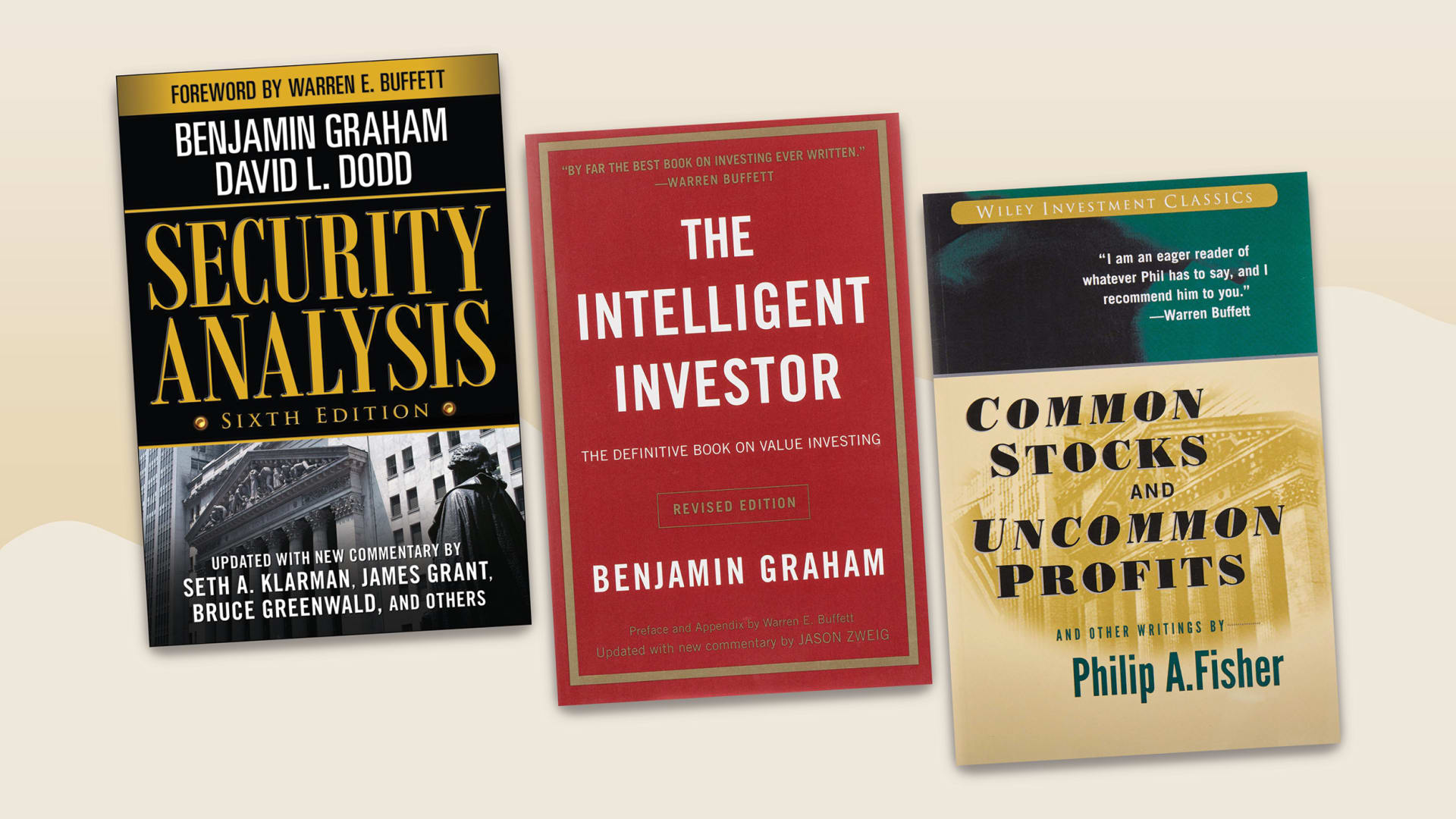 Warren Buffett has made wise investing choices by playing the long game. He also has acquired a vast amount of knowledge over seven decades of investing by gobbling up mountains of books like they were boxes of See's Candies.
It's a well-known fact that Buffett spends as much as six hours a day reading. He often read 600, 700, and even 1,000 pages a day when he began his career as an investor, and often advises that we "read 500 pages every day."
Speaking of reading, you can be sure to find these gems on Buffett's bookshelf because it comes as his own personal recommendations over the years. Here are five books to consider adding to your Christmas list.
1. The Intelligent Investor
Only Buffett's words will do The Intelligent Investor justice. In the preface to the book's fourth edition, Buffett writes, "I read the first edition of this book early in 1950, when I was nineteen. I thought then that it was by far the best book about investing ever written. I still think it is." He points out that sound investment requires no more than the proper intellectual framework for decision-making. He concludes that The Intelligent Investor "precisely and clearly prescribes the proper framework."
2. Warren Buffett's Ground Rules: Words of Wisdom From the Partnership Letters of the World's Greatest Investor
Author and financial adviser Jeremy C. Miller does an outstanding job researching and extracting the best of Buffett's investing "ground rules" from letters Buffett wrote to his partners between 1956 and 1970. Buffett praised Warren Buffett's Ground Rules in his 2015 annual letter, stating, "If you are fascinated by investment theory and practice, you will enjoy this book."
3. Poor Charlie's Almanack: The Wit and Wisdom of Charles T. Munger
Edited by Peter D. Kaufman, this book gifts readers and true fans of Charlie Munger -- Buffett's longtime business partner at Berkshire Hathaway -- with a 512-page encyclopedic collection of Munger's own wisdom filled with a treasure trove of speeches, lessons, insights, references and personal stories. "Just buy a copy and carry it around; it will make you look urbane and erudite," Buffett joked in his 2010 shareholder letter.
4. Security Analysis
In his time at Columbia University, Buffett was fortunate enough to have Benjamin Graham and David Dodd as teachers. He wastes no time in acknowledging that "together, the book and the men changed my life." If that's not enough credit, he goes on to say, "They laid out a roadmap for investing that I have now been following for 57 years. There's been no reason to look for another."
5. Common Stocks and Uncommon Profits and Other Writings
Philip Fisher, one of the most influential investors of all time, penned this classic in 1958. Widely regarded as gospel, his investment ideas are practiced by many of today's investors, including Warren Buffett. The updated paperback includes the views of another investment guru in his own right -- the author's own son Ken Fisher. Buffett endorses the book by saying, "I sought out Phil Fisher after reading his Common Stocks and Uncommon Profits...A thorough understanding of the business, obtained by using Phil's techniques...enables one to make intelligent investment commitments."
Dec 13, 2021