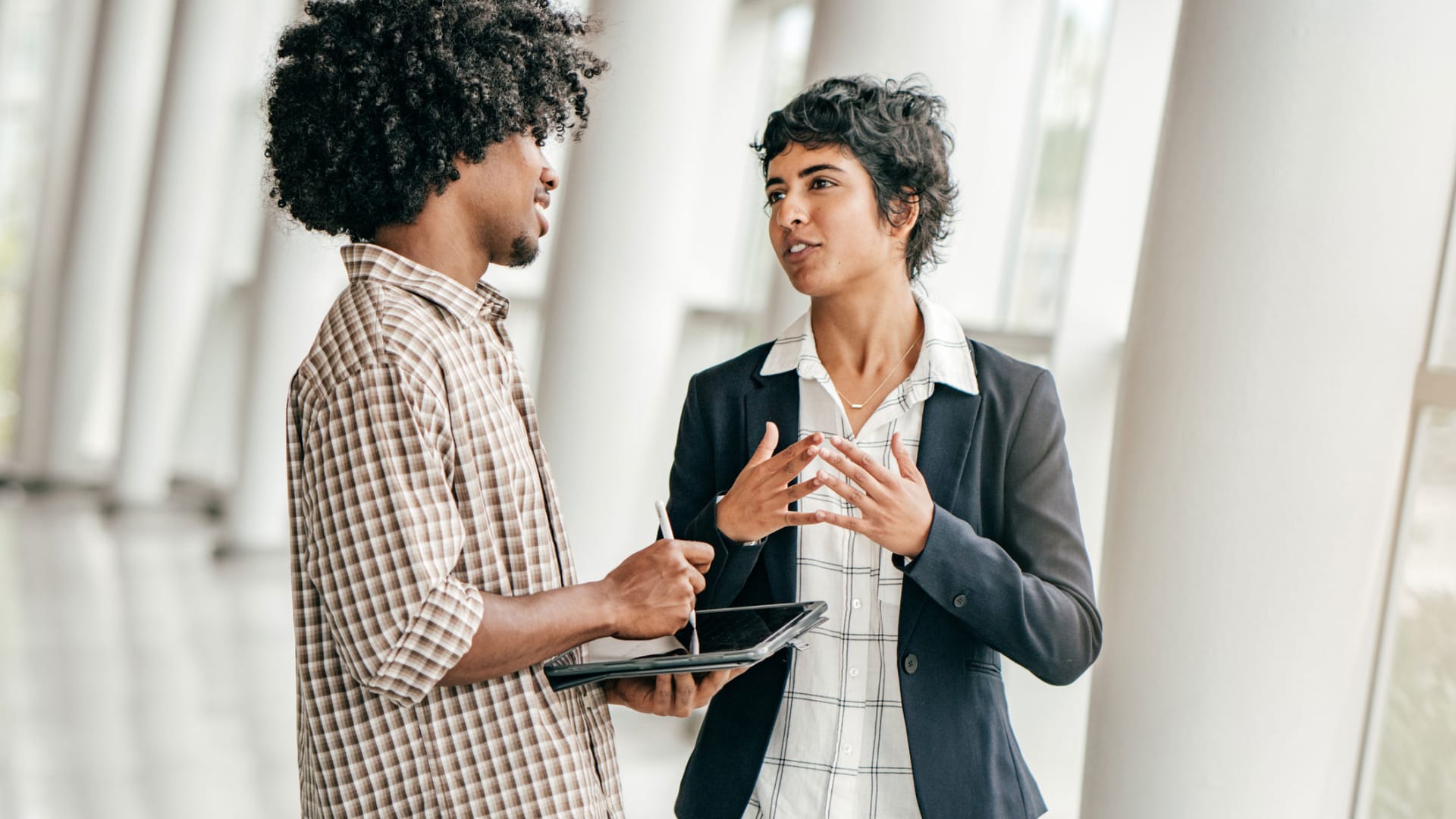 The dramatic shift to remote work has forced every organization to rethink the workplace experience for their employees.
Recruitment and onboarding processes are now done remotely, and many new hires are yet to meet their colleagues in person.
As the world opens back up, many leaders are trying to understand how they can successfully transition to a hybrid workforce.
Ensuring that on-site, remote, and distributed staff feel engaged, motivated, and an integral member of the team will require a more caring leadership style.
A recent report revealed that half of employees are already planning to leave organizations that fail to improve the employee experience, company culture, diversity, and inclusion.
Five steps to master the art of caring leadership
After interviewing over 80 leaders on her Leadership With Heart podcast and facilitating more than 350 workshops, Heather R. Younger was inspired to share her experiences and insights about how to master this leadership style in her new book, The Art of Caring Leadership.
1. Make employees feel important
While some leaders sit in ivory towers, many employees are left feeling invisible. By contrast, a caring leader invests their time in listening intently to what employees need in order to empower them to do their best. When people feel their work is appreciated, they will go the extra mile for you and your organization.
​2. Look for greatness in those you lead
Caring leaders go out of their way to search, uncover, and leverage the gifts of those they lead, says Younger. Rather than barking out orders, they try to learn what they can do for their employees instead. Don't leave your employees to conquer problems alone. "Caring leaders are not afraid to get in the trenches and overcome obstacles alongside their team," she says.
3. Lead the whole person
Traditionally, many leaders were guilty of judging their employees on their performance inside the workplace. After 12 months of remote working and video calls, the lines between our home and work life have all but disappeared. We see those we lead through a more human lens and can pay careful attention to the details of their lives outside of the office. "Mastering the art of caring leadership involves assisting others in thriving, which will help you build a fully engaged, committed, and contented workforce," says Younger.
4. Create a listening culture
In larger organizations, it's harder to make your voice heard. Caring leaders understand that listening surveys, or diversity, equity, and inclusion surveys, will only take you so far. Employees will be watching closely to see what action or inaction you take after receiving their feedback. The winning combination of empathy, compassion, and action will help your employees feel heard. Only then will they feel empowered and inspired to deliver value to your organization.
5. Provide employees with safe spaces
Employee engagement surveys leave many employees nervous about expressing their experiences and feelings. The fear of some form of retribution or microaggressions often prevents people from bringing their full selves to work. Creating a culture where diversity, inclusion, and belonging are celebrated rather than feared will create a ripple effect that will be felt across your entire organization. "Caring leaders invest their time building trust and removing the fear of reprisals and concerns about their negative comments impacting their careers," says Younger.
The ROI of caring leadership
The correlations between business metrics and what some consider soft skills are much more closely aligned than you might think. A happy employee will be more engaged and productive than someone who feels like they are just a cog in a machine. "Every employee will go the extra mile for a caring leader who shows they are genuinely concerned not only with what they can do, but who they are and can become," says Younger.
Your front-line team members are the ones who listen to customer compliments and complaints. They see which systems and processes work and which slow success. Younger drives home the point that by mastering the art of caring leadership, you can increase customer satisfaction and revenues. She asks, "Who wouldn't see the ROI in uplifting teams and organizations everywhere?"
Apr 17, 2021