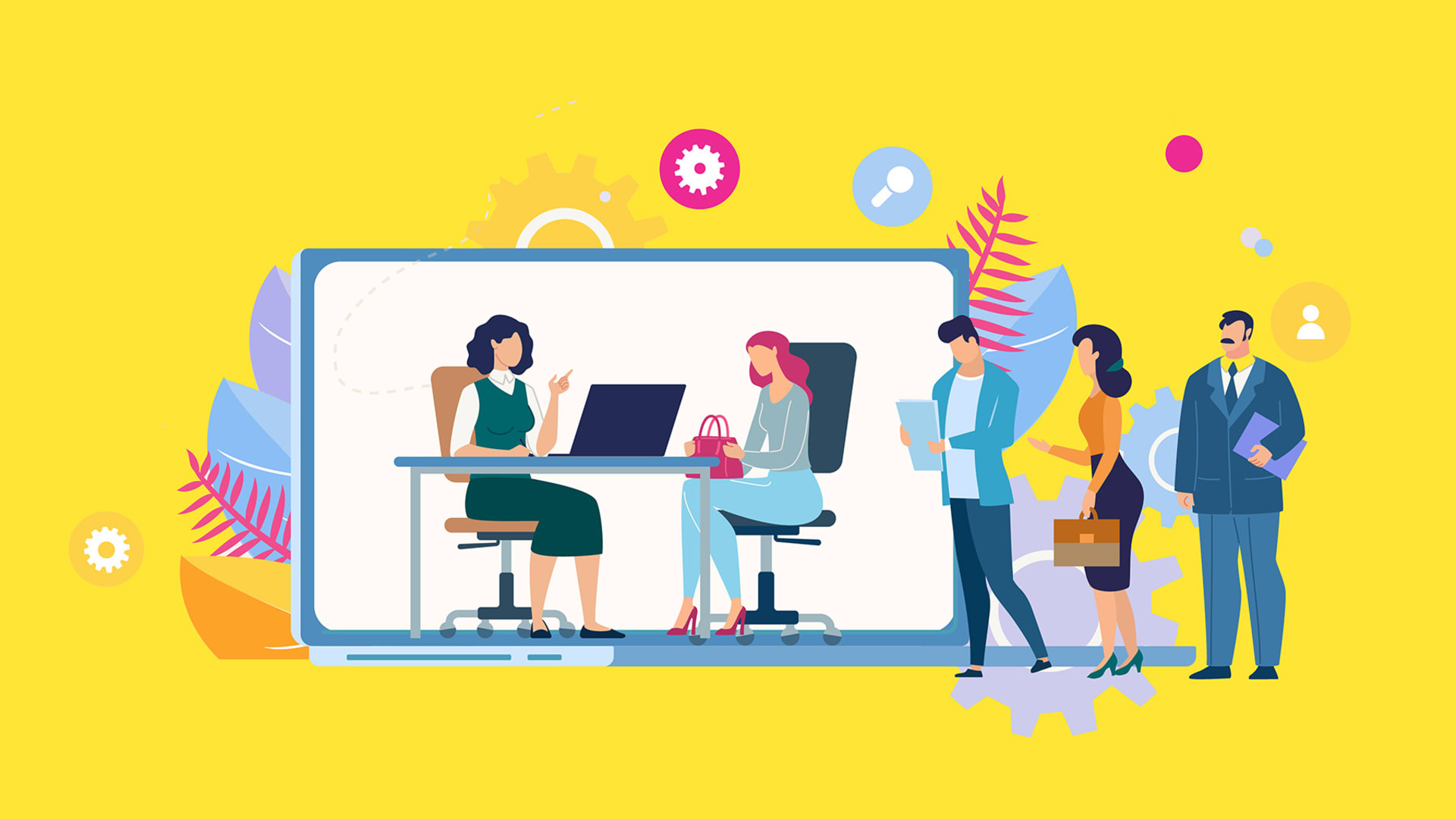 As the business world heads into 2021 with great optimism, a cloud of uncertainty remains hanging over the heads of many leaders.
Execs are faced with two different realities: a pre-vaccine world of remote work and a post-vaccine world of figuring out how to safely engage with employees, job candidates, and customers.
To help business leaders better prepare, some of LinkedIn's top executives have started to reimagine what this new world of work will look like in 2021 and beyond.
1. Don't let location limit hiring efforts.
As remote work becomes more widely accepted, landing a job won't and shouldn't be dependent on where talent lives. LinkedIn's chief economist, Karin Kimbrough, writes that "as remote work becomes more mainstream, we will see a democratization of opportunity and spread of skills across the country. Workers who may not have had the means or desire to move to high cost-of-living areas will have access to new jobs, and companies will have access to different skills and talent."
2. Plan for a permanent framework of virtual recruiting and hiring.
As the talent pool grows, expansion of recruiting and hiring practices must also occur. Mark Lobosco, VP of talent solutions at LinkedIn, muses, "According to our latest Future of Recruiting report, 81% of talent professionals agree virtual recruiting will continue post-COVID and 70% say it will become the new standard." As we transition to the new standard of a hybrid workforce, "so will a hybrid hiring process that combines virtual and in-person elements," adds Lobosco.
3. Consider a variety of ways to collaborate.
Sabry Tozin, LinkedIn VP of engineering, encourages businesses to think about how they build community through software. He explains that "while video calls are nice to connect with team members, they can cause fatigue. We're missing an organic sense of connection and community and it's beginning to take its toll. In 2021 we'll see more internal investment from companies trying to figure out a good way to continue building community in the virtual 'workplace.'"
Businesses will also need to consider if and how they bring employees back into the office once safe. LinkedIn VP of workplace Brett Hautop explains that "the most important challenge for every corporate culture in 2021 and beyond will be adopting workplace designs and innovations that bridge the gap between in-office and remote employee experiences."
4. Prioritize employee well-being and learning.
Regardless of where people are working from, employee well-being will remain critical in 2021. As Justin Black, head of people science for LinkedIn's Glint Platform, predicts, "To tackle well-being, smart leaders will continue to dismantle programs and processes that don't add value, and reimagine the basics of work life: physical offices, standard operating hours, how meetings happen and why, and the ways technology is used. Employee well-being will be at the heart of their decisions."
Contributing to an employee's well-being is their personal growth and opportunities to continue to learn. Erica Lockheimer, VP of engineering for LinkedIn learning, writes that "similar to other benefits like paid time off or a gym stipend, a continuous learning program will be a perk that smart companies use to retain talent. It's a win-win situation: companies get more skilled, motivated employees, and employees can cultivate skills that will help with long-term career growth."
5. Go all-in on virtual go-to-market strategies.
Prior to the pandemic, businesses were just beginning to dip their toes into the virtual business world, but 2020 accelerated these adoptions. Jonathan Lister, VP of sales solutions for LinkedIn, predicts that "virtual selling is the name of the game and face-to-face engagements are the 'maybe' moments -- this won't change in 2021, and in the years ahead, virtual selling will lead sales with much more scrutiny on the why, how, and ROI of face-to-face meetings."
To support go-to-market, Penry Price, VP of marketing for LinkedIn, explains that "industry conferences will be online-offline hybrids in 2021 and for years after, serving people who don't want to travel away from home as well as those who wish to attend in person."
Jan 22, 2021