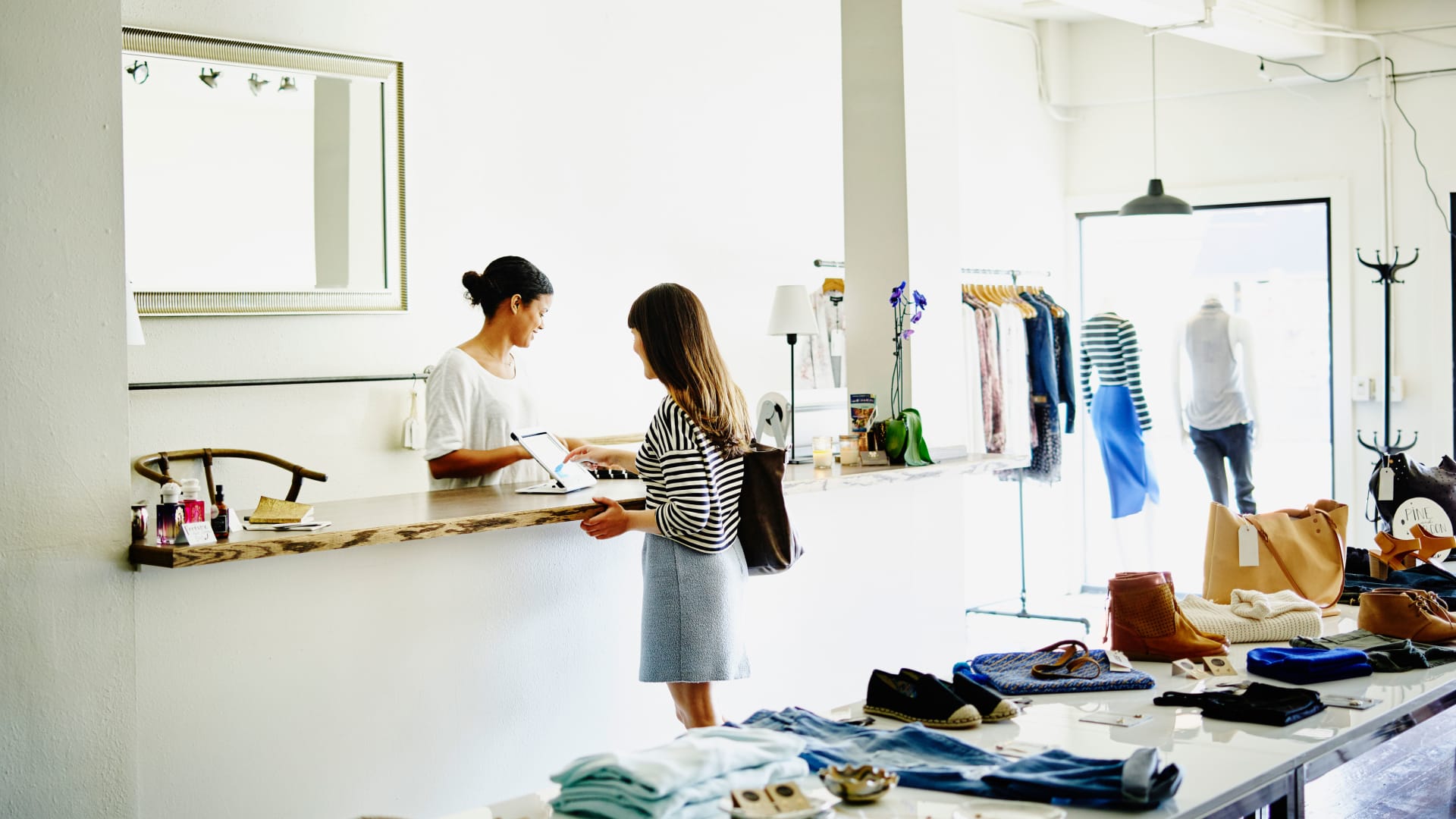 According to retail expert Joel Bines, global co-head of retail at AlixPartners, the consumer business world is seeing a power inversion for the centuries. Empowered by technology and each other, today's consumers have rejected the age-old company-customer dynamic where they were told what goods, services, and experiences they could buy and for what price. Instead, consumers are setting the agenda for the companies. And consumers are not only all-powerful, but also whimsical.
"Instead of being the reliable demographic groups we've been used to targeting, consumers have fragmented, and then fragmented again into what I refer to as Me's," Bines said.
6 Ways to Connect With Today's New 'Me' Consumer
He presents six ways--the six C's--businesses can form more authentic connections with their consumers: cost, convenience, category expertise, curation, customization, and community.
"The C's are building blocks to create lasting connections between a company and its consumer," Bines said. "A company may choose more than one C but then must examine every single decision through this lens."
1. Cost: Give Me a Steal
Before, many retailers could compete on cost, whether they were the lowest cost or not--because the information advantage, the power, rested with the company. Today, if you want to be cost-competitive, you must mean it and understand its implications on your cost structure and strategy. "The competitive strategy here is simply that you're offering the best deal possible," Bines said.
2. Convenience: Make it Easy for Me
"Convenience means making your customers believe that you will do whatever it takes to make their lives easier," Bines said. But convenience is in the eye of the customer, not the company. If you're planning a convenience strategy and find yourself thinking about it how it benefits you, stop. There are many mutually beneficial conveniences, and you must find those, but they cannot be tilted in the company's favor.
3. Category Expertise: Show Me What You Know
Category experts must know everything about their category. And for that one-in-a-million question that stumps them, they must know who does have the answer. Mastery of information is the key, as is the specialization of products and services that consumers won't be able to easily access elsewhere.
4. Curation: That Chosen-for-Me Feeling
You cannot fake curation, and technology can't replace it. Customers see past the, "If you bought this, you might like that" algorithms. Curators look toward the horizon and anticipate the future wants of their Me's. True curation can be tough to scale because it relies so much on the individual.
5. Customization: That Made-for-Me Feeling
"Me's don't want to feel like part of the herd," Bines said. "Give them the ability to control some aspect of their relationship with you, through either products or experience." For today's Me's, the Millennials and Generation Z-ers who are accustomed to instant satisfaction, this speed of service and fulfillment is a plus.
6. Community: Make Me Feel Welcome
This is less about what you sell than the big idea that surrounds it. Building and sustaining an authentic sense of community will go a long way toward holding the attention of your Me's. Whether you are a pure e-commerce platform or a brick-and-mortar store, you must constantly strive to find mechanisms that allow consumers to connect in ways that feel authentic.
Bines said companies must determine what their customer values in them most, to find their right C or the right combination of C's. "Have detailed conversations with individuals who walk into your store, or buy from you online, to discover how you can enhance their experience. And then deliver it in a way that makes the most sense for them and you," he said.
The answer will be different for different companies. And while it may appear risky to change course, in this new consumer reality, it's riskier not to.
Feb 18, 2022