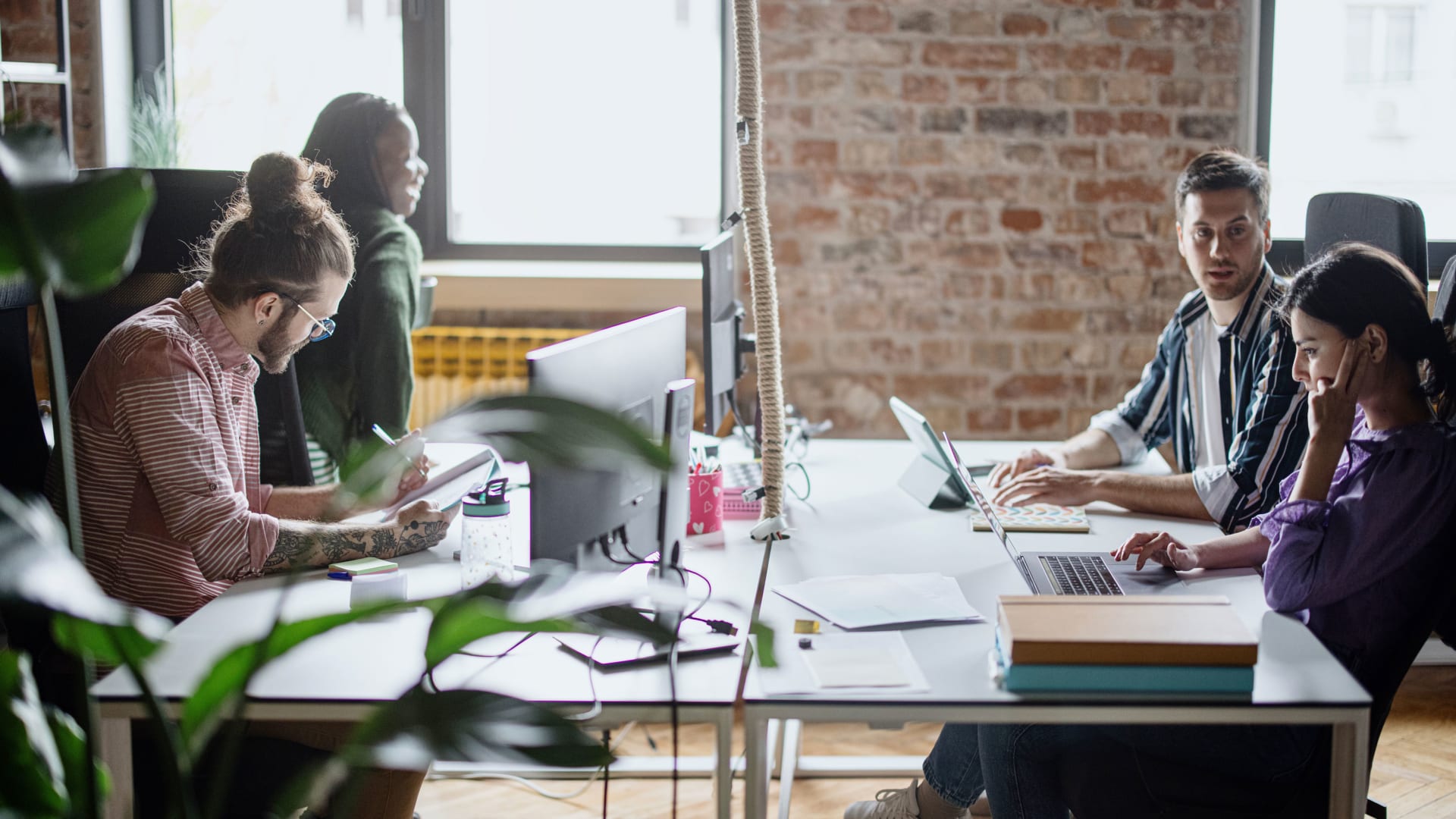 From Tesla to Google, many tech companies are calling employees back to the office. But do tech workers actually want to make the long-awaited office return?
This question is just one of many business leaders are now contemplating. Is full-time remote work the new future of work? Has the office lost its purpose, or is it still relevant? Are companies like Google onto something by enforcing a return to the office?
Eden, a people operations software provider, recently released the Where Tech Works Report to answer these questions and investigate respondents' working preferences, challenges, and priorities during the shift to remote work. Based on a survey of 1,000 full-time, U.S.-based information workers in the technology industry, the report reveals that the majority of tech workers (and especially Gen Z) want to work from the office, at least part-time.
Key findings from the report can guide organizations on how to best meet employees' evolving needs and expectations for flexible work arrangements and return to office policies.
The future of work is hybrid
When tech workers are asked about their preferred way of working, hybrid work was the most popular option. Nearly half of respondents (48%) said they prefer hybrid work, compared to 34% who chose full-time in-office and 18% who chose full-time remote.
Joe Du Bey, co-founder and CEO of Eden, says letting your employees dictate the return to work -- and moving toward a hybrid work policy -- is beneficial for both your workers and the organization.
"Work policies are now less about where employees need to be and more about where they want to be because employees have proven they can be productive anywhere," said Du Bey. "Employers that offer hybrid work arrangements are benefiting from better talent acquisition and retention."
To uncover your employees' work style preferences, conduct regular sentiment surveys. Surveys can help determine which days employees want to come into the office and how often -- findings that can then be incorporated into your hybrid work policy.
Work style preferences differ by generations
If you think younger generations are the ones demanding flexible work arrangements, you'd be wrong. In fact, baby boomers in the tech industry are actually leading the flexibility charge -- 42% of baby boomer respondents said full-time remote work is their preferred arrangement.
On the other hand, Eden's research found that Gen Z's top work preference is working full-time in the office -- 40% of Gen Zers favor it over full-time remote or hybrid work arrangements. And for the generations in between, the choice is clear: hybrid work, which is preferred by 50% of millennials and 47% of Gen Xers.
"Gen Z's preference for in-office work is not all that surprising when you consider that younger employees starting out in their careers lack the relationships, connections, community, and mentorship built through working in an office environment," said Du Bey. "Older, more experienced tech workers are more likely to be established in their careers and have at-home responsibilities that can be well accommodated by the virtual nature of remote work."
No two workforces look the same, so you need to consider the generations' differing opinions and preferences in your approach to a hybrid work policy. Implementing a mentorship program as well as in-office perks like free lunches can both encourage employees to come into the office and ensure younger workers build connections throughout their careers.
Flexibility is key to retaining employees
Full-time remote work may have been the least popular work preference for tech employees, but they still want the option to work some days outside of the office. Nearly all respondents (95%) said it's important to have the ability to work remotely at least infrequently -- and 63% said not having this option would be a deal breaker. And when asked why tech workers stay at their current job, respondents ranked flexibility higher than pay.
"Employees want a better work-life balance, and flexibility unlocks this balance," said Du Bey. "In the future of work, organizations must allow employees to 'choose their own adventure' and work from wherever they are most productive and happy."
For many employees, in-office work comes with challenges (like commuting and distractions) but the office can also unlock a sense of community. So, enabling employees to choose when they want to come in and when they want to stay home -- in case they need to go to an appointment or watch their child -- gives employees the flexibility and connections they need to succeed at work.
Amid questions about the future of work and the role of the office, Eden's research reveals flexibility and access to the office are still at the top of tech workers' minds. By listening to what your employees want and adopting a hybrid work policy, you can create a work environment that boosts employee morale and retention, without sacrificing productivity.
Jul 15, 2022