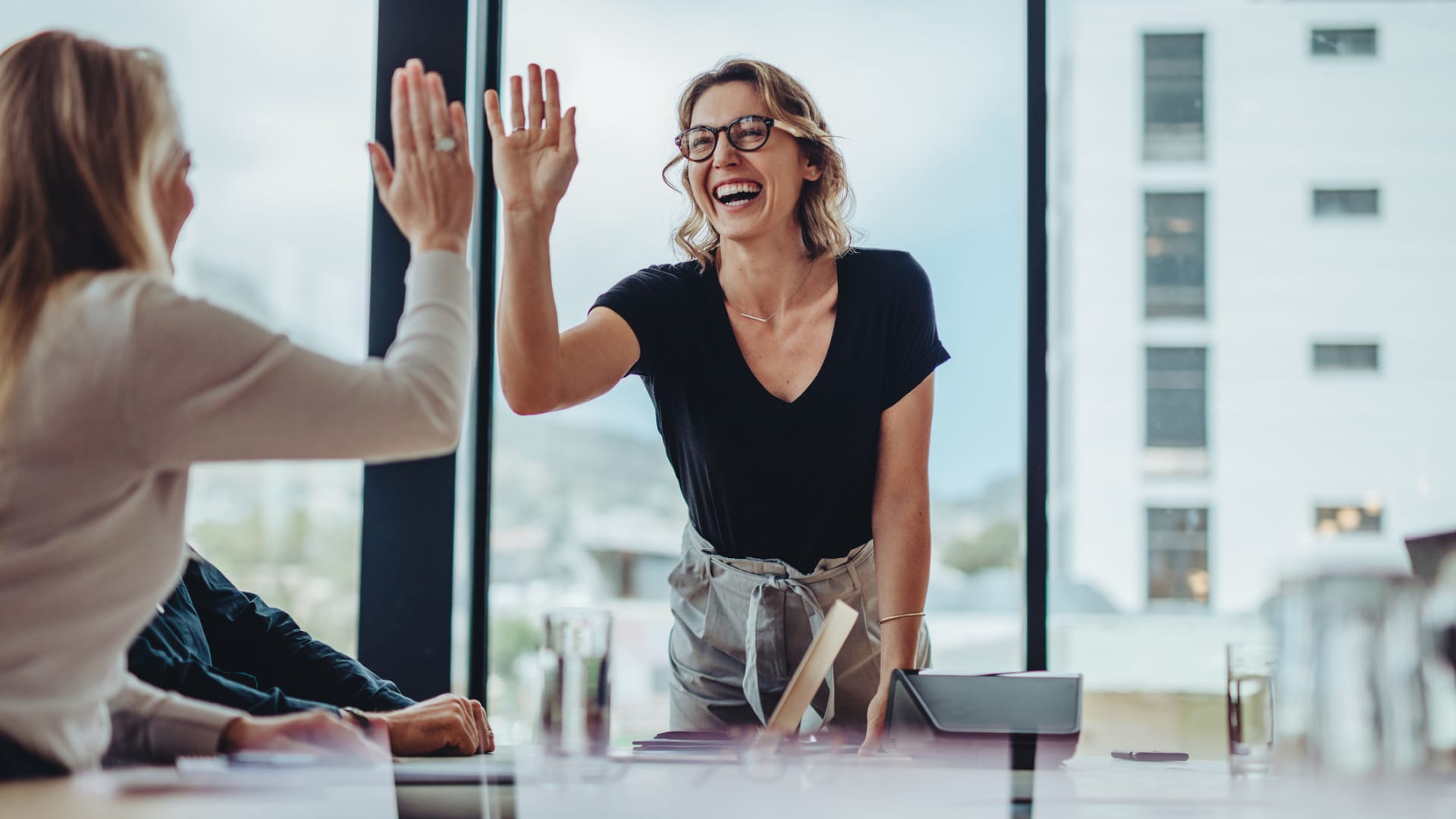 My Inc. colleague, Suzanne Lucas, recently asked people what presents they loved to receive during the holidays. She then offered up a great list for bosses everywhere to consider gifting their employees.
While I'm all for gift cards, books, and extra days off (which made her list) as perks to make employees feel appreciated, research states the real cause of unhappy employees points to them feeling underappreciated on an ongoing basis.
If your employees right now are disengaged, unmotivated, and simply going through the motions of work, gifting them a basket full of snacks or a fancy pen is merely a Band-Aid solution to a much deeper issue -- a leadership issue that will fester beyond the holidays.
What to really 'gift' your employees
Good leadership is about fostering good relationships that lead to good business outcomes. In the spirit of the season, I offer up my own list of 5 things leaders must "gift" their employees to make them feel empowered and valued throughout the year.
1. The gift of recognition
According to the latest industry studies provided by Workhuman, employees recognized in the last month were nearly three times as likely to say their culture got better, with more connection and cohesion across teams. Perhaps this has to do with the inverse relationship between stress and gratitude. As in previous years, the data reveals that the more recently someone has been thanked at work, the lower their stress level and the greater their sense of gratitude.
2. The gift of work purpose
Atlassian's State of Teams study found that 49 percent of workers suffer from low energy levels, saying they don't derive meaning or purpose from their work. While companies often look at things like revenue and sales as metrics of success, purpose-driven businesses have a clear vision of the "why" behind the business. This allows team members to feel more connected to the work they're doing and provides a clear understanding of the motivation behind each business decision.
3. The gift of personal and professional development
It's a known fact that employees with a career mindset want to work for managers that will help with their career progression. If managers don't give their employees space to learn, stretch, and grow, and if they don't provide opportunities for promotion, they can't expect their talent to remain at their company.
4. The gift of great communication
Any good leader knows the value of communication. In today's remote or hybrid workforce model, the skill of effective communication has skyrocketed in value. According to the 2021 People Management Report published by Predictive Index, it's the No. 1 skill employees feel their manager lacks. Additionally, communication is the top skill employees value in their manager, second only to confidence.
5. The gift of belonging
The pandemic brought with it increased loneliness. In a recent study, 36 percent of respondents reported feeling lonely "frequently" or "almost all the time or all the time." To reduce loneliness in the often isolated remote world, a good starting point is for leaders to build community and foster an environment that feels like family. This means promoting a sense of belonging and connection for all team members and emphasizing teamwork. Building community also means valuing the differences of others -- differing strengths, expressions, ideas, personalities, and viewpoints. When people feel connected in cultures of belonging and shared values they are happier and more engaged in their work.
Dec 24, 2021