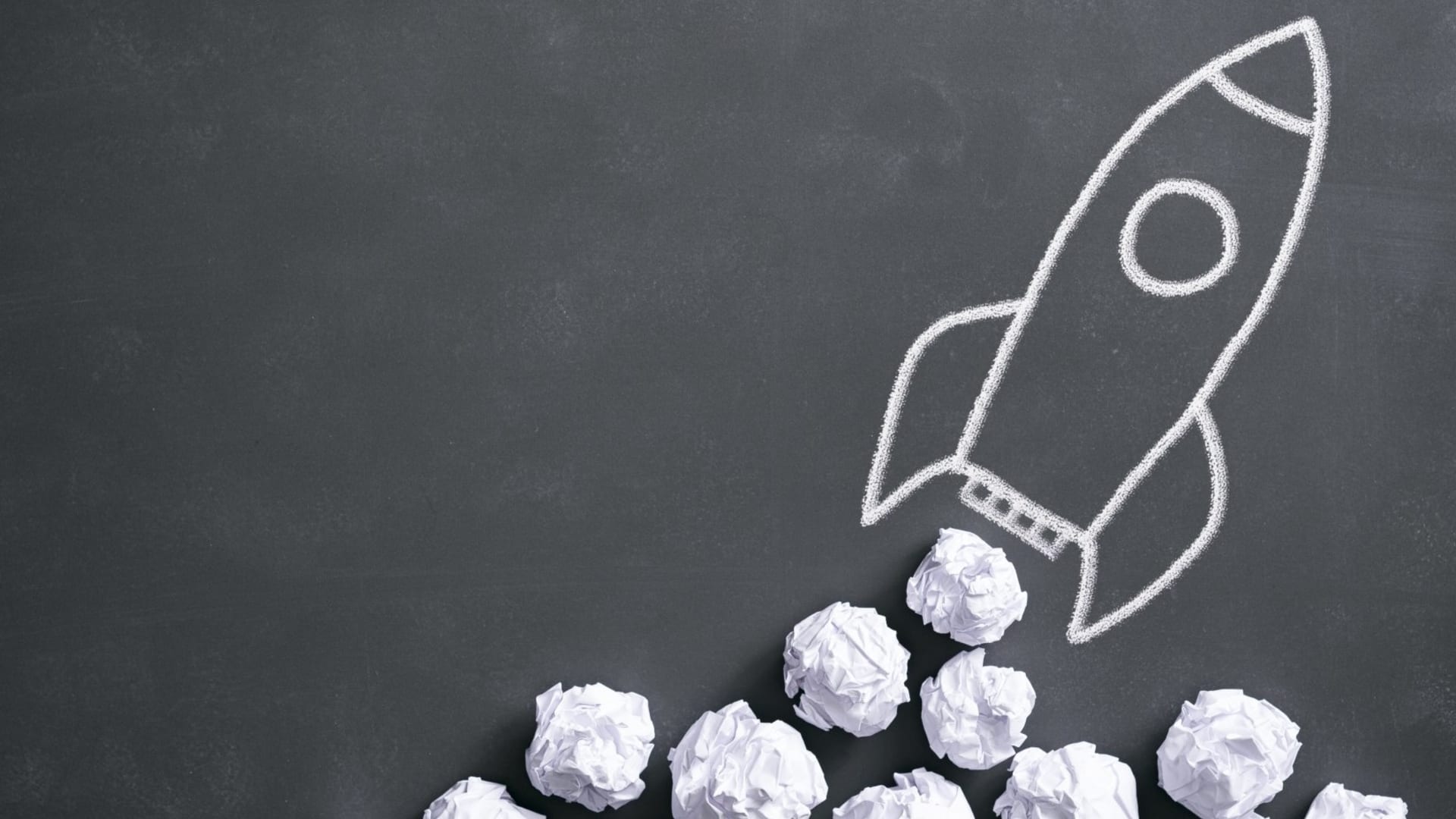 How many times have you heard the phrase "these uncertain times" in the past few months? If you answered "more times than I can count," you're not alone.
It may sound a cliché, but the sentiment still rings true: The lasting effects of a global pandemic on our businesses, economies, and daily lives are widely unknown.
What we do know is that major industries like tourism, hospitality, dining, and more are taking an immediate hit and unemployment numbers are at an all-time high. We seem to be squarely in the midst of an economic downturn.
But, while the cause is new to us, economic hardship, shrinking budgets, and shaky cash flows are something many business leaders have previously had to contend with, and with each new challenge, they gain valuable insight into staying afloat. With that in mind, I connected with seasoned CEOs from three major businesses to get their best tips for surviving an economic downturn.
1. Invest in your people.
While this may be his first pandemic, this isn't the first economic downturn Tom Feeney, president and CEO of Safelite AutoGlass, has faced. In fact, he stepped into his leadership role at Safelite at the start of the Great Recession.
But while others were following the standard cutback procedures (freezing wages, halting 401(k) matching, etc.), Feeney and his leadership team took an alternative approach. In response to the recession, they put in place a wage increase, reinstated 401(k) contributions, and improved employee benefits.
"The key to surviving an economic downturn had less to do with shareholders or operational efficiencies and more to do with putting your people first," says Feeney. "This means demonstrating that commitment through more than words."
Simply said, Feeney's strategy worked. Safelite grew its associate base from 5,000 to 16,000 in just 10 years and increased sales by 200 percent along the way.
"Time and again, I've seen the power of investing in your people," says Feeney. "When you take care of your people, they'll take care of your customers. The rest will fall in line."
2. Be bold.
As the nation's largest near-airport parking company, the Parking Spot has been heavily impacted by the economic effects of the Covid-19 pandemic. Airline passenger volume is down 83 percent compared with last year, and fewer travelers using the airport means fewer travelers using airport parking.
But while the Parking Spot will likely feel the effects of a slowdown in travel, president and CEO Jeff Foland remains confident in the company's future, and encourages other business leaders to be bold as they adjust to the new climate.
"Times like these require swift action, rapid adjustments, overcommunication, unyielding optimism, and, most of all, staying focused on what's ahead," shared Foland. "Dwelling on what has happened or is happening in the moment is quickly irrelevant. It's about making bold moves now, often with imperfect information, to protect and position your business and employees for what's coming in ensuing weeks and months."
3. Focus on both profitability and empathy.
For many leaders, cutting costs is the first step when faced with economic uncertainty. But according to Ryan Urban, CEO of the marketing technology company BounceX, this knee-jerk reaction will often negatively impact channels and strategies that are still effective for business.
"Leaders should reduce costs by eliminating anything that's a nice-to-have or that doesn't produce a direct return, but it's critical to identify your best, most profitable channels and double down on those," Urban says. "This will help optimize your cash flow during a time when cash is king, even if you take a short-term hit on top-line growth."
But while Urban says profitability is key, he mentions empathy as one of the most important things a business leader should use to guide their decisions during economic downturns.
"Ultimately, empathy will be your most valuable asset, both internally and externally," he says. "You need to genuinely show with actions, not just words, to employees and customers that you'll do whatever you can to support them during difficult times. Do everything in your power to help them and do right by them, and you'll be rewarded in both the short and long term."
Jul 3, 2020