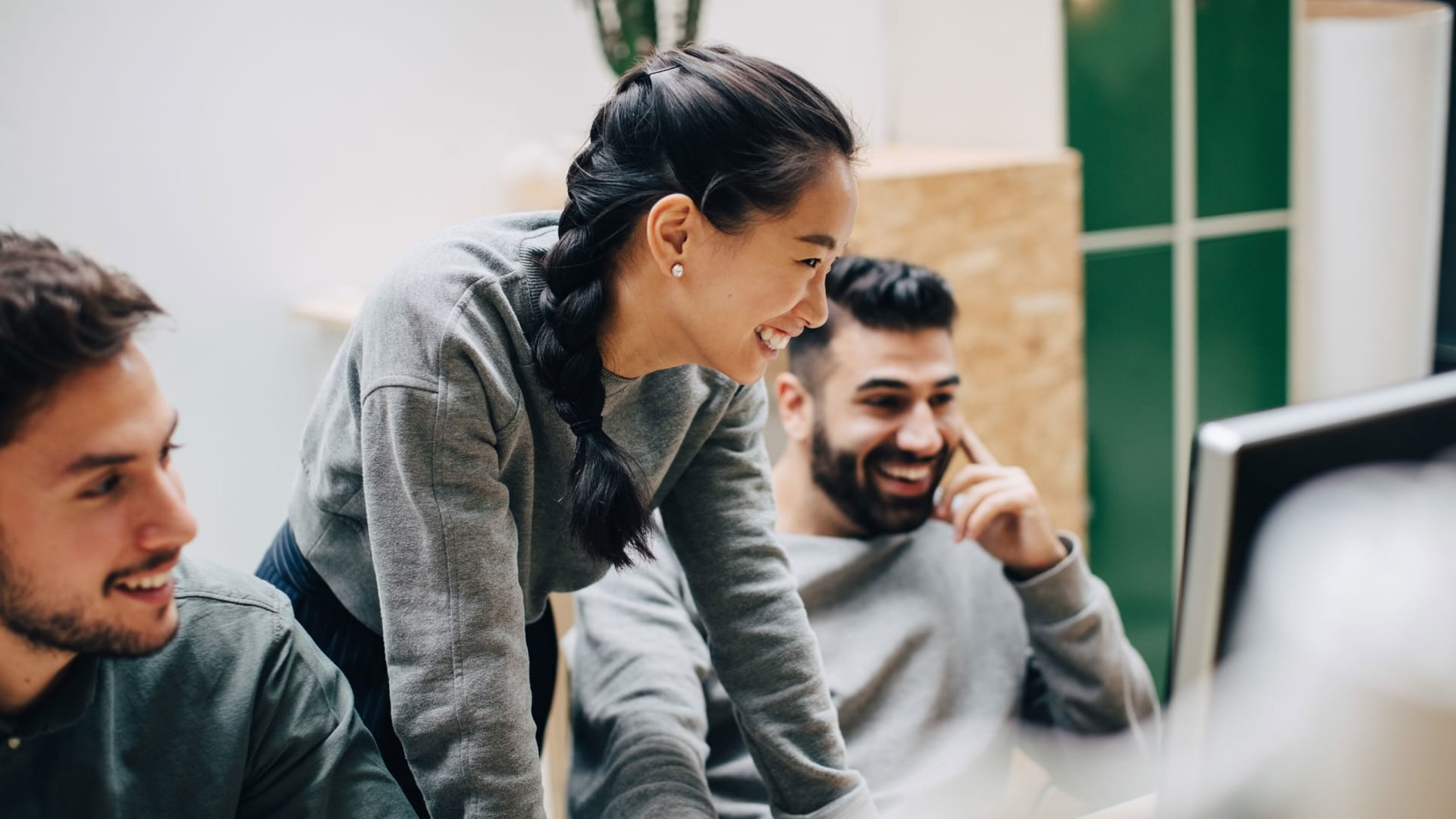 Today is World Gratitude Day. This unofficial holiday hasn't exactly received the attention it deserves from business leaders. In fact, new research from peer-to-peer employee recognition company Workhuman revealed that 53 percent of employees stated their organization doesn't recognize World Gratitude Day.
Over the past few years, we have all faced disruptions from a global pandemic and polarizing political conversations. More and more, employees are turning to their employers to build community and inclusivity, and create a space where they feel recognized and supported so they can thrive inside and outside the workplace.
With "quiet quitting," "quiet firing," and return-to-office policies dominating the news, leaders must remain focused on workplace culture and prioritize efforts that help employees feel supported, recognized, and valued.
Workhuman and Gallup's recent reporting indicates that it matters. When employees feel supported, recognized, and valued, they're three times more likely to strongly agree they feel connected to culture and three times as likely to strongly agree their organization cares about their well-being.
World Gratitude Day is a great time to reinforce these values. For businesses looking to keep morale high, it's as simple as starting with the following action
Fostering moments to connect
Remote work makes it hard to decipher whether employee work is appreciated, and employers who ask their workers to return to hybrid or in-person work may unintentionally give the signal that their work is not as valued.
This has a real, tangible impact on whether employees feel as valued as others in their workplace. Workhuman found that from August 2021 to August 2022, the number of employees who felt very valued fell from 55 percent to 38 percent. Even more problematic can be situations where the wrong person is credited for an accomplishment. Case in point, another recent data report from Workhuman indicated that 36.6 percent of employees encountered this situation recently.
This proves the importance of frequent check-ins throughout the year, as they not only lead to more engaged and productive employees but also ensure that leadership has a good understanding of how employees are performing and that they're credited appropriately for that work.
As we recognize World Gratitude Day, it's a great opportunity for leaders to start fostering a culture of recognition and be more deliberate about creating moments of connection across the workplace. Recognition offers businesses the opportunity to show appreciation to their employees, but also brings visibility to who is doing the work that makes businesses successful, while allowing employees the opportunity to stop, acknowledge, and thank their peers for a job well done.
Ways to show appreciation
World Gratitude Day signals a great moment to show appreciation towards employees, especially in ways that go above and beyond the traditional "thank you." Workhuman's research shows that the No. 1 way that employees want to be acknowledged is through monetary rewards, with 48.9 percent of those surveyed saying this would be the most desired reward. Other personalized thank yous, such as bonus paid time off and personalized gifts, show that employees appreciate a tangible reward for the work they have done.
Beyond World Gratitude Day, more continuous recognition is the key to showing employees that you care. Workhuman's latest Human Workplace Index report indicated that employees would like to be recognized for their work more regularly than they are now, with 36.7 percent saying they would like to be "frequently recognized" and 41.8 percent wanting to be "occasionally recognized." Other sought-after perks to show appreciation include remote work days, happy hours, and spot bonuses.
The business case for gratitude
While strategic recognition requires effective planning to be successful, it ties back to the simple premise that showing gratitude towards others builds connection. When recognition hits the mark, Gallup and Workhuman's report found that employees are 56 percent less likely to be looking or watching for job opportunities and 4x as likely to be engaged. Furthermore, recent data from Workhuman shows that nearly half of employees feel motivated and happy when recognized for the work that they do.
Building a recognition culture that is authentic and rooted in company values can help leaders achieve results that, in turn, make their businesses more efficient and successful. When leaders root their recognition program in these key tenets, data shows employees are more likely to feel seen, valued, and included.
While many employers have started to implement these types of benefits in their workplace, World Gratitude Day should serve as a reminder that saying "thank you" to employees who do great work should be an around-the-year activity, not just a temporary one implemented into the annual or bi-annual review cycle.
We have the opportunity to redefine what the workplace looks like and build a new culture -- whether hybrid, remote, or in-person -- that's more aligned with the values of today's workers. We're going to look back at this five or 10 years from now and realize the businesses that succeeded in keeping top talent were the ones who truly showed their employees that their work meant something.
Sep 21, 2022