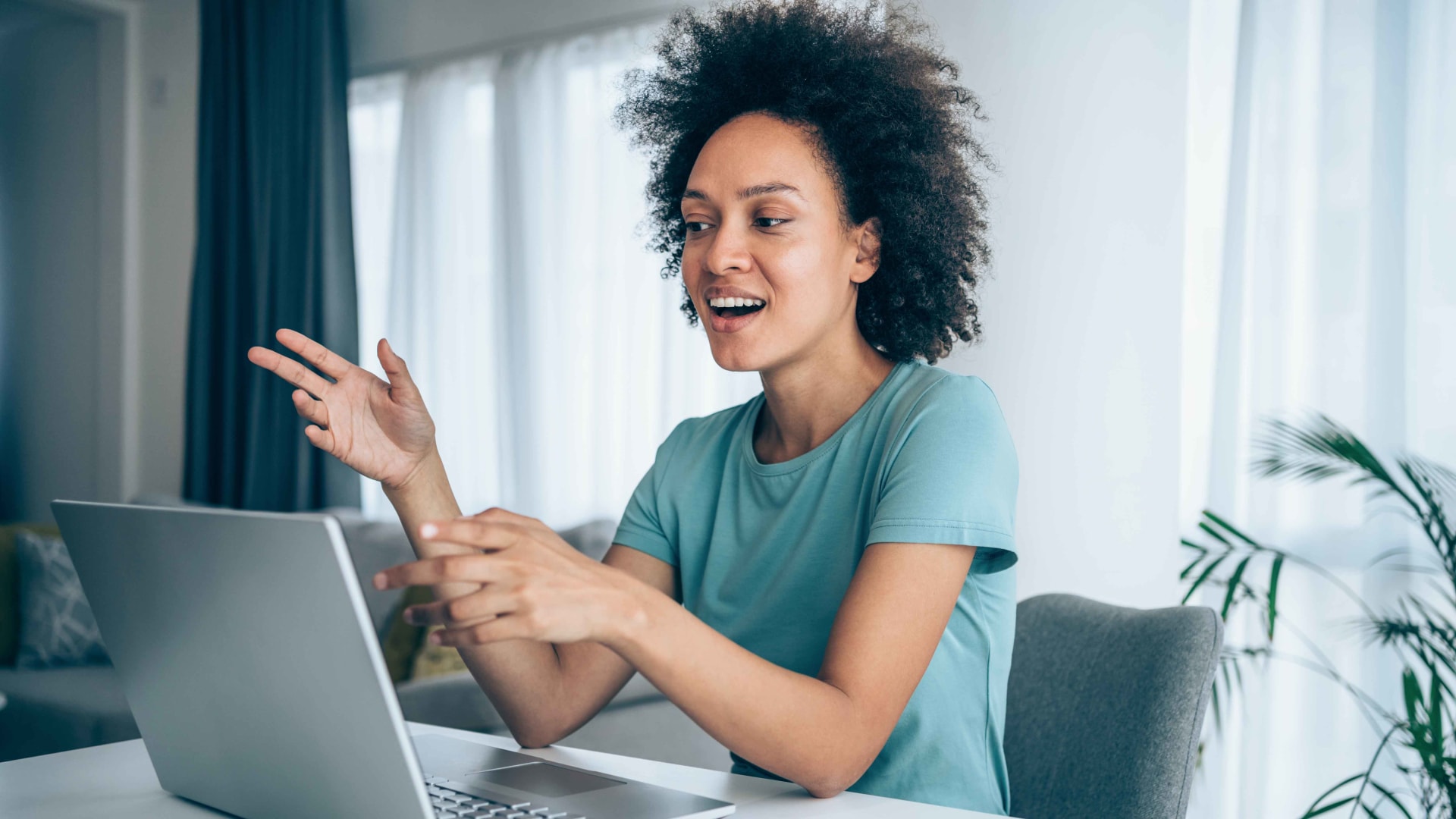 When the wave of closings and shutdowns forced office workers into their homes in early 2020, leaders had to ramp up their remote leadership skills instantaneously.
One day, managers were meeting with their teams face-to-face in conference rooms and catching up with co-workers while waiting for coffee to brew. The next, in-person meetings were replaced with video calls and break-room coffeepots with kitchen Keurigs.
So how are remote leaders faring?
To answer this question, Emplify recently surveyed 1,000 newly remote employees to understand how well their managers have adjusted.
The shift to remote management
Unfortunately, more than half of respondents wouldn't say their managers' leadership skills have improved since the shift to working from home.
What's more, 67 percent shared that their manager hasn't given them any constructive feedback at all in the past 30 days, and almost half reported having fewer professional development opportunities.
People's ability to find meaning in their work has also suffered, as 45 percent feel more disconnected from their organization's mission than before.
"The bad news is that remote managers are falling short in the areas that people cite as the top reasons for quitting a job," said Santiago Jaramillo, CEO of Emplify and author of Agile Engagement. "But the good news is these problems are solvable."
I recently caught up with Jaramillo to discuss how to bridge these common remote leadership gaps.
1. Effectively giving constructive feedback virtually
Perhaps Zoom fatigue is to blame, or maybe leaders are afraid of creating additional stress for their people. But whatever the reason, employees are not getting enough constructive feedback on their work.
"Feedback is a catalyst for growth," continued Jaramillo. "Without it, someone will never be able to reach their full potential."
Feedback conversations carry a lot of nuances, so the higher fidelity the communication channel, the less likely a miscommunication will happen. So when it comes to giving feedback virtually, Jaramillo says a video call is the way to go.
Being able to read facial expressions and other nonverbal signals is helpful in making sure the feedback lands as intended. If Zoom fatigue is what's holding you back, consider turning off your "self-view." Many people find that the most draining aspect of video calls isn't watching the other person but their own face. We're simply not wired to monitor ourselves in a virtual mirror for hours at a time.
2. Helping employees find opportunities for growth
While there are fewer in-person industry conferences and events to choose from than before the pandemic, virtual resources and learning opportunities abound. Encourage employees to take ownership of their professional development by helping them set goals for their growth.
"When employees are in the driver's seat of their own growth, the process will feel more authentic to who they are as a person, and thus will be more likely to drive meaningful change," continued Jaramillo.
Consider meeting with each employee to learn where they're trying to go in their career, and what you can do to help get them there. Once you've provided them with the resources needed to achieve their goals--be it time or money--check in periodically to hold them accountable for their growth.
3. Helping employees find meaning at work
Emplify's survey revealed that people are feeling more disconnected from their organization's mission than before. Jaramillo believes this finding points to the fact that remote employees are struggling to find meaning in their work.
"People want to know that their work matters and that they're contributing to something bigger than themselves," said Jaramillo.
McKinsey research shows people find meaning at work if they are able to positively impact one or several of the following:
3. The employee's immediate team
5. The organization itself
To remedy this issue, Jaramillo suggests that managers be intentional about telling stories that clearly illustrate how employees' work benefits each of the above. This, along with celebrating wins of all sizes, will remind employees how they're making a difference.
In a world where many people's only connection to their work and co-workers is through a screen, the leaders who learn to bridge their remote leadership gaps will not only survive but thrive.
Dec 15, 2020