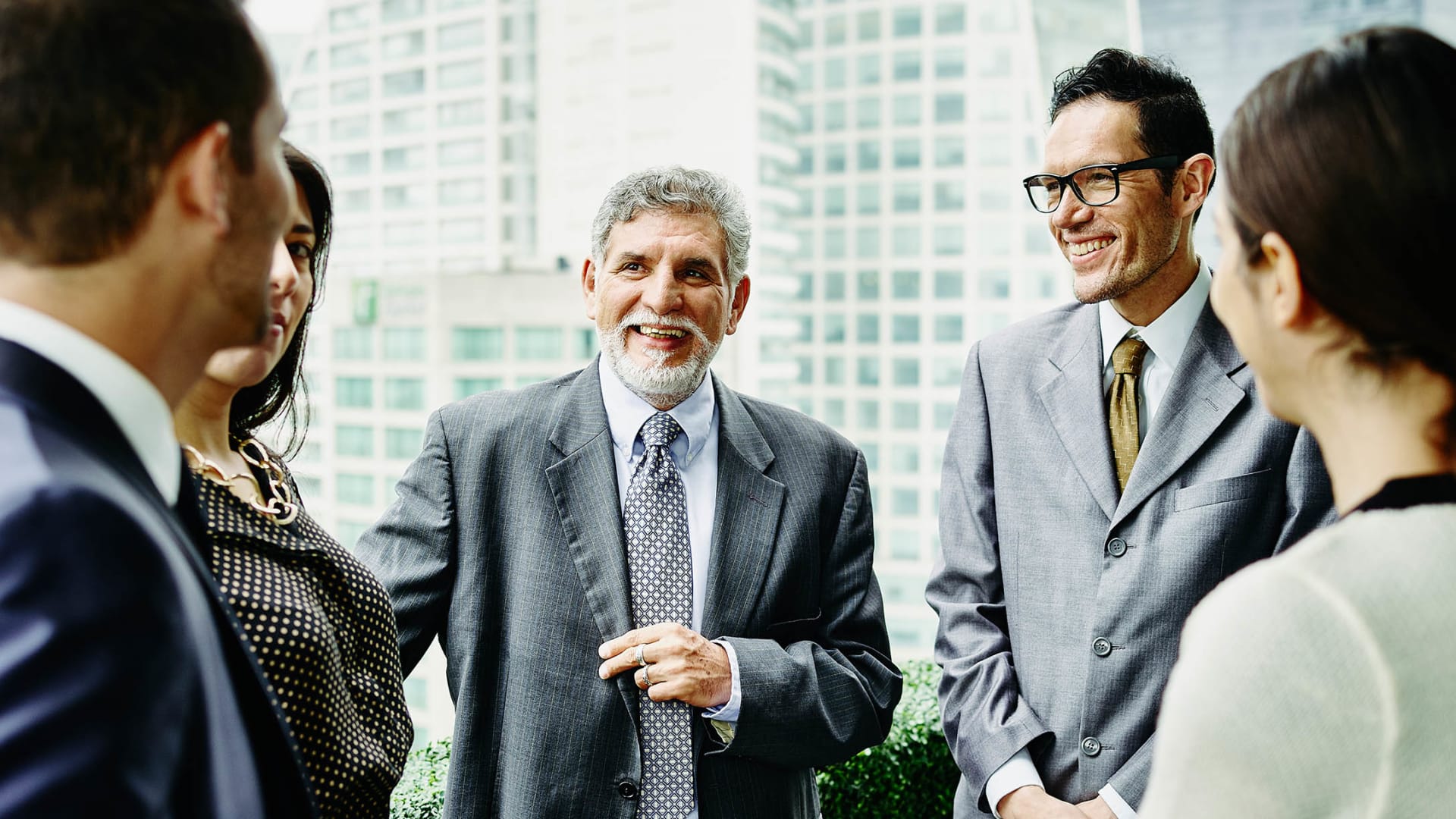 As companies grow, executives must learn to delegate responsibility to those individuals for whom it is a specialty. From finance, to HR, to product development, each area of a company needs an expert at the helm to thrive.
However, even once these steps are taken, members of the C-suite can still learn a great deal about leadership and growth by consulting one another. I connected with four execs about how -- and what -- they've learned from other members of the C-suite, and why they're better leaders because of it.
Put honesty first
"Your peers in the executive suite can give you various things that no one else in the business generally can, or ever will," said Brian Fitzgerald, CRO of Augury. The first of those is honesty. "Executives have no fears of retribution or need to curry favor, which helps them to be straight with you on what they see."
This honesty and feedback may be the most actionable from other members of the C-suite, but it doesn't have to stop there. "Seeking feedback and insights from people in all levels of your organization, including your peers and your advisers, is essential to be successful in any role," said Vishal Rao, CEO of Snow Software.
Seek a different perspective
"At Snow, we believe that perspective is power, and true perspective is possible only when you're open to the full range of inputs available to you," said Rao. For Rao, this didn't include just those at his own company, but those at other companies as well.
"Especially during the pandemic, I personally found having regular discussions with different groups of CEOs was vital to really understand the breadth of potential issues that needed to be prioritized, and then determine if there was an opportunity to incorporate those learnings into how Snow might tackle similar challenges."
Learning from others requires a certain acceptance that you don't have all the answers, whatever your level of leadership. "One of the most important things I've learned is that the CEO position is not a super-powered employee that is supposed to be able to do everything," said David Leach, CEO of Cin7. "Instead, I've benefited more when I recognize that I don't have all the answers and have less experience than my colleagues in some areas."
Learn from different styles of leadership
Entrusting other leaders can open your eyes to various styles of leadership. Each of these executives took a separate path to their version of success by realizing that being a good leader doesn't look the same for everyone. "You should always be looking at what makes others successful, no matter if they are above or below you in an organization," says Bob Romeo, CEO of Anaqua. "Once you've identified what that trait is, then you need to determine if it's something that could work and makes sense to incorporate into your personal leadership style"
Leach echoed this sentiment, saying that these qualities allow for collaboration and growth. "Each and every one of my colleagues has a wealth of distinct knowledge as experts in their field," he said. "As CEO, I've made it a habit to consistently listen, collaborate, and build trusted relationships with my team to best unlock the potential in others, which ultimately allows us to deliver the best results."
Varying styles of leadership means that everyone in your organization can find a like-minded person to emulate. "Making sure that the strengths and weakness of your C-suite are diverse and balanced will also create an environment where everyone is learning from one another, even if they don't realize it," said Romeo.
This can also extend to the other end of the spectrum, according to Fitzgerald. "They can serve as role models or cautionary tales. You can copy what they do well. You can also learn from their mistakes, which is way less painful than learning after repeating those same mistakes."
Conclusion
Leaders are, and should always be, constantly learning how to be better at their jobs. In the words of Romeo, it's "not a static thing that can be achieved after hitting a specific milestone. It needs to be continually refined."
Jul 12, 2021