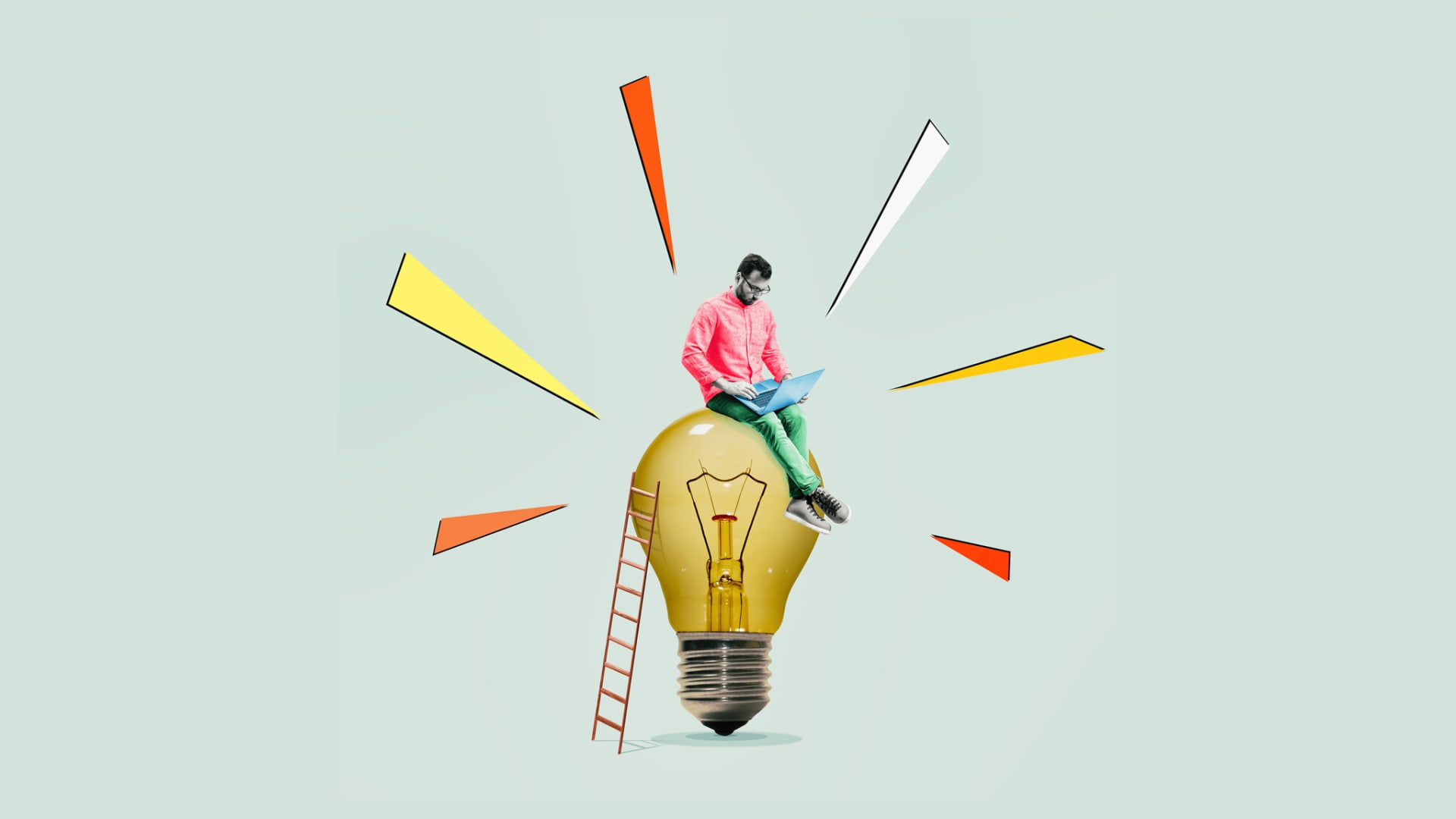 Looking at the world's top companies, some are innately purposeful while others become more purposeful daily.
This comes as no surprise, given the rising public scrutiny around climate, Covid, and socioeconomic justice. And expectations on business will only increase as crises compound -- and the business world accepts more responsibility for solving the many challenges it largely created.
More purpose noise? No. The urgency the world faces now necessitates a radical reengineering of business purpose -- a universal, collectivized purpose for business and all its stakeholders.
Our collectivized purpose is to collaboratively regenerate the natural and social systems on which all of our futures depend. In short, to Lead With We: The Business Revolution That Will Save Our Future​.
That's the title of a new book by Simon Mainwaring, founder and CEO of We First, a strategic consultancy that helps companies become movements by empowering their brands to lead with purpose.
So, gather your business stakeholders and collaboratively define the Lead With We purpose of your company using these three categories of questions, straight from the book:
Lead: Our Company Alone
Why was our company formed? Not how--why. What are the most timeless aspects of our origin story? How might they carry the brand's relevance into the future?
What does our brand stand for? Not crafty marketing speak. What do we value most highly?
What do we stand against--or what are we fighting for, trying to prevent, or attempting to lessen?
With: Our Company and Others
How do we meaningfully and measurably differentiate ourselves from the competition?
Where are we making the most difference? How and with what other stakeholders and communities do or can we best cooperate and collaborate to scale our impact?
What emotional attribute do we want people to associate with our company (joy, curiosity, honesty, etc.) and what issues (hunger, civil rights, climate, etc.)?
We: Our Company and the World
What specific needs does our company address? What meaningful problems does it solve--and are they authentic to our business?
How can we more effectively and collectively live our purpose each day?
What should our brand be known for in five, 10, 20 years?
Then, to activate and sustain our purpose, Mainwaring writes that we must continue to:
LEAD. Beyond traditional P&L metrics, we instead measure leadership, growth, and success by the "Breadth of our With" and the "Width of our We:" How much of the collective are we caring about, listening to, cooperating With, and ultimately serving?
WITH. What are the best practices for working With our own employees and supply chain partners? Are we building a truly "We"-based company bolstered by a unique and inspiring purpose applied across all departments, brands, LOBs, and regions, co-owned and co-created by everyone internally and used as a touchstone for all decisions and actions?
WE. We expand that collaboration externally by architecting and mobilizing stakeholder communities as brand movements to accelerate and scale impact in alignment with our purpose. We build and sustain engagement by acting as the celebrant, rather than celebrity, of stakeholders, inspiring them to advocate for the brand and its role in the world. We move from marketing to movement-making, from advertising to advocacy, from calls to action to calls to activism. Mainwaring stresses leading these societal conversations with all our partners, and continually expanding the scope of our impact by collaborating authentically and widely -- with one another, with industry consortiums, with governments and NGOs, with cross-sector alliances. Even, writes Mainwaring, "with our industry rivals in pre-competitive collaborations. And for all of us and the planet: The We."
Lead With We companies like Orbia, Home Depot, and IBM, not to mention countless ingenious startups, are daily discovering effective ways to engage their suppliers, employees, and customers in their unique expression of the collectivized purpose of business. Reinforcing it. Allowing people to constantly co-create it.
When fully realized, writes Mainwaring, "it's a self-efficacious, dynamic feedback loop that constantly delivers a 'return on purpose' for everyone and our future."
Dec 7, 2021