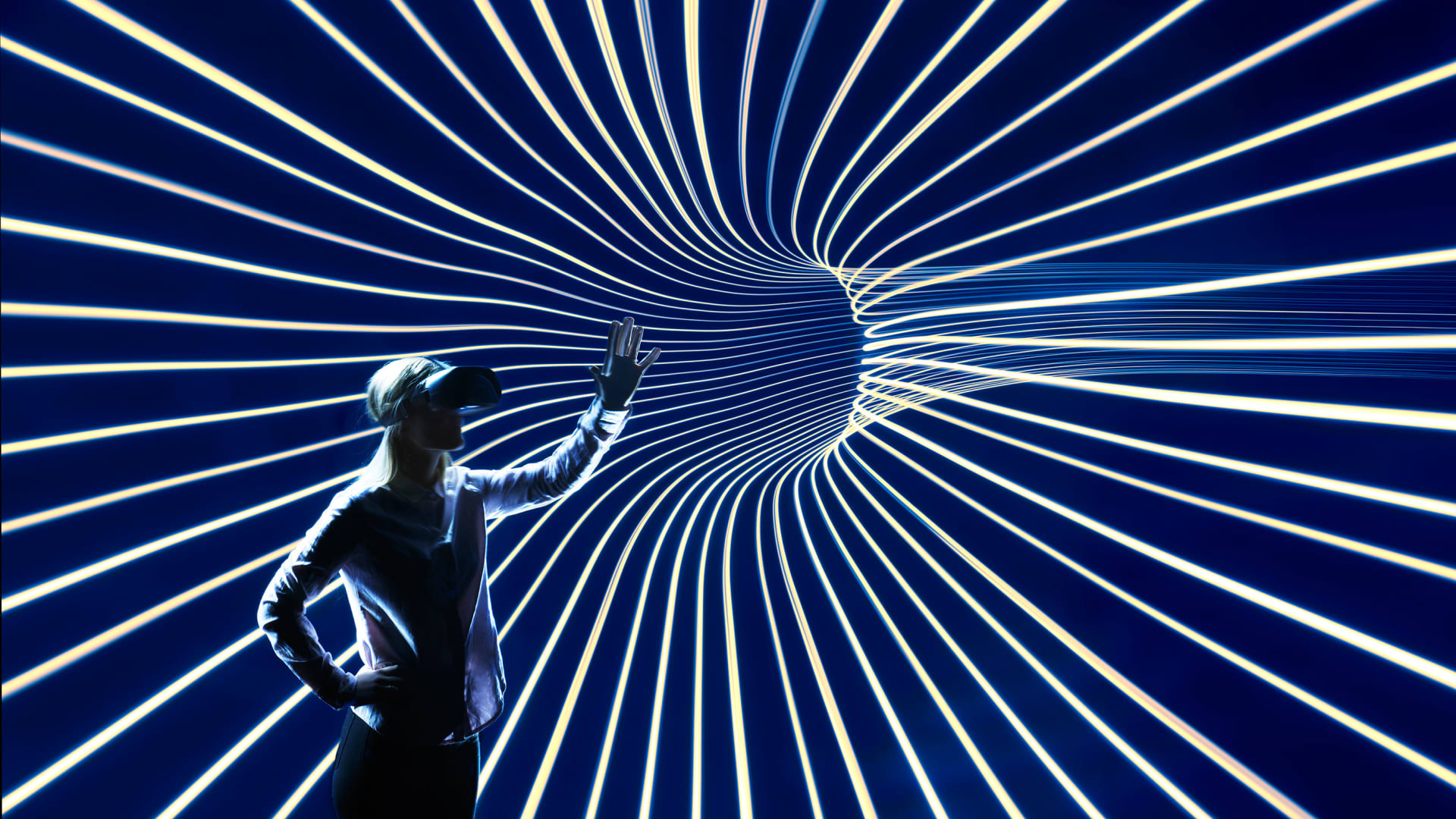 Training can account for a large share of the budget every year. It costs money to pay the trainers, provide the classroom space, and secure the online learning licenses. It also cuts into the working hours of your employees. Yet training and upskilling your talent are key to ensuring growth and innovation.
New technologies, methods, and learning environments have the potential to train employees faster, smarter, and more cost-effectively. However, until now they've been largely untested.
PwC, a global consulting firm, studied how new managers performed when trained on inclusive leadership in three different ways: in a traditional classroom setting, in an online course, or with virtual reality (VR).
Virtual reality most effective training
In the largest study of its kind, PwC found that virtual reality was more effective than classroom and e-learning training modalities at teaching soft-skills concepts. Virtual reality can also become more cost-effective when deployed at scale--which is especially relevant these days, when so many employees are working from home.
Perhaps most important, the report also revealed five key takeaways on how to develop the best training program for employees. "For training to have value, employees should be engaged with the content, comfortable with the training format, and confident in using what they learn once they're back on the job," says PwC's emerging tech leader Scott Likens.
1. Develop trainings that create an emotional response
Having an emotional connection to content can improve retention of information. This is true even in soft-skill training situations such as diversity and inclusion, leadership, and change management. In PwC's study, VR learners were 3.75 times more emotionally connected to the content than classroom learners. Likens says, "Because VR training is a completely immersive experience, employees feel as well as think as they go through the course."
Higher retention also means learners may require training less often.
2. Ensure trainings feel like a valuable investment
Employees should feel like their time was spent doing something valuable and enjoyable. If learners feel that a training was effective, it can help build employee satisfaction and lead to better employee retention. Likens adds, "Training should make employees feel more skilled and confident in using what they learn on the job. Employers should aim to maximize the time spent with training by using emerging technology like VR to do in 30 minutes what used to take two hours in the classroom."
3. Get rid of distractions during trainings
In PwC's study, employees trained with virtual reality were up to four times more focused than e-learners. Since multitasking can result in lower comprehension and retention, it's important you remove as many distractions as possible from employees' learning environment. Likens emphasizes, "You need to be fully engaged with the learning environment so you're focused on that, rather than checking your email."
4. Create a safe space for employees to practice new skills
It's important to give people the opportunity to repeat a task once it's learned. Practice builds confidence--improving quality and helping to reduce mistakes. It can sometimes be challenging to receive immediate feedback, but PwC learned that using virtual reality can help encourage more confidence in skills because it gives them that safe space to learn and improve. Likens adds, "Employees may feel awkward when they don't learn a new skill quickly. It's important trainees can practice their skills and express themselves without fear of judgment."
5. Build a blended learning curriculum
Finally, while PwC found virtual reality does hold many advantages over other types of training, it's best to create a training curriculum with multiple types of learning.
"While virtual reality will not replace classroom or online training, it should be an essential part of a company's learning program," Likens says. "An ideal training program will encompass classroom, online, and VR courses, depending on the type of training, the content, and the budget. For example, VR training is estimated to be more cost-effective at scale than classroom or e-learning--achieving cost parity with classroom learning at 375 learners."
Whether you're looking to devise your own training curriculum or improve the one you have in place, consider whether it aligns with these five key traits. Better training will lead to stronger employees and continue driving your business along the path of innovation.
Jul 22, 2020