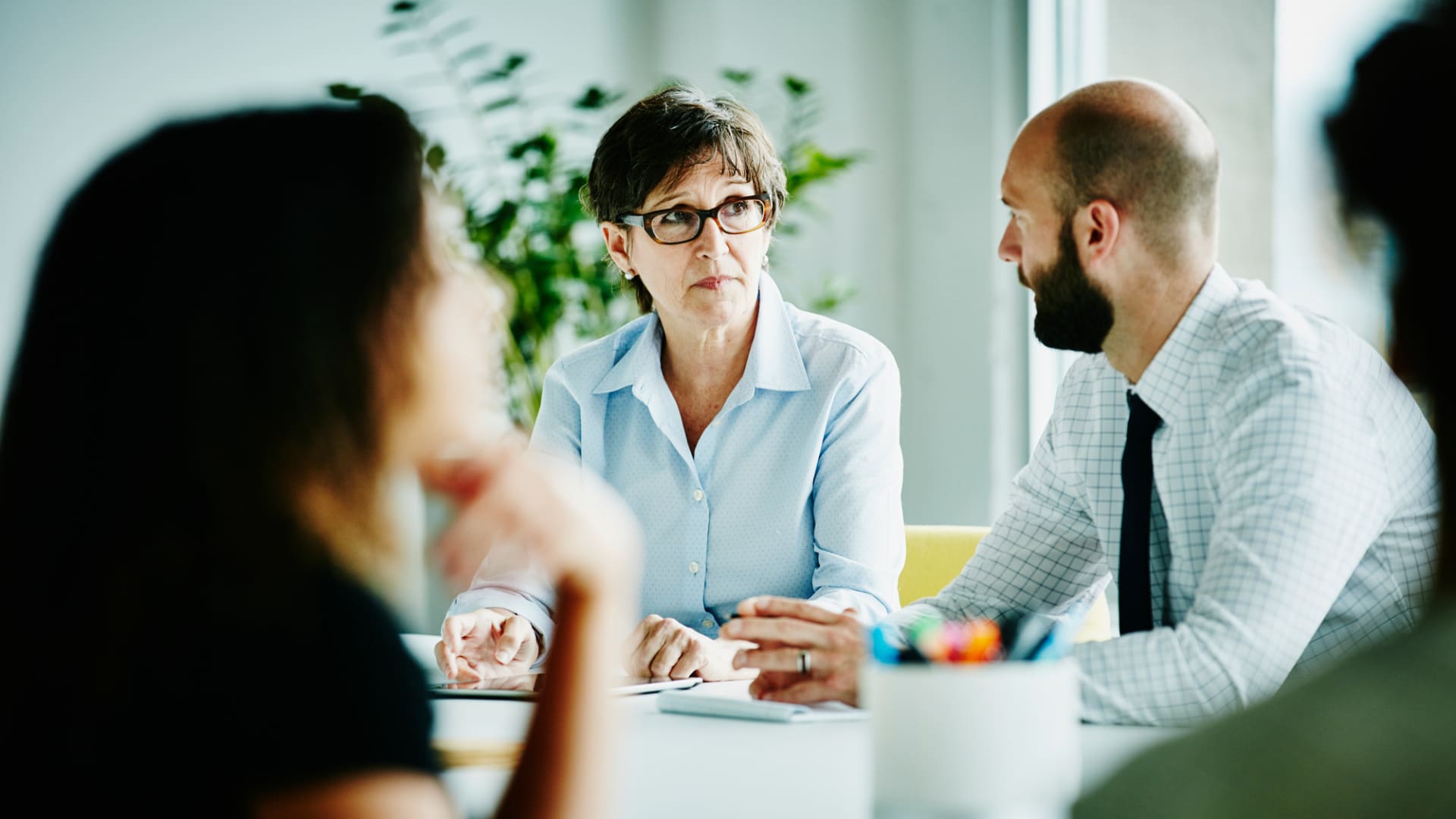 "Employee experience" is a nebulous phrase. It has become a buzzword, with companies claiming that their employee experience is better than the next.
Turns out, HR professionals and employees don't actually agree on what it means. They share such differing experiences at work that it may impact company culture.
The survey polled 1,000 full-time employees ages 18-64 at large enterprise companies in the U.S. and U.K. Here are four indications that HR and employees are not the same page.
HR believes employees are happier than they are.
Here's a startling stat: Only 17 percent of employees give their company an exceptional rating for employee experience. What's more, employees are twice as likely to rate their company poorly compared to those on the HR team, suggesting a considerable disconnect in perceived employee experience versus reality.
"Companies must address the unmet expectations felt by their employees, and that starts with awareness and curiosity from HR," says Euclides J. Marin, head of solution engineering at Nakisa. "HR professionals must find a way to obtain honest feedback from their employees about what changes need to be made internally to satisfy employees and provide an exceptional experience. A great way to do this is to collect and track employee sentiment and feedback."
HR feels more pressure than general employees to hide their true selves.
In recent months, diversity and inclusion (D+I) has become an even more important topic of conversation for businesses. Almost everyone agrees that D+I is an important part of what makes a good employee experience.
The problem is, one in four employees do not feel comfortable bringing their authentic selves to work, fearing if colleagues knew certain truths about them, such as their political beliefs, it could harm their career growth. The concern is greater among HR, with 44 percent who say they feel the need to keep their personal beliefs private.
"There's a different kind of pressure on HR than general employees to be neutral," says Jacky Cohen, VP of people and culture at Topia. "If almost half of HR feel they can't be their true selves at work, that will trickle down to employees. With all that has happened in 2020, my hope is that we'll see a shift in HR professionals finding that balance of authenticity and objectivity."
Employees say they are spending more time on HR-related tasks than they should have to.
Fifty-eight percent of employees are spending more time on HR-related tasks than they feel is necessary, and on average they say they are speaking over half an hour longer than necessary. That's 40 million hours per month that employees waste on HR tasks, with an estimated $8.15 billion loss in productivity across large companies in the U.S. and U.K.
HR overestimates how important office perks are to employees.
A quarter of HR professionals defined employee experience as an "amazing office space with great perks, like free food and game rooms" compared to only 16 percent of general employees.
In fact, this attribute falls dead last in terms of making the employee experience exceptional. Instead, employees say the No. 1 definition of a great employee experience is being empowered and trusted to do their job with little supervision (63 percent). This is not clear to HR, with only 50 percent believing this to be true.
"There's so much that goes into a great employee experience--most notably trust--and employees aren't getting it from their employers," says Deb Muller, CEO of HR Acuity. "Employee experience isn't about free food or parties. Employees are craving genuine workplace relationships where they feel safe, valued, and their manager has faith in their ability to get the job done."
Many organizations are not meeting the expectations of employees, putting them at risk of losing their most talented team members. The deficit means employers must focus on delivering a better employee experience--and that starts with honest conversations between HR and the greater team.
Jul 21, 2020