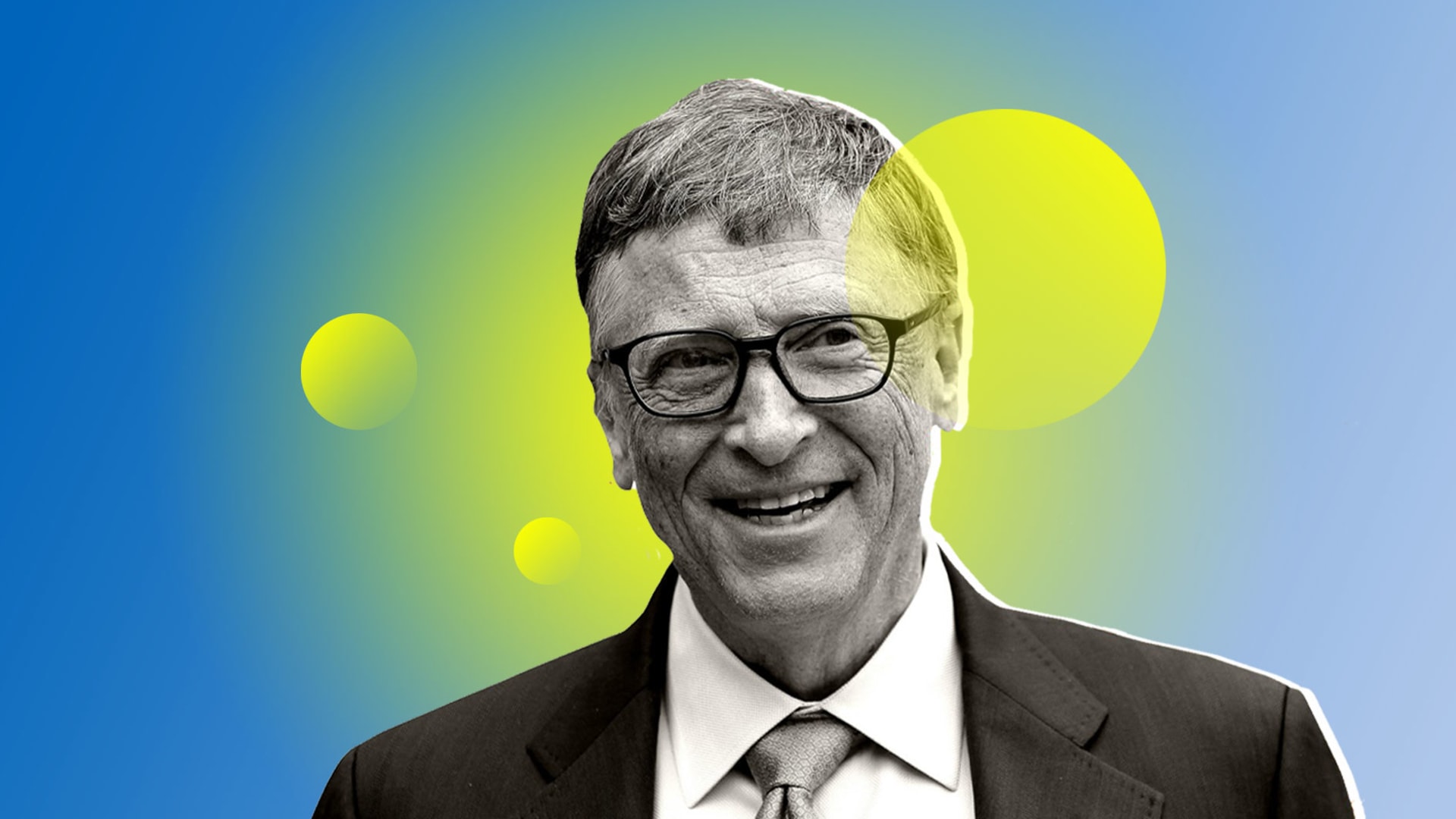 We are beginning to see the long-term effects of the stay-at-home economy and social isolation brought on by the pandemic. We are overloaded, overextended, and overstressed as we juggle workload demands with the demands of those that matter most -- our families.
At its current trajectory of stress and anxiety, the workplace isn't sustainable for people to flourish and companies to thrive. A new breed of leaders will be required moving forward.
Over two decades ago, Bill Gates made a remark that hinted at the future of leadership during uncertain times. The co-founder of the Bill & Melinda Gates Foundation said:
As we look ahead into the next century, leaders will be those who empower others.
Empower others
To Gates's point, great leaders have always separated themselves from the pack -- whether in a remote or office setting -- by empowering other human beings and setting them up for success. Those two words -- empower others -- can have multiple connotations. But in the year 2021, they have a clear purpose: to put mental health and employee well-being at the forefront of the employee experience.
Here are six ways to drastically improve your leadership capacity by empowering the people around you:
1. Put your employees first
This should weigh heaviest as you evolve to the role of an empowering leader. Right now, it should be a leadership imperative to proactively respond daily to the challenges facing employees. It means being mindful of the mental health needs of team members and their families as potential ill health, vaccination hesitancy, social and economic hardships, and other uncertainties of life weigh on people in unique ways. This emphasis on "putting people first" is illustrated in the points below.
2. Support the life experience of employees
Being "always on" has forced our brains to adapt to overwork, as if on autopilot. When employees' anxieties increase because of work pressure, many regularly sacrifice their personal life to complete their work.
Since the pandemic has opened up windows into our employees' personal lives and daily struggles, empowering leaders are responding by managing and supporting the life experience of their employees.
According to Gartner's 2020 ReimagineHR Employee Survey, as reported by Brian Kropp, chief of research for the Gartner HR practice, this type of management support saw a "23 percent increase in the number of employees reporting better mental health and a 17 percent increase in the number of employees reporting better physical health."
Kropp adds, "There is also a real benefit to employers, who see a 21 percent increase in the number of high performers compared with organizations that don't provide the same degree of support to their employees."
3. Reduce meeting overload
According to research by Harvard Business School, the pandemic drove a 13 percent increase in remote meetings and extended the average workday by 8.2 percent. Meeting overload on Zoom is a sure way to drain employees and lead to burnout.
To combat the trend of overworking, experts recommend gauging the number of meetings employees have each week and determining if any can be eliminated. Also, create shorter weekly check-ins and larger biweekly catch-up meetings to mitigate meeting burnout.
4. Empower working parents
Parents, especially, haven't fared well during the pandemic. In one study, 47 percent of parents say they're working more hours each week on average than they were pre-pandemic. Fewer than one in five parents say they're actually working fewer hours since the pandemic began. Women, in particular, were more likely to say that the support they've received from management is poor.
5. Fight loneliness
The pandemic also brought with it increased loneliness. In a recent study, 36 percent of respondents reported feeling lonely "frequently" or "almost all the time or all the time" in the prior four weeks, compared with 25 percent who experienced the same issues in the two months prior to the pandemic.
To reduce loneliness in the often isolated remote world, empowering leaders should promote as much collaboration and face time as possible with teammates to combat isolation (not to be confused with increasing meeting overload!).
Too often, remote workers are left out of the loop because they're not physically present. But just like traditional, in-office employees, remote workers want clear expectations for the job and access to information. The key is to make them feel valued, not forgotten, by assigning more responsibility that gives them purpose and adds meaning to their work and career development.
6. Encourage mental health days
A big step in helping employees manage the overwhelming stress they're faced with is to offer days off to tend to their mental health. Leaders must set the example first by actively taking a mental health day to show employees it's OK to do the same, which leads to reducing overwork.
According to Dr. Natalie Baumgartner, chief workforce scientist at Achievers, "When employees see leaders and managers take days off specifically for a mental health break, it provides a form of unspoken permission for employees to do the same without fear of repercussions."
May 4, 2021