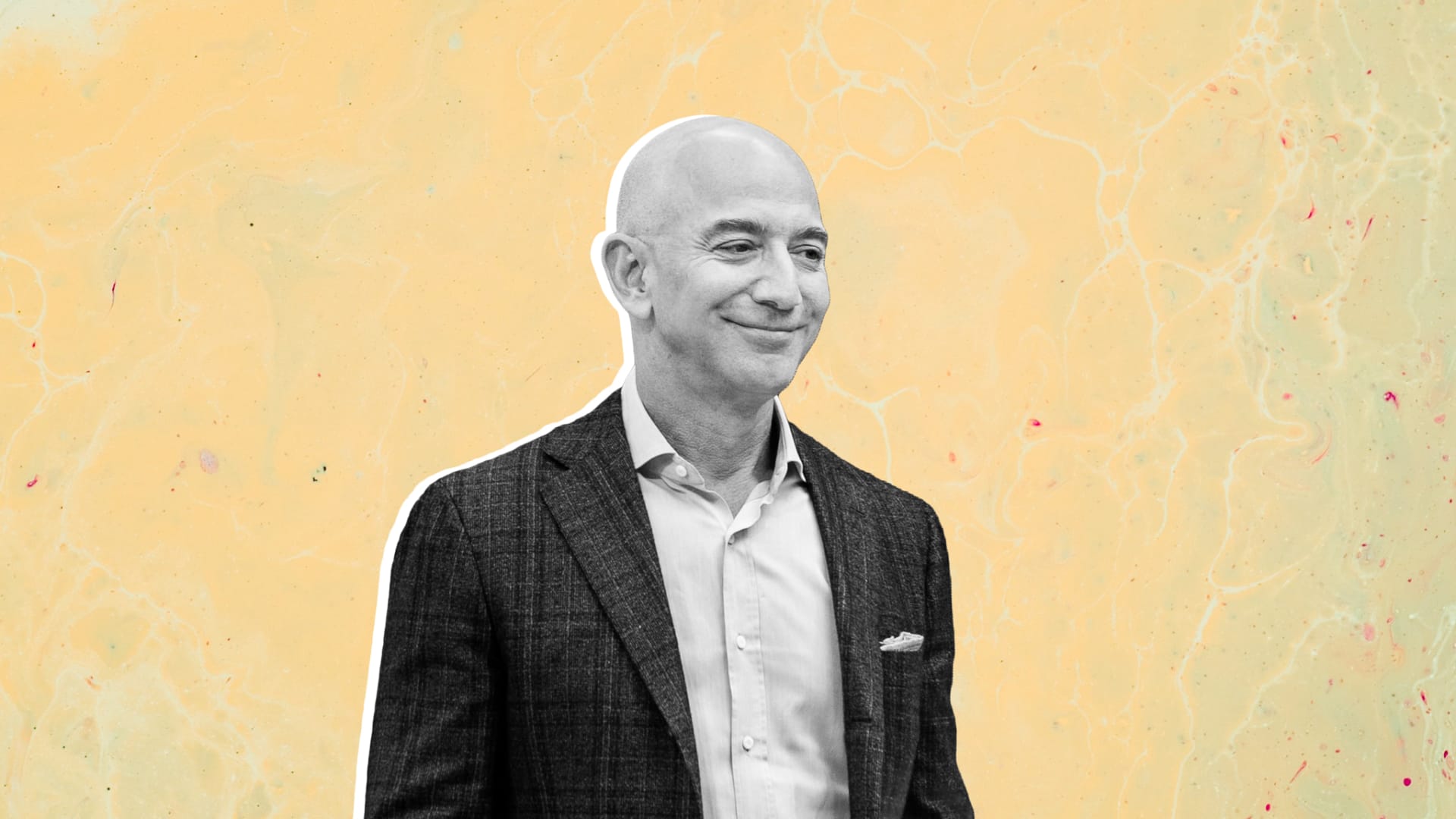 Jeff Bezos, the world's first centi-billionaire is well known for being driven and ruthlessly competitive in achieving his goals, but he is not dogmatic about his methods.
Bezos actually warns against fixating on a singular approach to realizing your dreams. While the founder and CEO of Amazon is undoubtedly blessed with some big ideas, it's his flexible and methodical approach to challenges and opportunities that makes things happen.
An infographic from Resume.io has gathered some insightful advice from Bezos and other leading founders and entrepreneurs, to offer some useful tips and inspiration. Bezos suggests that:
"If you're not flexible, you'll pound your head against the wall and you won't see a different solution to a problem you're trying to solve."
Don't fixate on a single strategy
A flexible approach means that you respond to changing circumstances and adjust your strategy according to the new skills and knowledge that you acquire along the way. This means being able to reflect on what does and doesn't work, and being willing to change tack and try different approaches.
That doesn't mean you have to sacrifice your long-term goals. Quite the opposite, in fact. As Bezos says: "We are stubborn on vision. We are flexible on details."
A clear example of this is Amazon's third-party seller business, which took three attempts to get off the ground and now accounts for more sales than the company's first-party retail business. Bezos knew that he needed to adjust his strategy to make things work so well, but didn't give up on his overall plan.
Be flexible and methodical
The key to your success is to figure out what your priorities are but to be practical and pragmatic about how you pursue your goals.
Much of Bezos's career success has involved a process of trial-and-error and a realistic appraisal of possibilities and probabilities. The journey of Amazon was not mapped out from the start.
When Bezos saw the retail opportunity presented by the internet, he didn't have a fixed idea of what to sell online. He set out methodically to identify the most viable product out of the 20 top mail-order businesses, and that's how he landed on the book trade.
He continued to identify opportunities to develop the business and add features to the Amazon site. Being flexible and responsive to advances in tech and consumer trends is a major factor in Amazon's growth and prosperity.
It's all part of your plan
Being flexible doesn't mean you are flaky or inconsistent. You can -- and should -- still have a plan of action. But pretending that a plan is perfect and infallible is a mistake.
It makes much more sense to look at various strategic options so you can view setbacks as part of your learning curve, rather than singular and decisive fails. When you have identified an opportunity or challenge that you want to take on, you need to:
Define the problem. Make sure you understand the context of the situation, and get to the bottom of what needs to be achieved.
Gather ideas. Find as many solutions and possible methods that might achieve your goal.
Prioritize one solution. Choose a viable option and draft a plan of action.
Try again (if necessary). If your solution doesn't work, go back to your list and try another.
This flexible approach will help you to feel more positive about setbacks, and help you to focus on more important goals and targets. The details will iron themselves out eventually, and your skills and knowledge will thrive as your business progresses.
Dec 3, 2020