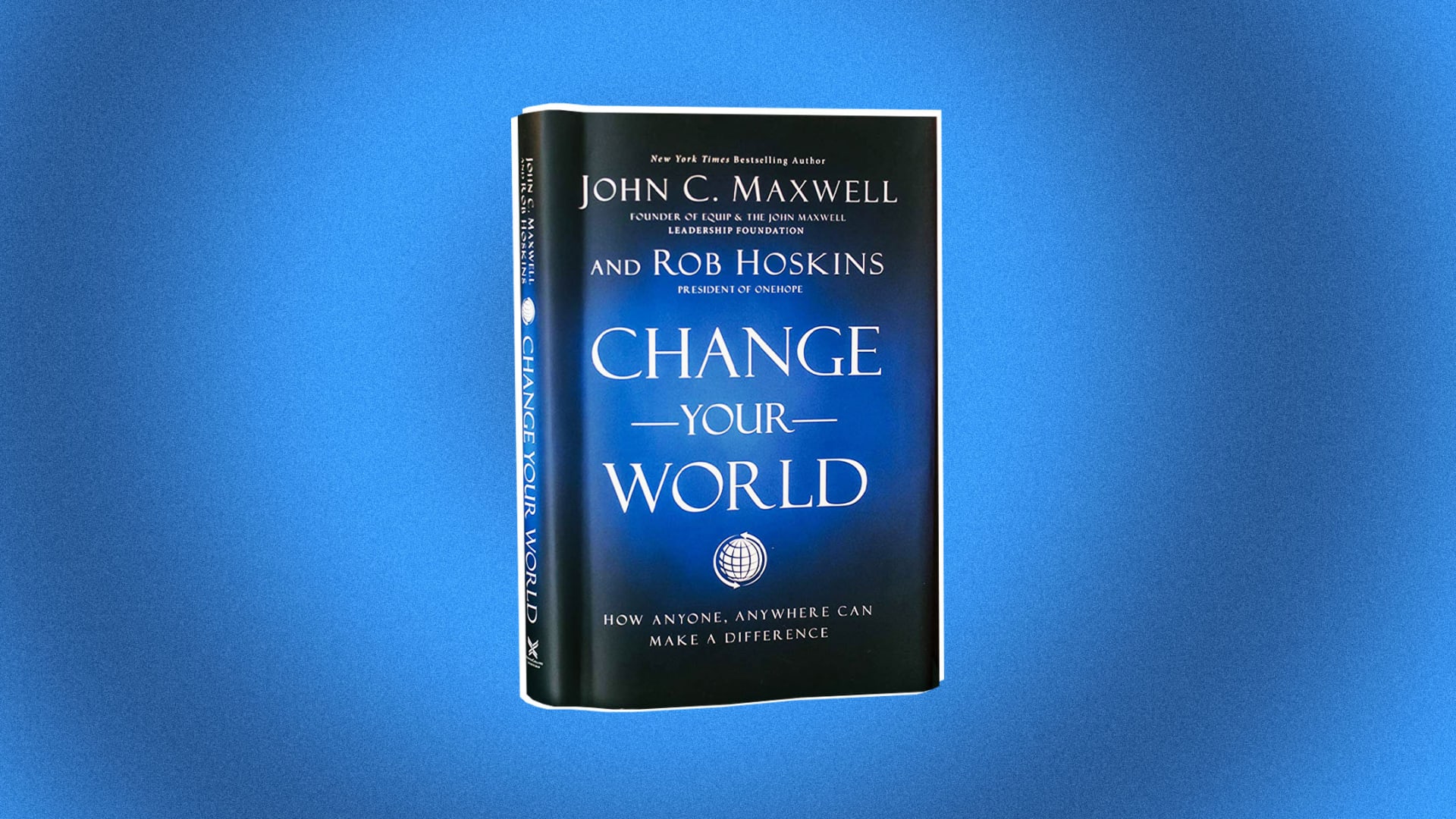 Last month, I had the privilege of being invited to a live recording of Coffee With Kelly, hosted by leadership consultant and keynote speaker Kelly Merbler. Her virtual tribe of over 400 "Inspirational Baristas" from around the world gathers weekly over Zoom to encourage and celebrate one another.
This particular gathering was far from ordinary. Merbler brought in her personal mentor, the legendary leadership expert Dr. John C. Maxwell, author of more than 86 books, including his latest, Change Your World. In 2014, Inc. magazine named Maxwell the No. 1 leadership expert in the world.
"I will never forget that feeling I had inside when I opened the studio doors that morning," shared Merbler. "I thought to myself, 'How did I even get here?'"
How she got there was both bold and pure serendipity. As Merbler shared with me, in 2014 she needed a mentor to help her be a better leader. She thought to herself, "Go big or go home," and reached out to Maxwell in a letter. "I didn't expect to hear anything back, but three days later my phone rang and John was on the other end inviting me to lunch," said Merbler.
Seven years later, Merbler sat face-to-face with Maxwell under the lights in his production studio. She said, "Ever since the day we first met over a private lunch, I have wanted another chance to sit down with John in a one-on-one format to share with him how he has impacted my life since that initial meeting. Finally, that day had arrived."
Their conversation ranged from talking about his most famous quote, "Everything rises and falls on leadership," to sharing why he was so passionate about his latest book, Change Your World.
In gratitude for the profound impact Maxwell's influence has had on Merbler's life, she later shared three powerful lessons she wanted to pass along to my Inc. readers on their own journeys toward success:
1. Start small
Begin with what you have; do not wait for what you do not have. As Merbler recalls, "When Coffee With Kelly was born last year, I had six attendees show up, including myself. Of course, I would have liked to have 100 there to start, but I needed to build momentum. I could have easily held back and marketed the event for weeks to build a following. Instead, I kept showing up and adding value to people twice a week and they kept inviting more people." That's a testament to what Maxwell has preached about how "consistency compounds." When you start small and are consistent in adding value to people, it can expand in return. "The vision expands as we move -- not as we think," Maxwell shared with Merbler. Coffee With Kelly is now up to 400 globally. And she's just beginning.
2. Develop your strengths
Extraordinarily successful people find their strengths and commit to developing their potential in that sweet spot within their life. Go with your greatest assets; don't waste your time focusing on developing your weaknesses.
3. Address your blind spots
It is impossible to reach our potential with only self-help. We need other perspectives to help us see our blind spots. We need other people to come around us to help us become aware of those blind spots. It begins with self-help, but it does not end there.
Merbler brings it home with one final thought that Maxwell shared with her seven years ago: "Once you have tasted significance, you will never need success again."
Let that sink in for a moment.
Jun 15, 2021