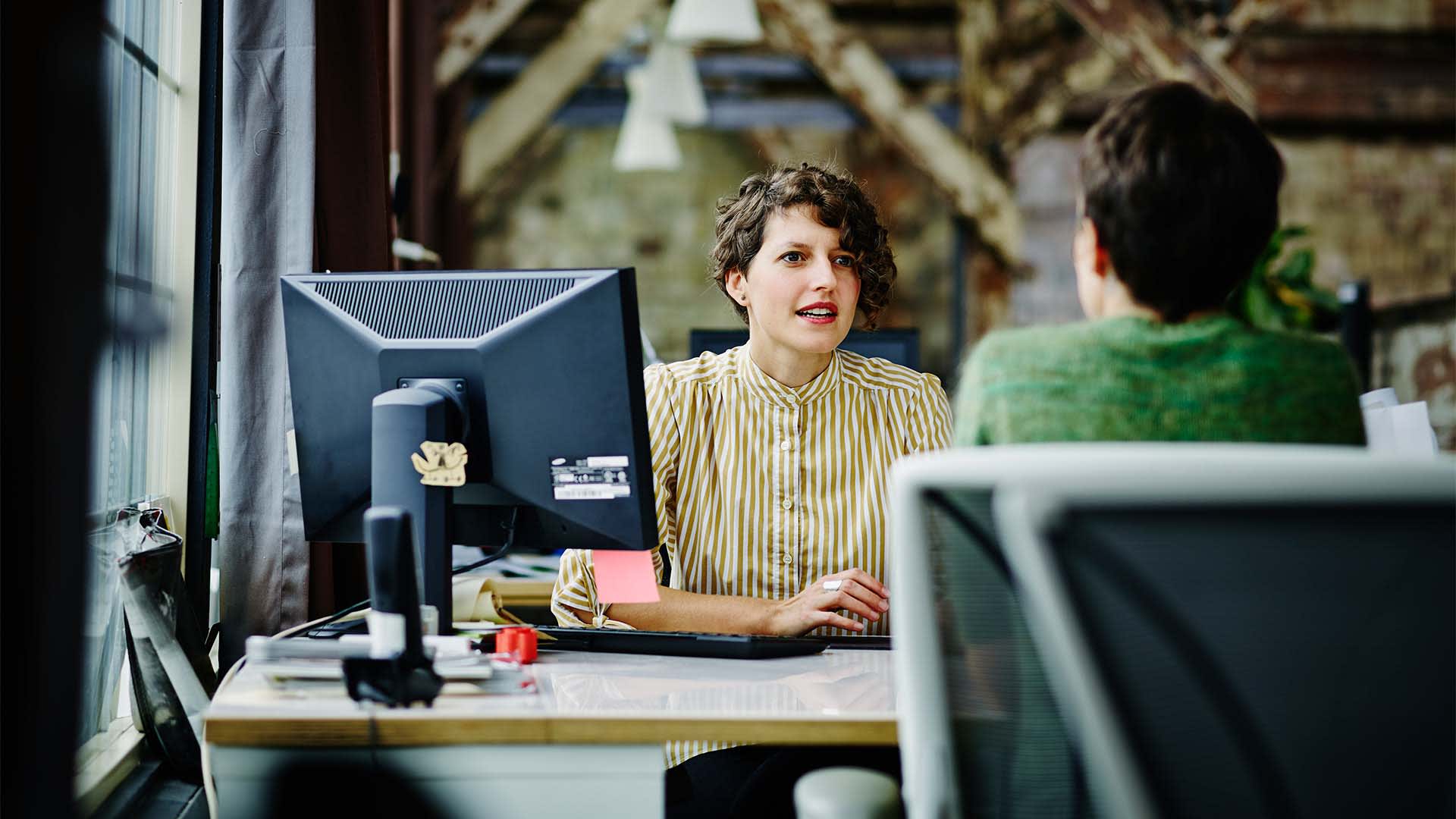 As the Great Resignation churns ahead and more companies return to work in person, employers are still seeing considerable turnover and employees are feeling the stress.
Recent data from JobSage uncovered that more than a quarter (28 percent) of Americans have left a job in the past two years because of the impact it had on their mental health. That same study found more than a third (37 percent) of employees want more discussion around mental health in the workplace.
In addition to the importance of mental health from a retention standpoint, it also impacts businesses' bottom lines, with research from Mind Share Partners finding that 61 percent of employees said their mental health impacts their productivity, and 37 percent adding that the environment at their workplace contributes to this feeling.
With May being Mental Health Awareness Month, it's another reminder for companies to recognize and discuss the role that leaders play in creating a workplace environment that supports mental health and provides safety for their employees.
But what does it take for companies and leaders to create an environment that feels psychologically safe? Let's explore three starting points for leaders to consider.
Make empathy a critical factor in your leadership style
To create an environment where employees feel safe in the workplace, a clear level of empathy from leadership is crucial. There are a variety of ways to show employees this empathy, but a good first step is to show you value and understand their differences.
"Leading with empathy requires people to abandon assumptions and their own bias, ask questions, and truly listen to the answers," said Jess Green, SVP of customer success at Lever, a talent acquisition suite. "It is critical to acknowledge that each employee has their own background, which affects what and how they are impacted at different times. Committing to listening allows leaders to better understand the root of the human challenges and develop the right support systems for a company, team, and individual."
According to research from Catalyst, 70 percent of employees with empathetic leaders feel their individual life circumstances are respected and valued by their companies. But how do you get there? Green says that listening is key -- and with the speed of evolution in the world and workplace, organizations that do not prioritize listening will lose.
Create connection and acceptance from the top down
Psychological safety in the workplace doesn't stop at empathy coming from leadership; it also requires vulnerability. There needs to be another level of trust and comfort that is often hard to come by in the workplace and emerges from a deeper connection between leadership and employees.
According to Yong Kim, CEO at online temporary staffing platform Wonolo, everyone has a different comfort level, and for many opening up and being vulnerable at work can be really challenging. For so long, many employees have been taught to keep their emotions buttoned up at work, so this level of openness can't start with them -- it must start with leaders.
"Everyone has a different comfort level, and it's critical for leaders to exemplify this vulnerability from the top," said Kim. "By acknowledging their own emotions, leaders can open up the rest of the team to the tone of the company, build trust, and let it trickle down throughout the organization. If you want your employees to feel comfortable expressing their own emotions, you have to provide a safe space that shows you'll support them expressing them as well."
Provide leadership and management training
While some managers may have an innate ability to create an environment that feels psychologically safe, managing employees is still a challenging skill, especially while navigating our current world.
Providing training for leaders and managers to help employees deal with burnout or a return to work, as well as building a safe space for transparent discussion, is key. According to research from McKinsey, employees who say their company invests in leadership development are 64 percent more likely to rate senior leaders as more inclusive.
The Catalyst report also found that 47 percent of employees with highly empathetic managers report being more innovative at work, compared with 13 percent of employees with less empathetic managers. Furthermore, 67 percent of employees with highly empathetic managers report feeling more engaged (compared with 24 percent of those with less empathetic managers), making this training a critical component to retention and productivity as well.
As employers and employees continue to adjust to our new world of work, leaders who hope to increase retention and create a happier workforce would benefit from prioritizing the psychological safety of their employees.
May 10, 2022