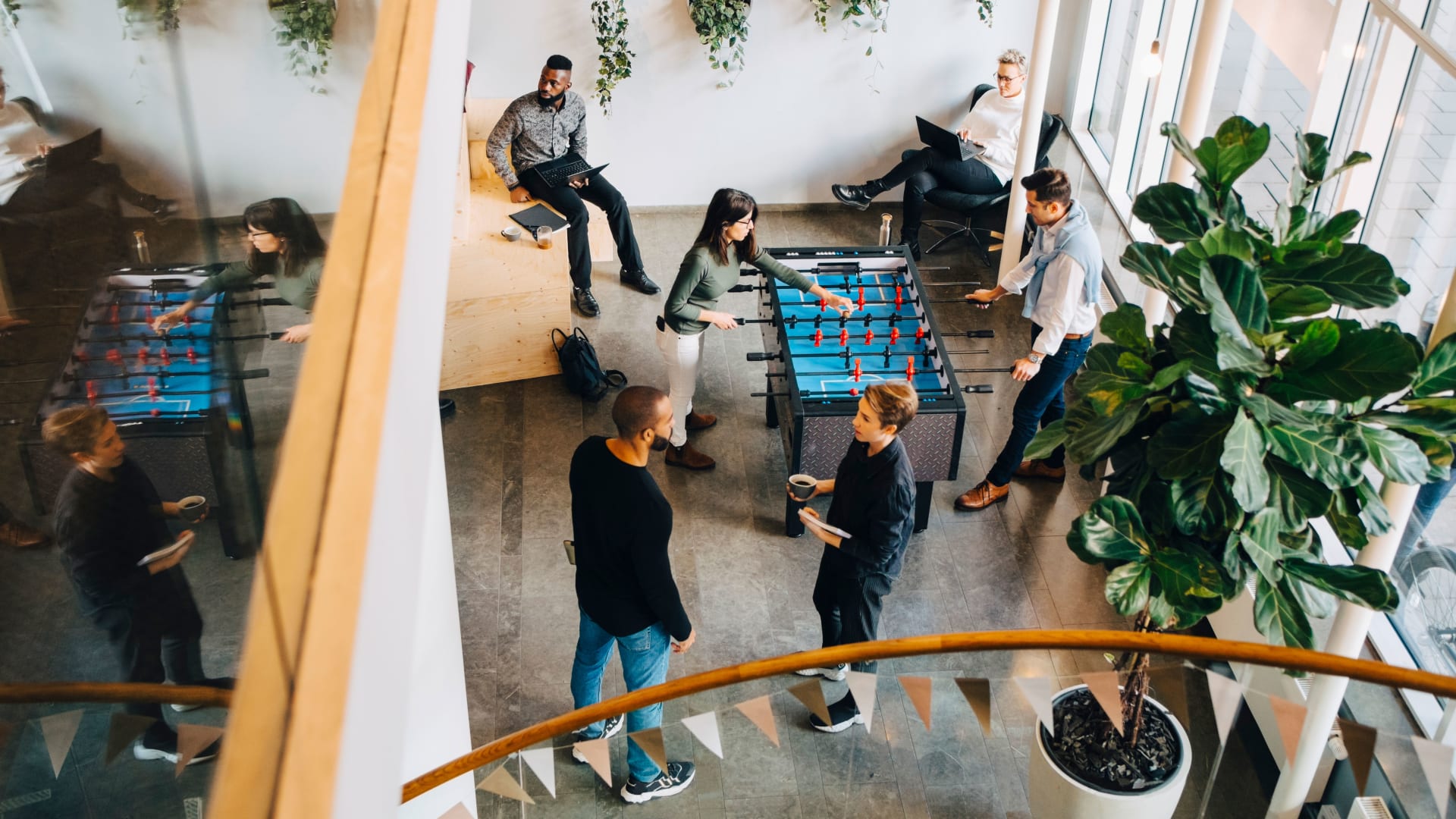 The pandemic underscored the need for businesses to invest in their people. In November 2021 alone, a record 4.5 million Americans quit their jobs and current conditions suggest that resignations will likely continue.
This year is bound to bring additional changes--and with them, additional opportunities for businesses to implement employee-first strategies.
LinkedIn offers unique insight into workplace evolution and what they're calling the Great Reshuffle, the largest talent migration in the history of work. In a video post, LinkedIn CEO Ryan Roslansky calls the Great Reshuffle "an opportunity for both individuals and organizations to create new frameworks, new workplace norms that will lead to even greater effectiveness and fulfillment. ... It could change the fundamentals of not just how we work, but why we work."
Against that backdrop, LinkedIn leaders share how to navigate a workforce that will continue to question where, how, and why they work--in 2022 and beyond.
Engage with talent early in the hiring process--and beyond
Career decisions don't happen overnight. Candidates engage with their future employers multiple times during the hiring process.
"U.S. talent on LinkedIn engages with prospective employers nearly six months before their start date and 30 times along their hiring journey, offering businesses a long runway to communicate their values," says Penry Price, VP of marketing solutions at LinkedIn. "Establishing frequent connections is more important than ever, as companies race to hire and retain talent."
Price adds that businesses should tap into the next generation of talent.
"Gen Z is on the rise and it's time to take note," Price added. "In three years, the first digitally native generation will represent 27 percent of the workforce, fueling the race for employers to reach, engage, retain, and harness the purchase power of this generation to shape the future of business."
Invest in employee retention and internal mobility
With employee turnover at record highs, leaders need rock-solid retention strategies.
"You can't push your organization forward with a revolving door of talent," says LinkedIn VP of global sales solutions Alyssa Merwin. "Leaders need to invest in what their employees actually want--whether that's greater flexibility, clearer growth paths, more robust training, better benefits, or opportunities to take on new responsibilities. It's critical as leaders today to think about how employees will grow, learn, and earn with your organization, and how you need to evolve to provide fulfilling experiences and opportunities in today's market."
One of the most effective ways to improve retention, LinkedIn found, is to leverage existing talent.
Empower employees to develop critical skills
LinkedIn acknowledges that skills are evolving at an accelerated pace, and leaders need to invest in training and development tools to support employees' additional responsibilities and the changing demands of their roles.
LinkedIn data shows that from 2015 to 2021, skills for the same job changed by about 25 percent. "At this pace, by 2025 we expect members' skills will have changed by about 40 percent -- and that between 2021 and 2025, members may need to learn three more new skills, on average, to keep pace with the changing nature of skills required for their jobs," says Dan Shapero, LinkedIn's COO.
Workplace evolution is constant, and 2022 will surely bring significant changes to how we conduct business. Leaders should increase their connection points along the hiring process and double down on talent development while offering employees the tools they need to succeed in 2022 and beyond.
Mar 3, 2022