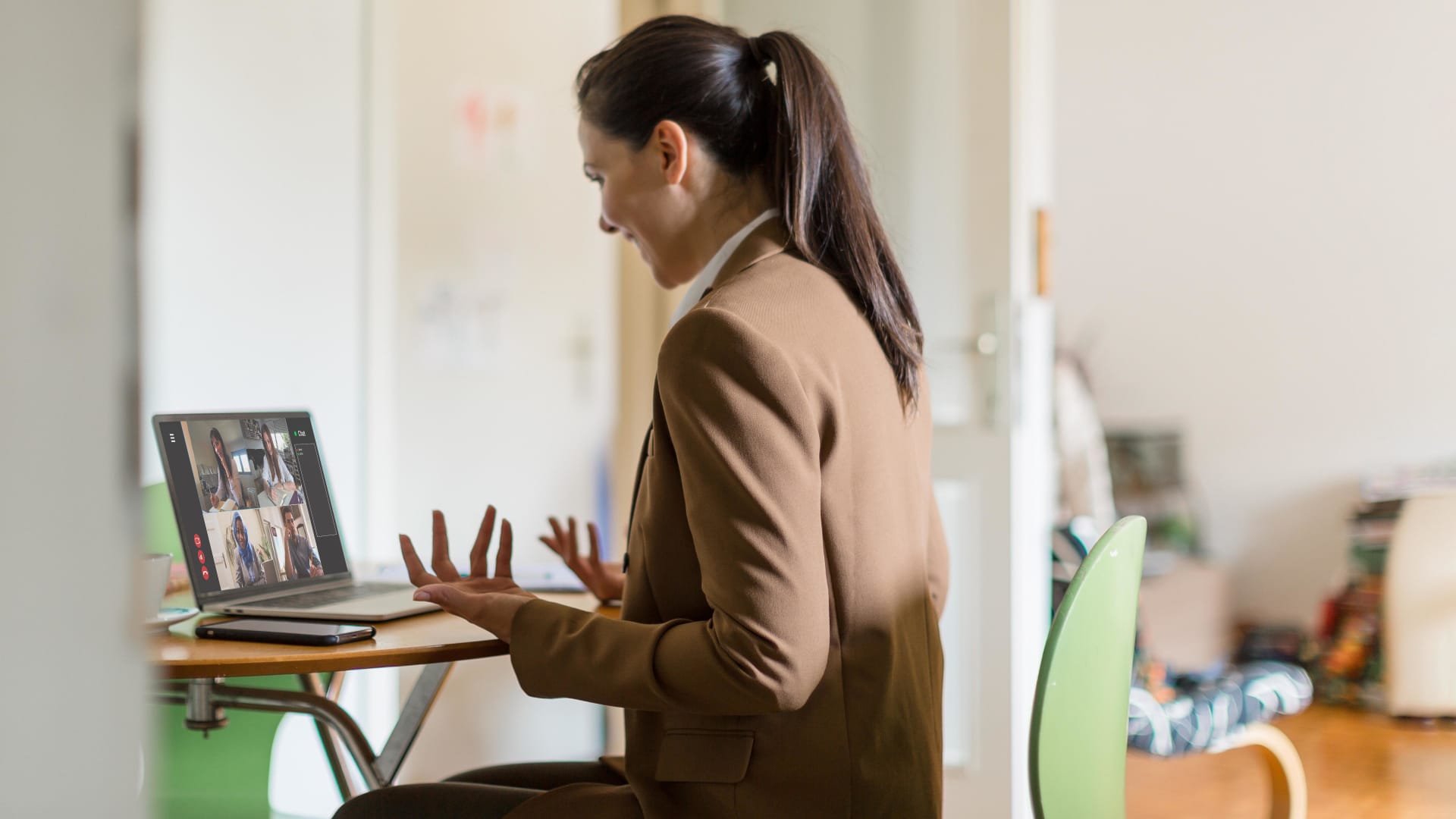 With a year full of working from home, lockdown mandates, and a revised definition of "essential workers" behind us, it's as good a time as any to reflect on what we've learned this past year and where we see it all going.
Monster Worldwide undertook that task with its global Future of Work survey and a series of recent polls and found that, although the hiring outlook for 2021 is bright -- 82 percent of recruiters plan to hire -- there are still some struggles ahead, including work-from-home productivity, the impact of a year of isolation on workers' mental health and well-being, and workplace safety.
Monster CEO Scott Gutz sees a shift away from a fully remote workforce and the gradual return to the office coming soon for some industries. "I predict that, despite virtual and flexible work options continuing to work for some sectors, we will see an increase to some approach to an in-person work environment, especially as the vaccines become more available." This will be welcome news to many workers struggling with the shift from working where they live to living where they work.
Monster's research shows three areas that employers need to focus on this year to help their employees transition to the next normal.
1. Remote work productivity
The most obvious change that will remain with us for the foreseeable future is remote work. According to Monster's survey, remote flexibility was the most frequent policy change employers made this past year, followed by flexible work schedules and adapting health and safety protocols. That's not surprising, considering that their polling early in the pandemic showed that a clear majority (72 percent) of employers felt that work from home could be successful.
Early in the pandemic, workers embraced the new work-from-home flexibility, even though many had never done it before and didn't have any guidance from their employers. However, as early as May, a shift occurred, and more workers felt that their productivity declined due to a lack of a routine and an office environment.
Despite the eagerness to embrace working from home, Monster's research found that nearly 80 percent of remote workers felt stress and anxiety affected their job productivity.
Burnout was one of the main concerns, with 34 percent saying they felt burnout due to working from home last May, and a whopping 70 percent feeling this way by July.
Even more recent polling revealed that while 77 percent say they feel equally productive at home compared to in-person work settings, half of the respondents said that stress and anxiety are impacting their productivity.
Many people even started to feel a loss of control and their identity. Work-life balance was suffering, as more and more people blurred the lines between work and personal time. They were hitting the wall, and the early stages of a looming mental health crisis were starting to develop.
2. Employee well-being
Beyond job performance, Monster's global report also illustrates that the shift to remote work, increased workloads, and the stress of health concerns all significantly impacted workers' mental well-being. In fact, 46 percent of global respondents reported that they had job-related anxiety and/or depression in the last year, and a quarter (25 percent) are struggling with maintaining their mental health.
The long-term impact of a year of social isolation is starting to show: 11 percent of respondents are experiencing loneliness. Recent research from Harvard University illustrates that this is becoming more prevalent in students and young adults, which has looming implications for the workforce's newest entrants.
Anxiety and stress at this level are likely a product of other facets of "normal" life that have fallen by the wayside (personal interactions with friends and family, reduced physical activity, lack of access to cultural and social resources). Increased pressure and responsibilities for working parents are taking a toll on most workers -- the majority of working parents don't feel that their employers are supporting them enough during the pandemic.
"The role that employers can play in the health and well-being of their employees cannot be overstated. It doesn't require a complete reimagining of your benefits program. Instead, it can consist of supportive measures that have a big impact, such as offering self-care days, shorter meetings to encourage breaks, more frequent check-ins with employees, and helping employees balance work and family time," suggests Claire Barnes, head of human capital at Monster.
3. Safe and clean workplaces
Despite the mental health impacts of remote work and isolation, throughout the past year, there's been a hesitancy for many people to return to work. Those fortunate enough to have the flexibility to work from home were not in a hurry to get back to a workplace that wasn't safe. Last summer, Monster research showed that only 28 percent of candidates were eager to return to work.
And as far back as last May, an overwhelming majority of employers (85.5 percent) anticipated leveraging video conferencing for critical meetings instead of conducting in-person meetings, even after offices reopen.
If virtual meetings continue after the pandemic subsides, will Zoom etiquette and proficiency become a factor not only in job interviews but in overall job performance reviews? The days of conducting calls in your sweats may be coming to an end.
With the slow return to work, an increase in hygiene theater -- a very public display of health protocols and cleaning procedures -- as witnessed in the airline and hospitality industries, will become the first step in making workers feel safe.
And with multiple vaccines in play and more readily available information about the virus, there is a possibility that candidates' concerns may eventually ease. However, with the pandemic predicted to continue until the second half of 2021, you can expect that candidates will have concerns about how serious an employer takes workplace safety for the time being.
A return to normal
"It's disheartening that more than half a million Americans feel discouraged that there are no jobs available for them, and 47 percent are distressed, insecure, or anxious about their job situation," Gutz reflected on recent jobs research.
However, the tide may be turning. As shown in the most recent BLS jobs report, many employers are already following through on their hiring plans. Last month, the BLS reported gains of 359,000 jobs in industries hit hardest this past year -- leisure and hospitality, health care, and retail.
"I'm encouraged by the latest jobs reports showing gains, indicating that a shift in the jobs market is underway, as well as our latest research that shows a majority of recruiters plan to hire this year, and three-quarters of workers feel productive. The resiliency of the workforce will persevere, and we look forward to getting all of us back to work in the not-too-distant future," Gutz says.
Apr 14, 2021