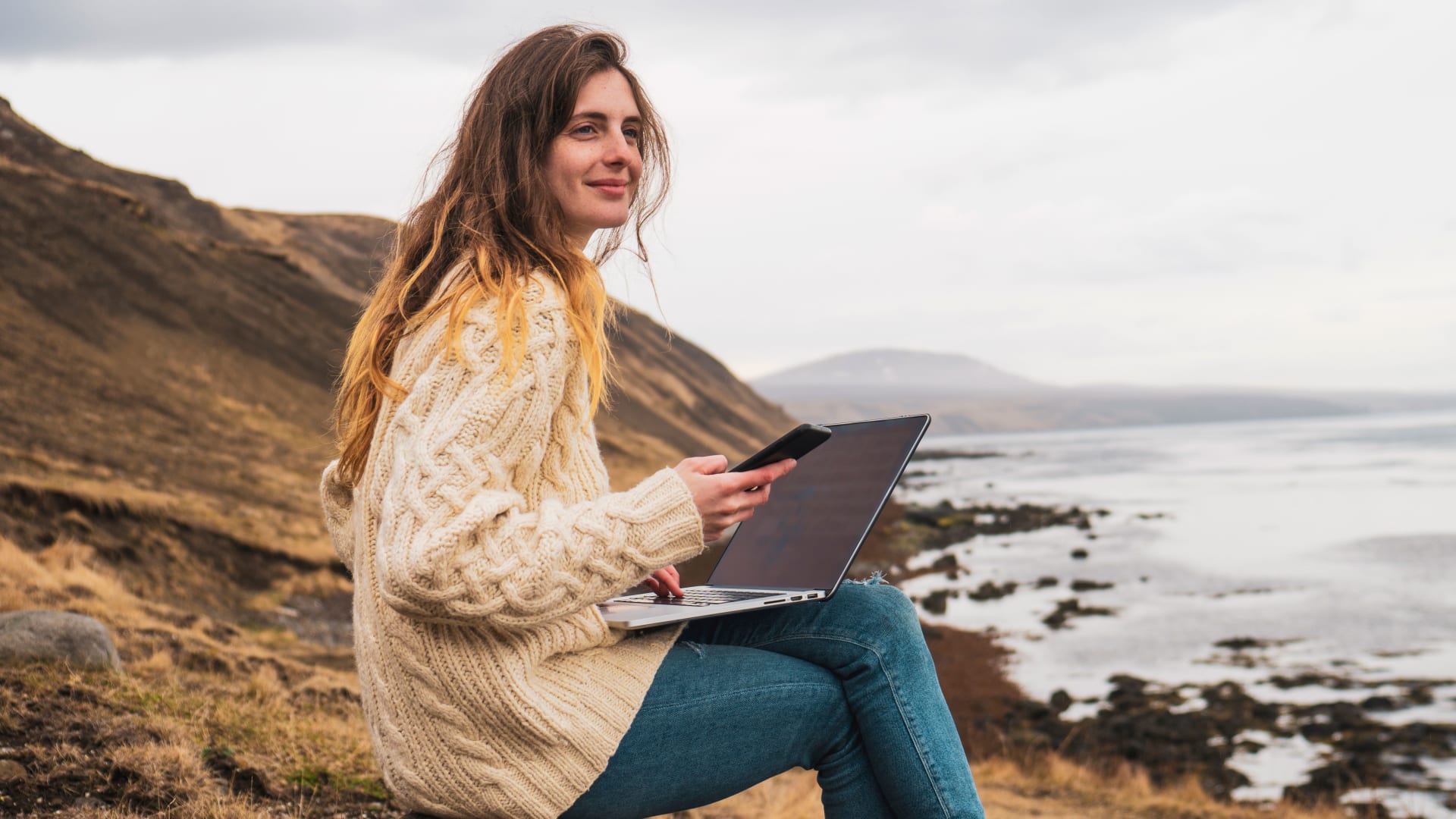 In 2021, we experienced shifts in the workforce that we haven't seen in decades. Employees are prioritizing what really matters to them, value equitable treatment, and are separating work and their personal lives in a whole new way.
With job openings rising to nearly 11 million in December, and quit rates staying roughly the same, there's no question that the Great Resignation has followed us into 2022. So, what can employers do to attract and retain talent during this critical shift?
Employees need support in career flexibility
With the Great Resignation in full swing, two in five employees plan to stay at their company for less than a year--that number is much higher for Gen-Zs, with 65 percent of employees planning to stay for less than a year. Additionally, nearly half (41 percent) of employees who plan to stay at their company will ask for a role change this year, hoping to gain more flexibility and work-life balance. This change is so important to employees that nearly a third (31 percent) would take a pay cut to be able to move into a different role.
"While high impact, opportunity, and culture have reigned as motivators for retaining and attracting talent, there's been a significant shift," said Nate Smith, CEO of Lever. "Employees value flexibility more than ever--this encompasses better matching their location to their lifestyle, moving roles internally within a company, and learning new skills that will accelerate their career trajectory."
Looking at generational differences, Millennials (15 percent) are the most influenced by internal mobility, while Gen-Zs (17 percent) are swayed by opportunities to create their own role in the organization. For these younger generations who are now ruling the workforce, career flexibility may be a make-or-break factor for staying at their company this year.
Employees need leaders to remove roadblocks to internal mobility
Career flexibility is a clear differentiator for employee retention, but we're still finding roadblocks that impede internal mobility. One major roadblock that could affect retention is communication around this flexibility. More than a fifth (21 percent) of employees don't feel they can openly discuss moving to another role or department with their manager (including 37 percent of Gen-Z employees). This could be because a third (33 percent) believe their company doesn't encourage changing roles or departments within the organization.
"For companies that offer internal mobility, transparent communication around the company's support of these opportunities is critical for talent retention," said Smith. "Proactive actions, such as driving awareness of open jobs internally for employees and ensuring management have open conversations with their direct reports around desired career paths, can go a long way in keeping top employees at the company, even if it means they're in a new team or department."
Beyond their wanting clear support for internal role changes, one in eight (13 percent) employees don't know whom to speak to within their organization about internal mobility opportunities. This is concerning from a retention perspective, as more than two-thirds (67 percent) of employees would leave their jobs if their company didn't allow internal mobility.
Leaders need to understand what motivates their current and future employees
Gen-Z, the generation often touted for their social activism, may not be in their jobs for the paycheck. While 48 percent of all full-time workers would rather be at a company that pays them more, 39 percent would rather have a sense of purpose at work. However, for Gen-Zs, 42 percent would rather be at a company that gives them a sense of purpose. Providing higher compensation may work better for Millennials (49 percent) and Gen-Xs (56 percent).
"Understanding motivators for different individuals is critical for employers looking to attract talent during the Great Resignation," said Smith. "Being able to align each candidate's goals to the opportunities at their company gives recruiters a leg up in the hiring process."
While we didn't leave the Great Resignation behind last year, there are clear ways for companies to better retain employees. Focusing on keeping your top talent as a part of your organization, rather than in their current roles, can pay off with loyal employees for the long haul.
Mar 14, 2022