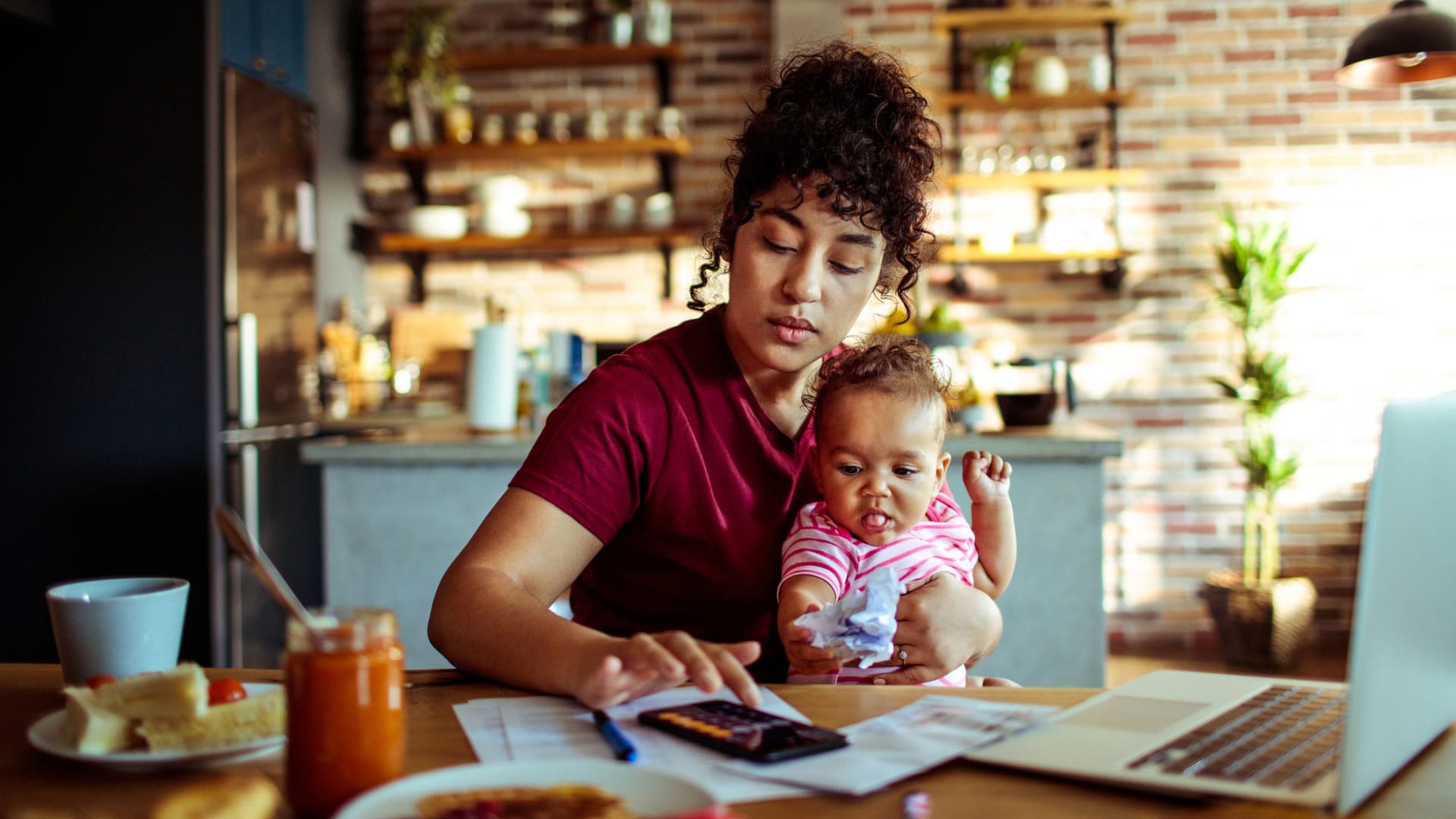 The pandemic created more than one kind of crisis in the past year. In addition to the health risks, social distancing, and lockdown, families were all amassed at home -- working, learning, and generally living under the same roof.
According to The New York Times, without access to in-person schooling or child care, the pandemic completely forced almost 1 million mothers out of the workforce to care for their children.
Even as schools and workplaces slowly reopen, experts believe the pandemic may have a lifetime of consequences for some parents battling the mental health crisis triggered by balancing their career and family responsibilities in the socially distant age.
Parents, Stress, and the Pandemic
To help shed light on the struggles parents are facing during Covid-19, Joblist surveyed over 1,000 working parents about the stress they've experienced and whether they've received workplace support to help balance working and parenting from home.
1. Most parents are working longer hours than before the pandemic.
More common among women than men, 47 percent of parents say they're working more hours each week on average than they were pre-pandemic. Fewer than one in five parents say they're actually working fewer hours since the pandemic began.
2. More hours at work means worse work-life balance.
Prior to the pandemic, work-life balance was one of the most important aspects of a professional's career. Experts say having a good work-life balance made them more creative and productive around the office. Since the pandemic began, parents were more than three times as likely to list their work-life balance as poor, a trend twice as high among mothers than fathers.
3. Parents aren't just worried about their time, they're worried about money too.
Since the start of the pandemic, parents are far more likely to report being moderately or extremely concerned about their personal finances. Compared to 13 percent of men, more than 20 percent of women expressed worry about their family's financial outlook due to the pandemic.
4. Stress is rising at a meteoric pace for parents.
Less than one in 10 parents say they're less stressed than before the pandemic's onset, while, understandably, 61 percent say they're more stressed. They're working longer hours, many say their relationship with their partner or spouse has been strained, and they're worried about their financial future.
How employers can help
A vast majority -- 87 percent of parents surveyed -- believe their managers have been supportive during the pandemic as they balance extended work hours and the stress of parenting. Some of the ways that managers can support parents include:
Be flexible and understanding
According to parents working from home during the pandemic, the most valuable support they've gotten from their managers is in the form of flexible work hours, understanding of last-minute emergencies, digital team bonding, and food stipends to balance the cost of the pandemic.
Be mindful of shifting financial and career needs
As a result of the pandemic, parents are putting in more hours during the workweek but are also managing added stress and worry about their finances. Some parents are looking for new jobs as they struggle to balance life and work. Since the pandemic has changed the way we work and disrupted jobs, many parents are shifting career options. More than half of parents actively looking for jobs are interested in higher salaries, followed by growth opportunities and improved health benefits.
Women are getting less support from their managers, but men are more likely to look for new employment opportunities. Among parents polled, women were more likely to say the support they've received from their job is poor, but men were more likely to report looking for new jobs.
Apr 22, 2021