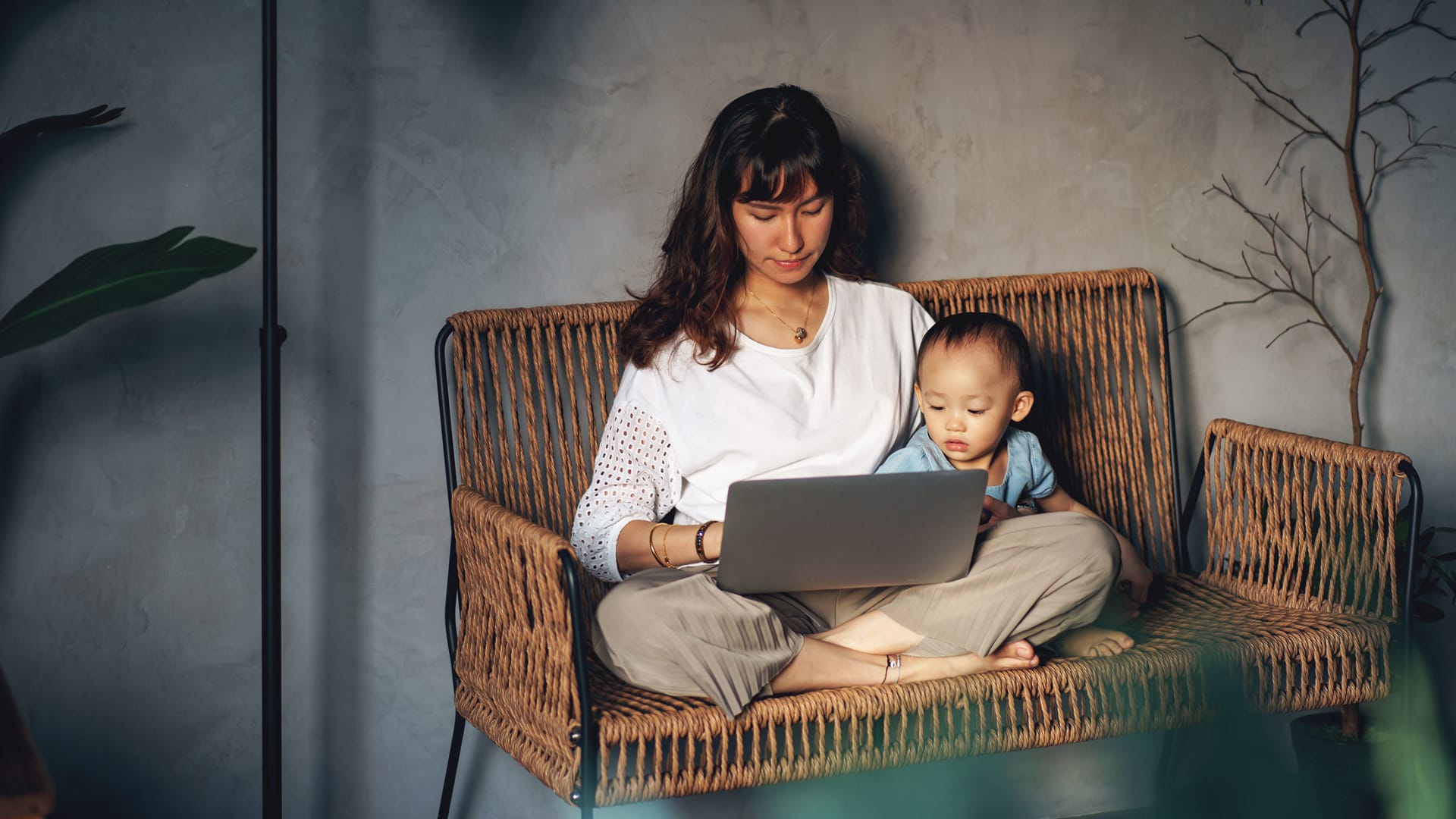 As an advocate for advancing women in the workplace, I firmly believe that moms, in particular, deserve to be appreciated for their strengths and skills at work. A new survey by McKinney reveals that only half of moms give themselves credit for bringing their "mom skills"--patience, multitasking, and efficiency, for example--to their jobs.
The McKinney survey included more than 200 moms in marketing across industries (i.e. they could be in the various industries, but had to be in the marketing department), with 63 percent at management-level or lower, and 37 percent at director-level or higher.
Many working moms did not recognize there are shared skills in both parts of their lives when asked to describe themselves as a mom versus in their careers; however, after being asked what specific skills they thought being a mom brought to their jobs, respondents were more able to see their "mom skills" as workplace strengths and value that they bring to employers.
Moms face different challenges
Moms were three times more likely than fathers to have lost their jobs due to Covid, and with the Great Resignation, companies are missing an opportunity to put more focus on supporting mothers and helping them return to the workforce. For decision-makers, that means offering more flexibility and giving moms the opportunity to talk about how they will transfer their skills.
While "having it all" has been debunked, moms still face obstacles in the workplace. As the McKinney survey noted, moms with school-age children (aged 6-12) find work/life balance to be particularly difficult. Women are also burdened with being the primary caregivers in their families. The National Partnership for Women and Families cites compelling data that since the pandemic, women's unpaid childcare hours have increased to an average 31.65 hours a week--eight more hours than men. In one striking viral example, a woman chose to walk away from her successful startup when her husband was unable to handle child care-- for three days.
"Mom skills" are workplace assets
Only about half of respondents credit themselves with bringing their "mom skills," like empathy, efficiency, and multitasking, to their jobs. There was an inverse relationship between the age of the children and the level at which the moms credited themselves with bringing their parenting skills to the workplace.
We know that men are rewarded with raises when they announce a child is on the way, while women see pay cuts and fewer opportunities for advancement. This is a shame, considering that in an analysis of businesses from 2002 to 2014, it was found that women-led businesses outperformed the competition, with "returns that were 226 percent higher." Furthermore, "women-led teams were more collaborative, communicative, and open to learning--even when managed across remote locations."
In today's hybrid and remote work environments, it pays to have women--mothers or otherwise--in leadership positions. But for mothers specifically, many of the workplace skills that are bolstered by their experience as moms and caregivers seamlessly translate to leadership roles.
When the moms were asked to list their skills as a mom and in their jobs, there was a discrepancy between the responses. In their roles as moms, respondents selected "supportive, multitasker, and proud" as the top attributes. When asked about their careers, the top answers were "efficient, capable, and resourceful."
After being asked an open-ended question about how being a mom makes them better at their job, patience, empathy, efficiency and multi-tasking topped the list; the moms were more able to recognize that their "mom skills" are beneficial in a work environment.
Tips for managers of moms
As the Great Resignation and talent shortages continue, getting moms back into the workforce can alleviate some of these hiring strains. But to do that, managers and hiring teams should:
Recognize the challenges that parents and especially moms face in and outside of the office.

Look past the rigid 9-to-5 work schedule, and allow parents to work flexible hours as needed. If a company has a fully in-person office system, they should consider adding work from home days for parents of school-age children.

Acknowledge biases in areas like resume gaps. Train hiring managers to ask questions in a positive way that allows for framing gaps as benefits rather than a deficit.

Include job post messaging around mom skills like efficiency and multitasking, and celebrate these attributes compared with the drive to work long hours (which, according to Harvard Business Review, managers can't necessarily quantify anyway).

Offer mentorship programs to help moms get back into the workforce; establishing small teams to help with interview prep, review portfolios, or answer basic questions can help build office culture and community. For example, McKinney, the company that conducted the survey, offers free professional development consults with their Strengthen the MomForce program.
While moms may not want to be positioned as superheroes, they have cultivated a skill set that is as applicable to the boardroom as it is to child care. In this time of talent drain and resignation, companies that shift to inclusive messaging and support programs only stand to benefit.
May 5, 2022