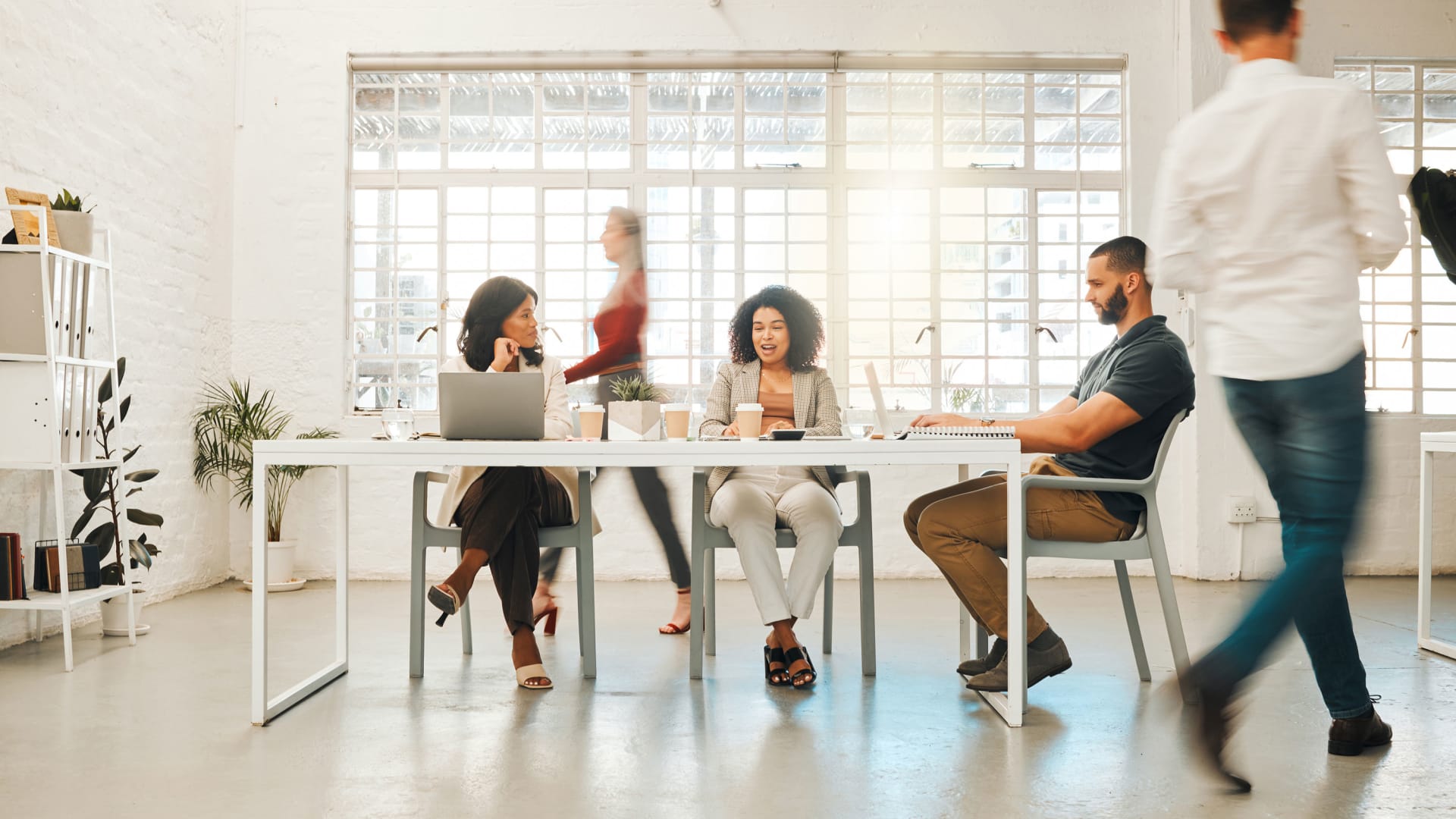 There is a connection crisis across the American workforce. Online employee reviews show feelings of burnout, distrust and disconnection among coworkers and employers, as well as high turnover, and decline in productivity and well-being.
While many attribute this crisis to the pandemic and the belief that as people return to in-person interaction, the feeling will resolve itself, the problem existed well before the pandemic. It isn't just that people feel isolated, but also that many companies lack strong connections and community within their workforces.
To help make sense of this connection crisis, BetterUp Labs conducted four surveys over the last three years spanning 3,000+ US workers, evaluated data from over 150,000 BetterUp members, and conducted an independent analysis of 78 top companies on Glassdoor.
The research uncovers the connection problems workers (remote, hybrid, and in-person) face and also offers strategies--rooted in pragmatic science--that may enable employees to build connections and create strong workplace communities. Here are four key takeaways:
1. People are craving a genuine sense of connection
There is a disconnect between organizations and their employees' feedback on the state of culture and connection. While 96% of leaders say they recognize the importance of relational skills for employees, BetterUp's independent analysis of 78 top companies on Glassdoor revealed that workers still struggle to reforge connection and 3 in 5 say their employers are not doing a good job of supporting social connection.
Without leadership or organizational investment, 36% of employees say they're not working hard to create quality relationships with their team, and don't know their teammates. Further, this latest data shows that 44% don't have a true friend at work; 43% don't feel a sense of connection to co-workers; 38% don't trust their co-workers and 22% don't have even one friend at work.
2. Workplace relationships fosters employee retention
There's a lot at stake for organizations when battling something like The Great Resignation. Individuals who experience lower connection in the workplace have 73% less engagement than highly-connected peers. Those with lower levels of belonging have a 313% stronger intention to quit and are 176% more likely to be seriously searching for another job. The talent is less likely to have passion for their jobs, lagging in performance and quality collaboration. Having work friendships can directly help prevent attrition.
3. Defaulting to the in-office status quo is not the answer
The shift out of the office contributed long-lasting effects on relationship-building abilities and respondents report that moments for connection decreased since the pandemic started.
But returning to the office isn't the solution as hybrid workers experience more social connection than their in-office peers. "The question for leaders to ask is no longer, 'how do we bring everyone back to rebuild connection,'" said Dr. Erin Eatough of BetterUp Labs. "But rather, 'how do we help workers develop the skills and mindsets to rebuild social connection in a way that works best for them?' Employers can do this by giving employees the opportunity to choose remote or in-office work, but then also beyond that look at all of the new ways as an employer you need to build community and culture."
4. Cultures of belonging will bring your business the results it needs
Wharton professor, author and BetterUp Science Board member Adam Grant said, "It's not enough for people to be included. They need to feel that they belong." Belonging means feeling seen and appreciated for who you are, not just included.
Employees ranking higher in belonging experience 92% more growth professionally; 83% more growth personally; 36% stronger well-being and 24% more resilience. Conversely, employees low in belonging report 158% more anxiety and depression, 153% more loneliness, 109% more burnout and 77% more stress.
Creating a culture of belonging takes attention and maintenance. Among other solutions mentioned in the study, managers should establish shared goals to cultivate team cohesion and vision, as well as make space for spontaneous interactions and open communication.
Additionally, connection should be a priority with onboarding as workers starting remotely are most at risk for low feelings of connection. Managers can talk about belonging in 1:1s and create space for individuals to express their barriers to connection. Even if solutions are imperfect, asking questions with genuine empathy and intent can make employees feel valued, and connected.
Jun 17, 2022