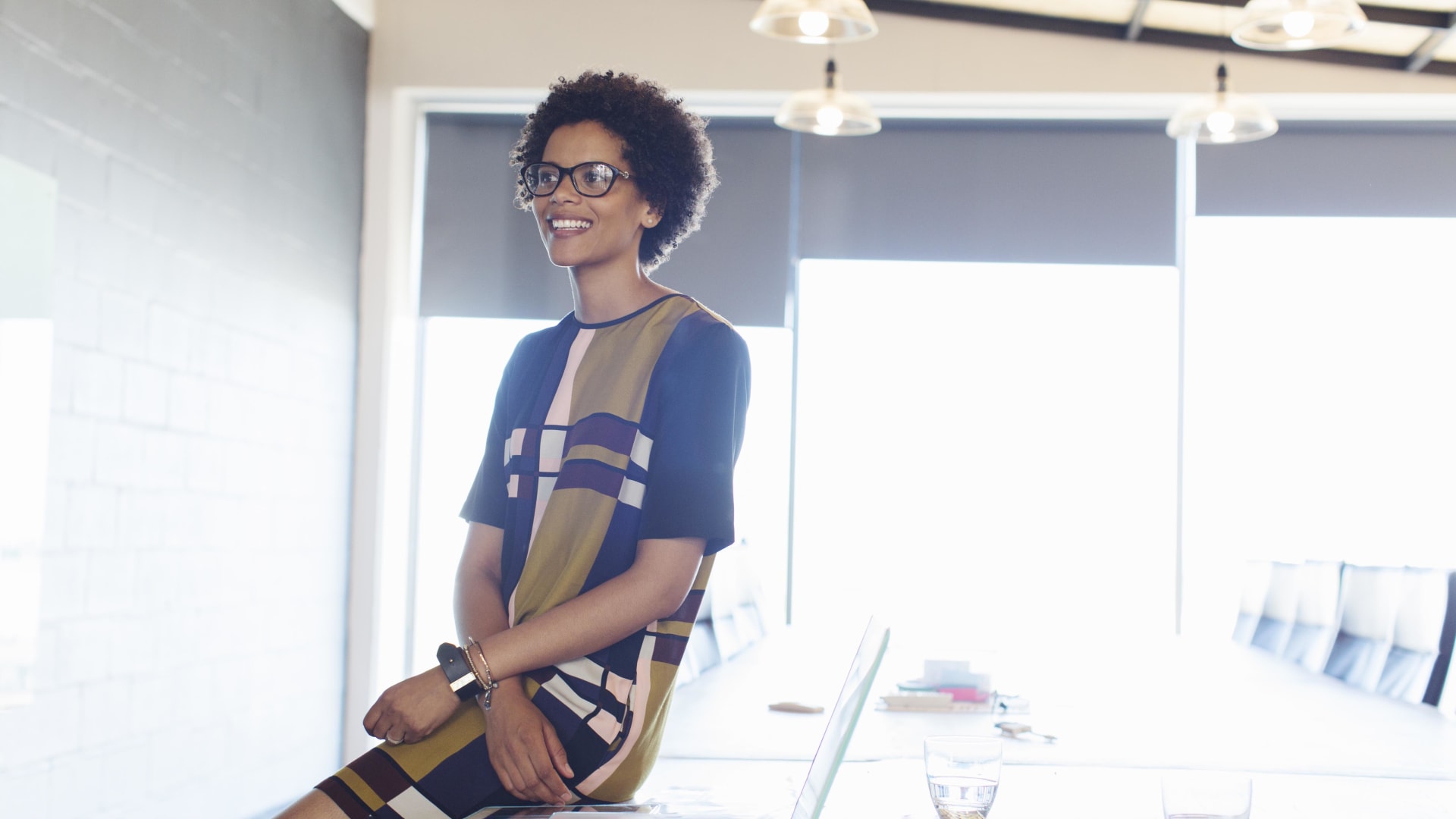 Business leaders and executives are often portrayed as stoic individuals who keep their emotions hidden, solely focusing on the task at hand. However, a new style of leader is emerging, one that prioritizes emotional vulnerability and openness.
I recently connected with multiple executives on why, especially amid Covid-19, it's becoming crucial to lead with strength and emotion.
1. Accept that to be emotional is to be human
"Emotional vulnerability is one of the most important qualities one can have as a leader," Jason Tan, CEO of fraud prevention company Sift, told me. Tan was raised to keep the emotional parts of himself closed off from others, and as a result, often doubted himself as a leader. "Our jobs make up a large portion of our lives, and to turn off your emotions for eight hours every day invites emotional disconnectedness in all aspects of life, and undermines self-confidence," he said.
Scott Galit, CEO of payment company Payoneer, agrees. "I'm a firm believer that we should not seek perfection in employees, but rather provide an environment where your team can be their best selves," he explained. "Empowering employees to be their true selves -- emotions included -- is a fundamental way to build trust."
Sometimes this means being honest about shortcomings, or simply being flexible for employees who may be struggling.
?2. Lead by example to invite openness
With millions of employees working from home, it's become more important than ever to lead transparently. "It's important to lead by example and encourage your teams to explore and prioritize their emotional well-being, especially while trying to balance working from home and their personal lives," said Tan.
Martha Angle, VP of global talent acquisition, diversity, and inclusion at performance management company OneStream, shared similar thoughts. "A society that has long been focused on growth and bottom lines is now reprioritizing mental and physical health ahead of professional goals," she said. "With that in mind, leaders must follow suit and ensure they effectively demonstrate and communicate that the impacts of these crises are felt personally, not just professionally."
By prioritizing emotional vulnerability, leaders show they understand that the line between work and life is now blurred, and they've adjusted their style of leadership to accommodate that.
3. Use emotional vulnerability as a method of connection
Being open with emotions allows leaders to connect with their workforce on a personal level, especially in times of uncertainty. "People need each other right now, and it's every leader's responsibility to make themselves available," said Angle. "Those who fail to connect with their workforce during these draining times will find themselves without a bottom line to analyze when the dust settles."
Steven Auerbach, CEO of consumer-direct health care technology provider Alegeus, agrees. "Times like these show us what we're made of. As a leader, you need to be compassionate, invest in your people, and stay out in front of the impact," he said. "Set aside time to check in with your teams and ask what they need. Be willing to think beyond traditional support."
By using emotion in your leadership style, you are forming a shared bond with employees that will result in a happier, more transparent team.
4. Embrace your struggles
Kevin Hrusovsky, CEO of biomarker and disease detection technology company Quanterix, says that leaders don't always have the answers. "It's unsettling, but you can't let that stop you from asking the questions," he said. "Once we embrace emotional vulnerability, we can acknowledge areas for improvement, surround ourselves with complementary people who will help us achieve it, and empower our employees to be the best they can be."
Hrusovsky is no stranger to using discomfort to his advantage. "In biotech, we rely on science and hard data, and we know well the dangers of sticking our heads in the sand," he said. "Consequently, we don't shy away from the unknown or unsatisfactory. Rather, we see it as a chance to reset, innovate, and improve."
Overall, emotional vulnerability can make all the difference in the workforce. According to Tan, "practicing and encouraging emotional vulnerability results in better company culture, more open communication, and in the long run, a company people want to be a part of."
Sep 2, 2020