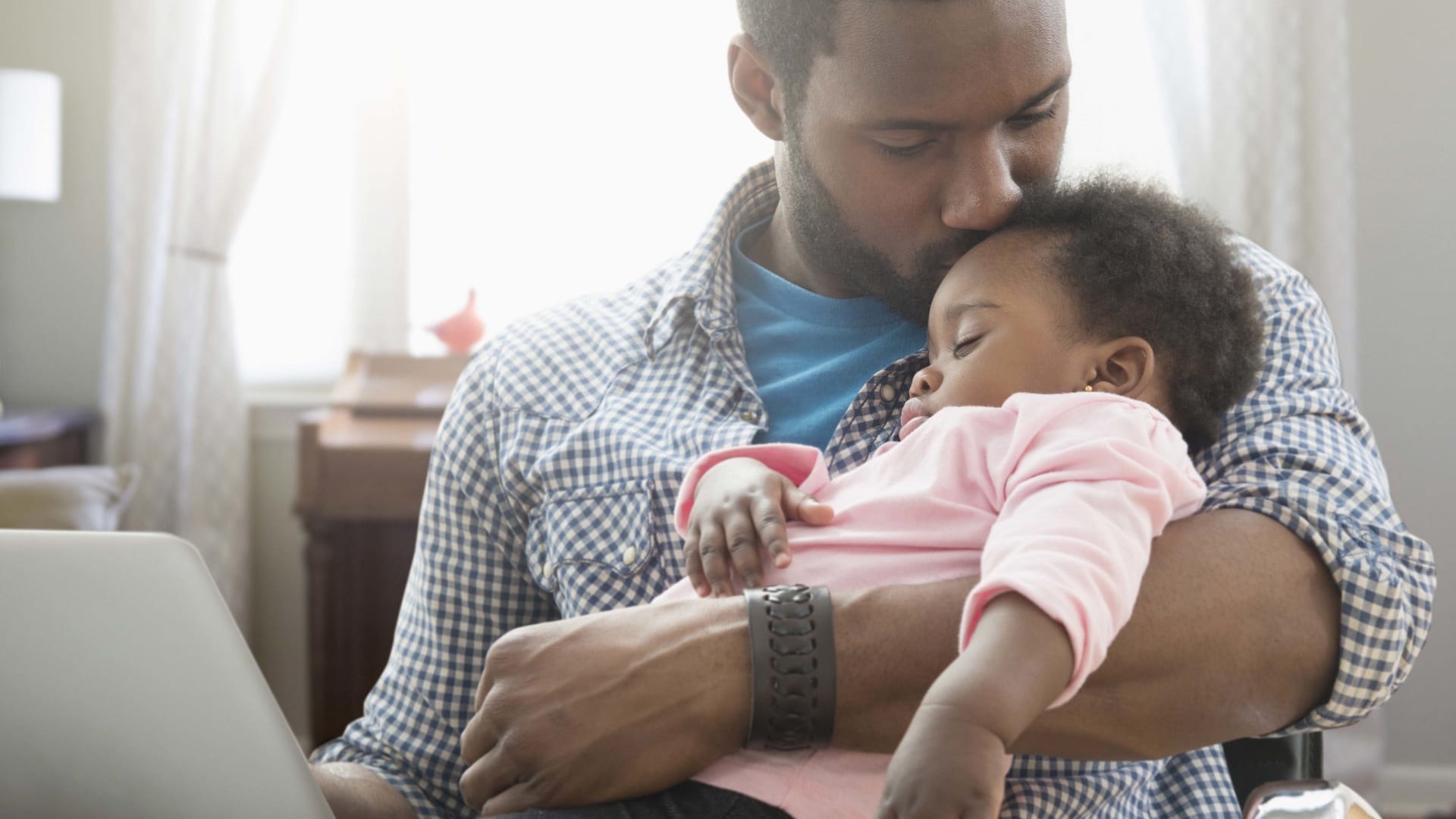 There are many ways employers can support parents dealing with the increased burdens and stress brought on by the pandemic. But what happens when that overwhelmed working parent is you, the business owner?
While being a self-employed working parent has plenty of upsides, it also comes with certain realities and pressures--and it's important to know precisely what those are, whether you're already working long hours at a startup or are just thinking about hanging out your own shingle.
Professional Advice for Working Parents
In her new book Workparent: The Complete Guide to Succeeding on the Job, Staying True to Yourself, and Raising Happy Kids, Daisy Dowling offers advice to all working parents -- male and female; biological and adoptive; single and partnered; gay and straight; in every profession; working every conceivable schedule; and parenting children of different ages -- about how to be the professional, parent, and person you want to be at every stage of parenthood, from the day you find out you're expecting until the day your child leaves home. The book's tactics and insights are based on Dowling's work as an executive coach to working parents, helping them get to the top of their game.
I recently caught up with Dowling, who shared a few useful tips to successfully manage the unique challenges of raising kids while running a company.
1. Systems and infrastructure are essential
Being your own boss can bring tremendous freedom, flexibility, and focus on big-picture issues. It also brings responsibility for handling all the underlying operations: IT, tax reporting ... all the infrastructure someone else deals with at a larger organization. Unless you're realistic, creative, and disciplined about those nuts-and-bolts demands, they can become overwhelming and crowd out the time you should be spending on higher-order activities -- and with your family. "Without key systems and infrastructure in place, you'll spend a lot more time away from your kids," said Dowling.
2. You can recreate family-friendly benefits at your own company
Perks like backup child care, lactation rooms, and a working parents network group are great -- and they're not exclusive to big companies. "It's possible to find or build similar supports at an entrepreneurial company or working for yourself," said Dowling.
And if you're running a company, offering these benefits is not just about getting the support you need -- it's also about creating a new and better template for all working parents. "In forging your own path, you get to be part of the solution," Dowling told me.
3. Expand your definition of flexibility
If you've been running your own company for a while, you already know that entrepreneurship is not a cakewalk when it comes to time and stress management.
While you do have more freedom to work the way you want, many entrepreneurs end up working even more hours than they did when working inside a company or feel that they need to say yes to more client work, projects, or travel simply to create momentum within the business -- and that can take a personal toll.
"There's a huge upside to working for yourself, but it's not the Land of Milk and Honey by any means," Dowling said. "When the proverbial buck stops with you, you have to decide how, when, and where to stop working, and that can be tough."
So what to do? Dowling suggests that parent-entrepreneurs expand their definition of flexibility to include strategies such as shifted hours, condensed weeks, and seasonal on-off approaches; that they set specific, concrete targets (such as one full day off per week); and that they carefully consider how to make flextime not just relaxing but restorative.
She points to one of her parent-interviewees, a venture-backed startup co-founder and new dad who realized that without his regular marathon-training runs, he wasn't at his best as a parent or professional. "He continued putting in a lot of hours, but those exercise breaks made him a better leader and better dad," said Dowling.
4. You get to set the boundaries -- but that may be difficult to do
When you work for someone else, the "on" and "off" switches are clearly marked. "When you're running your own company," Dowling said, "the switches may be hazier, dynamic, or harder to find, and you'll have to set them without guidance, precedent, or anyone else's express approval."
And that can be really difficult to do. But you can also integrate your family and work lives in some wonderful ways. "One of my clients, a founder of a law firm, kept a porta-crib next to her desk and brought her daughter to the courtroom in a sling when she was three weeks old," Dowling said. "Her four kids are now teens, and they help out at her office and accompany her to conferences and learn so much from those experiences."
As an entrepreneurial working parent, you are ultimately responsible for organizing and directing your career and family life. It's no easy task, but thinking through these universal truths -- and how you will respond to them -- will help you feel more calm, capable, and confident about combining kids and your business.
Jun 10, 2021