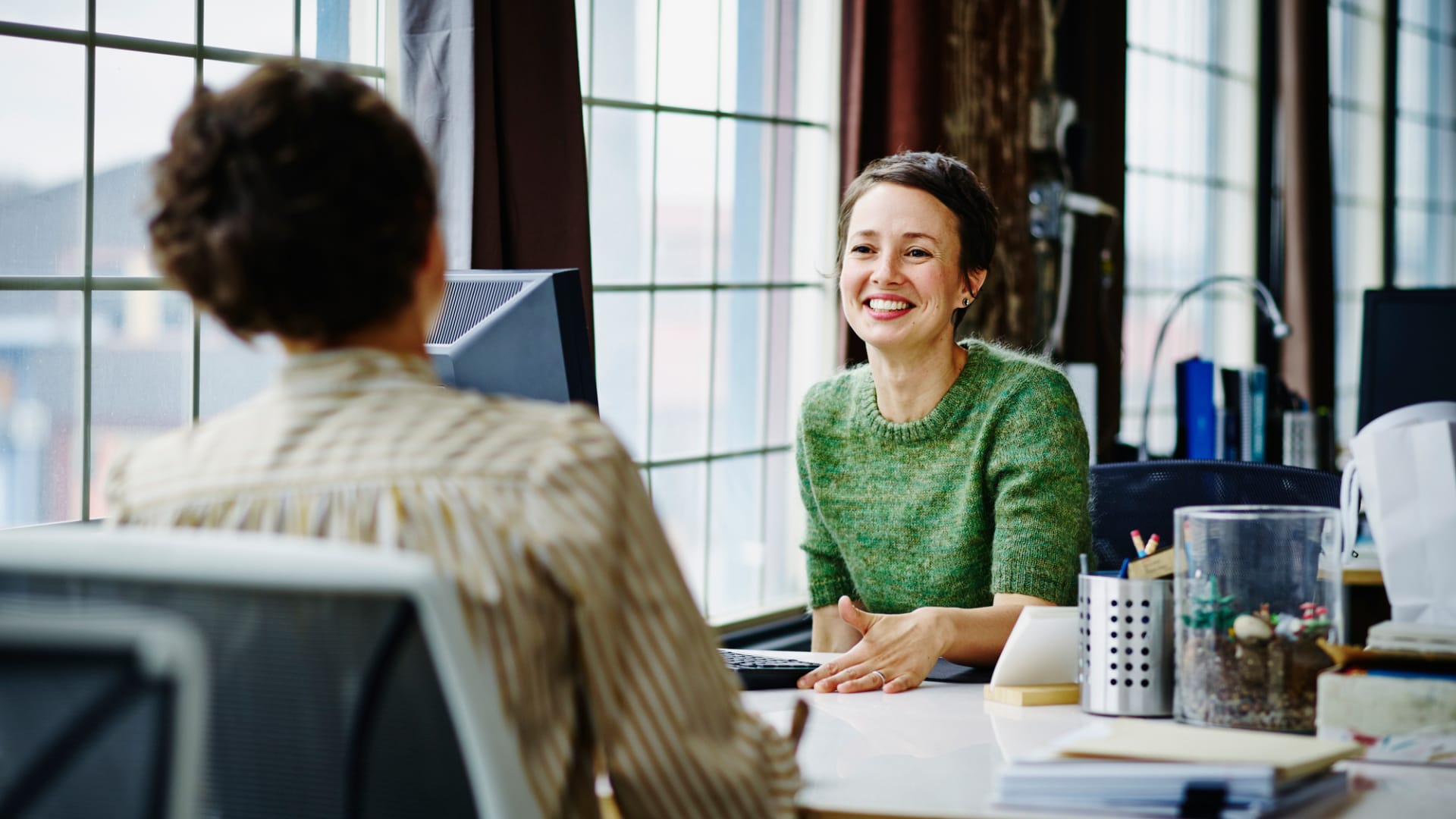 The past year and a half has demonstrated the power of empathy in the workplace. Now with vaccination rates rising, leaders are reconsidering how to inspire employees in a hybrid environment.
At the same time, workers are increasingly looking for employers whose values are closely aligned with their own. Empathetic leadership may be the key to both.
Empathetic leaders--those who care about people not just as workers, but as human beings--are multidimensional: Caring and adaptable, with the ability to set clear expectations and have tough conversations, and capable of bringing people along in times of change.
So what does empathetic leadership mean in practice? To find out, I connected with Steve Payne, vice chair of consulting for EY Americas, who distinguishes between being empathetic and being nice.
Empathy is about valuing people.
When you value someone, you aren't nice to them for the sake of being nice. Instead, you take the time to understand and meet their needs, and you are honest with them to boost their chances of success. As Payne explains, this approach has tangible benefits for everyone: Your employees, clients, and organization as a whole.
A sense of purpose: Employees who feel valued and supported holistically become connected to a greater purpose, and are more willing to challenge the status quo in creative ways.
Higher-quality work: Employees are also empowered to show up as their best selves and do their best work, and are more likely to help support those around them to do the same.
A happier workforce: Empowered workers are engaged, meaning you won't have to replenish a large portion of your workforce every year, saving on recruitment fees and time on training.
Enhanced customer synergy: By putting yourself in your customer's shoes, you understand what keeps them up at night and gets them out of bed in the morning, which leads to authentic conversations about how to solve their biggest challenges.
So how can one become a truly empathetic leader? While it comes naturally to some, it's a skill that can be learned by just about anyone.
It can be helpful to reflect on your own life to inform how you consider others' positions, says Payne, who offers up his own experience: "When I got into consulting, it was standard to leave home Monday and get back Friday. Now we give people better work-life balance to reduce burnout and improve retention. Reflecting on growing up in the industry has helped me empathize with our people: I want to give them the opportunities that I didn't have early on."
According to Payne, four more ways to evolve ones' leadership style include:
Adopting a service leadership mentality, in which you accept that your role is to create an environment for everyone to not just be successful, but happy. This means recognizing the human spirit and being human yourself.
Cultivating approachability so that your staff will be comfortable coming to you in easy and tough situations, rather than worrying or keeping you out of the loop altogether.
Letting every employee know their voice matters and their work makes a difference. This will motivate your team, and a motivated team cares about what happens in the business.
Paying equal attention to your teams and customers or clients. You may have 15 calls a day, yet you want to focus as much on that final 15th call as on the first one--both are worthy.
While these methods are tried and true, at the end of the day, every leader needs to employ empathy in a way that is authentic to themselves and the people they interact with, to make a difference in the lives of others.
Jul 14, 2021