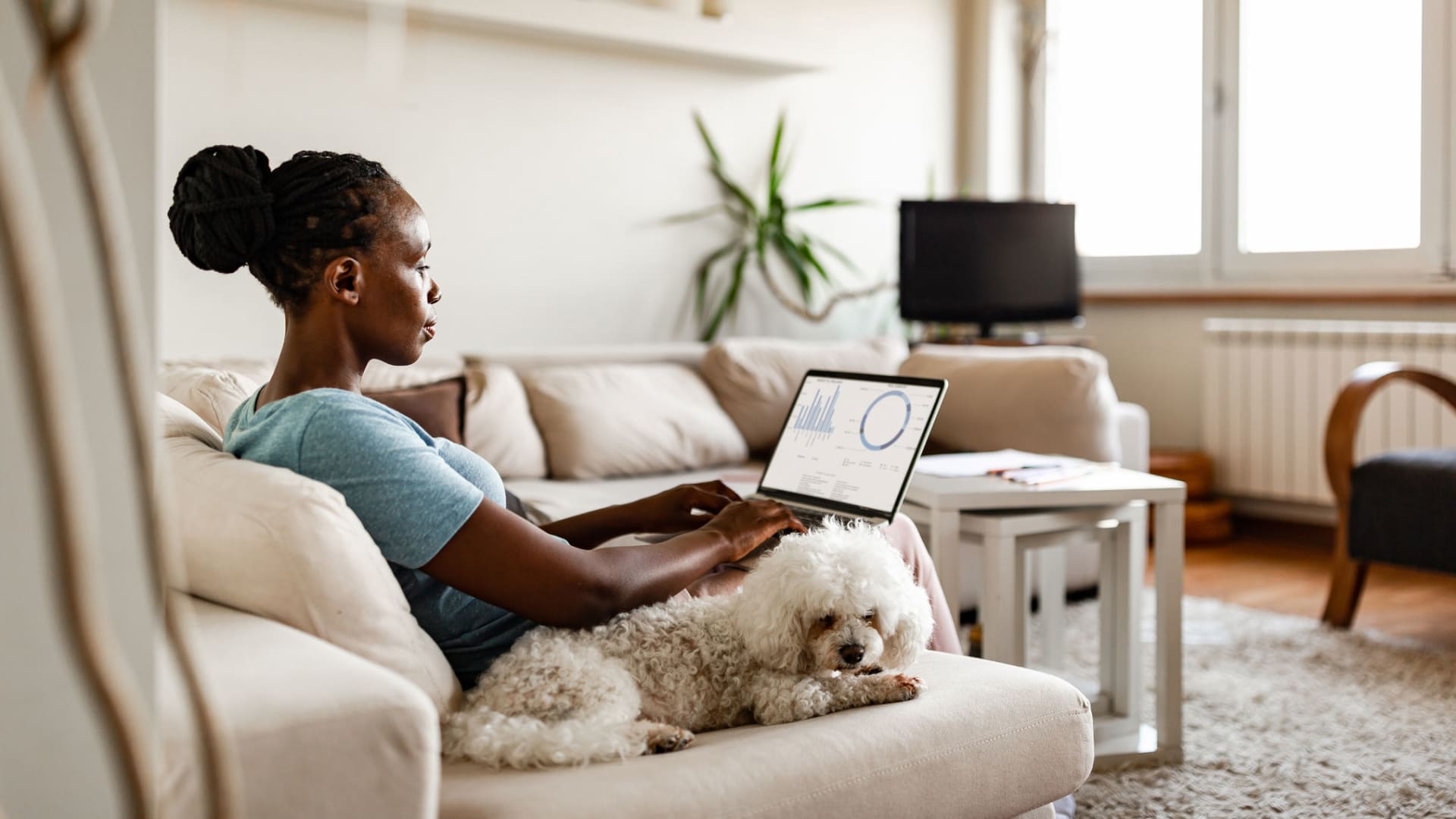 The pandemic has made employees across America reevaluate their lives -- especially as it comes to work -- causing massive labor shortages and unfilled positions.
With 10.4 million job openings and quit rates increasing to nearly 3 percent, companies looking to hire during this time are desperately searching for options that align with talent expectations during the Great Resignation.
Beqom recently released its 2021 Employee Expectations in Hiring Report, which dives into how compensation and benefits are impacting talent shortages, and what Americans are expecting from their future employers. The report surveyed 1,000 job seekers in the U.S. to uncover how the pandemic has changed employee views of compensation and benefits.
Flexible work options may beat out a higher salary
One of the many ways Americans have reevaluated during the pandemic is through the understanding that a balanced life may be more desirable than a bigger paycheck. In fact, according to Beqom's report the majority (77 percent) of American workers would take a salary lower than the market average if they had flexibility in working hours. Other reasons workers would take a lower than market average salary include:
Remote work options (71 percent)
Higher number of PTO days (70 percent)
Transparency about salary benchmarks at the organization (68 percent)
Investment in upskilling (60 percent)
A higher title (58 percent)
More transparency around compensation
As Americans are looking for new roles, they want to feel comfortable that they are paid their worth, and that they are valued as an individual in the organization. For Americans looking for jobs in the current environment, more than one in four (27 percent) believe employers should provide pay transparency in job postings, and six in 10 (61 percent) are more likely to apply to a job that shares a salary in the job posting.
"The fact that our data found that three in five Americans say salary transparency across all levels is important in their next role really speaks to the way employees want to be valued today -- they want equitable and fair compensation, and they want to know that compensation flexibility is still available to help meet their individual needs," said Tanya Jansen, co-founder of Beqom.
Furthermore, amid concern over fair and equal pay in the workplace, more than two-thirds (67 percent) of Americans think companies should disclose their CEO-to-employee pay ratios and 70 percent believe companies should disclose their overall pay gaps.
Companies are being held to a higher standard
Not only has the pandemic altered how employees view their own salary and benefits, but it's also caused them to reevaluate the kind of companies they work for -- looking for organizations that are people-first and truly want to help the world around them.
Candidates are clearly holding companies to a higher standard, as Beqom's report found 76 percent expressed that the way a company responded to the pandemic is a factor in applying for a job and ultimately accepting one. Additionally, two-thirds (66 percent) of Americans do more research into a company's Corporate Social Responsibility (CSR) efforts than prior to the pandemic.
As leaders continue to navigate talent acquisition and retention through the Great Resignation and as we move into 2022, it's critical to consider how new employee expectations such as those above play a part in securing and retaining talent.
Oct 19, 2021