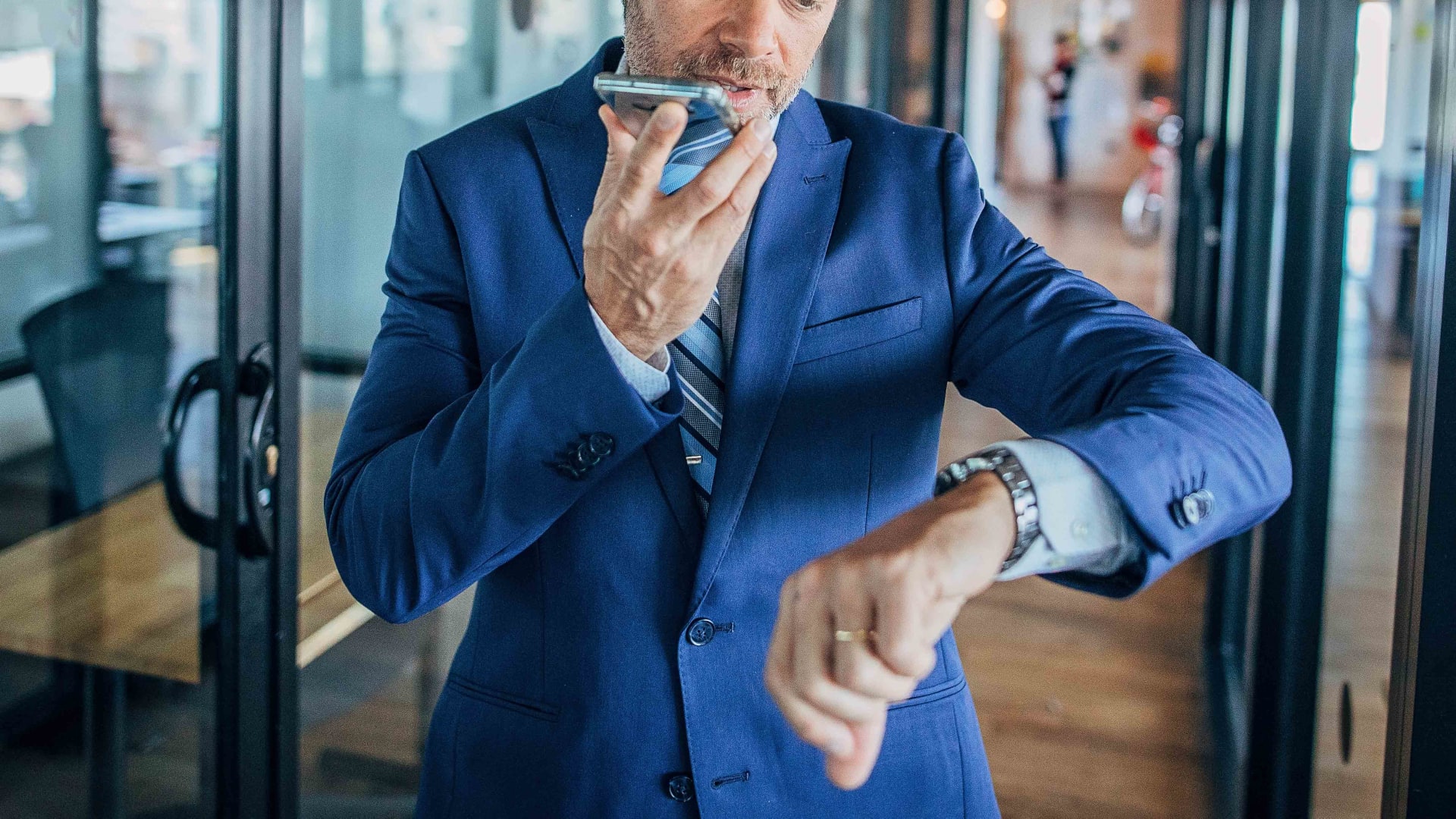 As a leader, how do you stay on track with performing at the highest level when conditions aren't exactly ideal?
When things are stable and you're not faced with economic hardship and the stress of laying off employees or pivoting your business model to survive, life for the average leader is, well, simple and predictable.
In a crisis, however, good leaders rise to the occasion with great courage by carving out the time to be there for their people--showing up in the trenches in times of uncertainty and putting their character on full display.
In my interviews, research, and observations of hundreds of leaders over the years, I can tell you that they're never too busy to do any of the following:
They're never too busy to listen
Deb Muller, CEO of HR Acuity, a leading provider of employee-relations and investigations-management technology, says leaders who are great listeners show vulnerability and demonstrate that they're human, not just a boss.
"Real listeners aren't afraid to bring up tough topics, from race to sexual harassment to pay inequity," says Muller. "And don't be afraid to lead the conversation."
Muller shared that today's employees aren't looking for perks like free food; they're looking for two-way transparency, trust, and workplaces where they feel safe and valued, even more so after the pandemic, when the workplace for many has become virtual.
Listening intently sends the message you appreciate employees' contributions and care about their input. This is especially important in the face of uncertainty, as it sends a message that your company cares not only about employees' work, but also how outside forces (like health concerns, work at home, homeschooling, etc.) affect their well-being.
They're never too busy to invest in their people
If you think you're treading on challenging terrain now, Tom Feeney, president and CEO of Safelite AutoGlass, stepped into his leadership role at Safelite at the start of the Great Recession.
While competitors were following the standard cutback procedures (freezing wages, halting 401(k) matching, etc.), Feeney and his leadership team took an alternative approach. In response to the recession, they put in place a wage increase, reinstated 401(k) contributions, and improved employee benefits.
"The key to surviving an economic downturn had less to do with shareholders or operational efficiencies and more to do with putting your people first," says Feeney. "This means demonstrating that commitment through more than words."
Simply said, Feeney's strategy worked. Safelite grew its associate base from 5,000 to 16,000 in just 10 years and increased sales by 200 percent along the way.
"Time and again, I've seen the power of investing in your people," says Feeney. "When you take care of your people, they'll take care of your customers. The rest will fall in line."
They're never too busy to ask for feedback
Lynn Herrick, COO of connected health technology company GreatCall, believes that some of the most valuable input comes from employees. "Leaders should ask for feedback from those who make the company run--the employees. Acknowledge the challenges they are facing, and take the time to encourage them, thank them, and truly listen to their thoughts and feelings in this strange time. Be open to feedback, and try to connect on a one-on-one, personal level."
Herrick explains that now more than ever, team members need encouragement and recognition, and leaders should be taking the time out of their day to provide that reinforcement. "By joining team meetings, you'll get a feel for what your employees are thinking, feeling, and worrying about, and this gives you an opportunity to provide feedback. As a leader, it's important to make yourself vulnerable and expose yourself to new challenges as a way to inspire others."
Jul 8, 2020