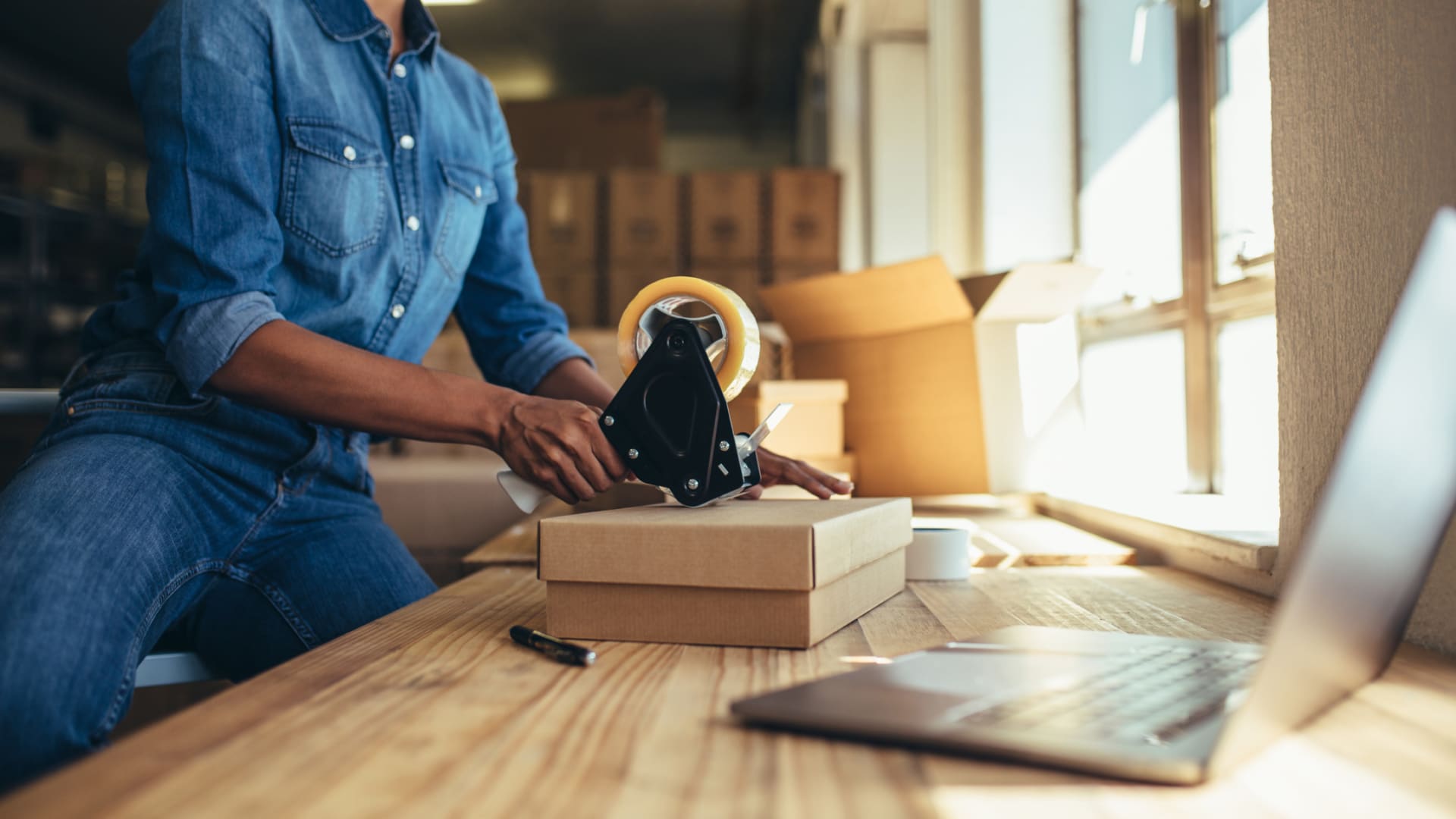 In 1963, while paraphrasing Charles Darwin, a Louisiana State University professor said, "According to Darwin's Origin of Species, it is not the most intellectual of the species that survives; it is not the strongest that survives; but the species that survives is the one that is able best to adapt and adjust to the changing environment in which it finds itself."
If there's a principle that can better be applied to running a business during a pandemic, I'd be hard-pressed to find it.
Companies of all kinds are rising to the call, adapting to meet the challenges and opportunities that come with growing online demand. Here are some of the innovative, winning strategies worthy of your attention.
Captivate customers
The sixth State of Marketing report from Salesforce revealed that real-time customer engagement is the leading challenge for marketers; in fact, marketing leaders ranked it as one of their top priorities, second only to innovation.
When the Covid-19 outbreak ruined fashion brand Michael Kors's plans to roll out a new line of customizable handbags, the company pivoted by creating a series of digital initiatives including a virtual pop-up experience in which users can take a personality quiz and get a personalized message and handbag recommendation from Kors himself. The fashion house also released a series of livestream sessions and videos featuring the handbags. Continuing down this digital path, in lieu of presenting the spring 2021 collection at New York Fashion Week this fall, it will be released via a new format the label called a "multilayered digital experience" in a press release.
Now, not every brand has a Michael Kors, but the strategy is noteworthy. Populating social and digital platforms with innovative, convenient, personalized experiences creates moments and memories that make customers feel connected to the brand, even when they can't see or touch something in person or try something on.
Give customers the experience they want
For all the headaches crises cause, they are fertile breeding grounds for reinvention. Accenture suggests there are "three lenses for creating good brand experiences in uncertain times"--empathy, adaptability, and reinvention--which I find to be spot-on. I want to focus on empathy because it serves as a gateway to the others.
Empathizing means listening, learning, and evolving from a place of compassion. In commerce, what that boils down to is investing in understanding what your customers are going through so you can provide them with choices, means, services, and products they find valuable. With today's abundance of brand touch points, advancements in analytics, and behavioral recording tools, making data-driven decisions is quite accessible; think customer analytics data, social listening tools, and customer journey mapping.
Google's new Rising Retail Categories tool was launched to help brands "understand fast-rising retail categories in Google Search, the locations where they're growing, and the queries associated with them." In a blog post, Google product manager Pallavi Naresh shared feedback from several companies that had the opportunity to preview the tool.
One example comes from a cookware company that, observing flour was a growing category in the United States, contemplated partnering with a famous local chef to create engaging content featuring recipes with flour. In a slightly less linear example, a jewelry and accessories company saw products in the "free weights" category trending, prompting its team to create strategic partnerships with fitness influencers to promote their products.
Remodel business to meet changing demands
The "dark store" retail model was around well before this pandemic, but has historically been more popular in Europe until recently. The concept, which has been growing in popularity globally thanks to Covid-19, is to convert traditional retail stores into local fulfillment centers.
The byproduct is that, with no in-store customers to tend to, retailers can accommodate growing online demand with faster deliveries while also giving the main fulfillment hubs some breathing room.
DoorDash, though it has no brick-and-mortar locations to convert, is doing something along these lines with its recent introduction of DashMart, a chain of virtual convenience stores. The launch of DashMart makes DoorDash the first delivery service to source and manage its own delivery inventory.
Here's why the model works, at least for the foreseeable future: Even after things return to whatever "normal" looks like, people have become accustomed to grocery shopping online. Data from Kantar shows that, since the pandemic started, the number of online grocery buyers has increased by 30 percent globally, and the consumers who have adopted online grocery shopping during this time have shown high satisfaction.
Today's successful brands and retailers are finding their new groove through innovation, personalization, and, of course, adaptation. By building on your unique position and customer insights, you can create timely, meaningful experiences and interactions that allow you to create new avenues and opportunities to reach and connect with customers.
Aug 29, 2020