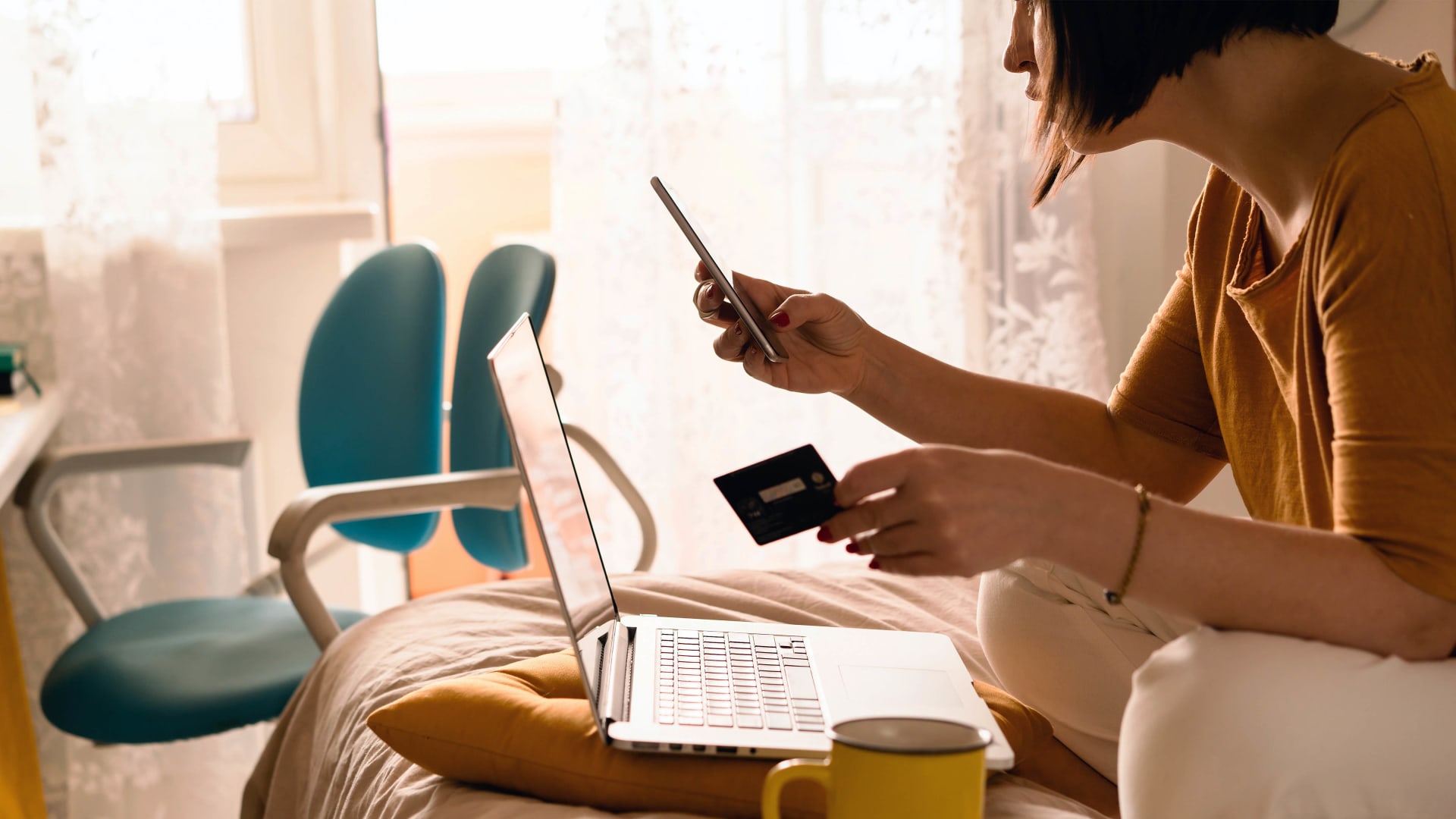 Successfully increasing the number or value of purchases from online customers looks different from one brand to the next. There are tried and true tactics, of course, like establishing appropriate shipping thresholds, bundling complementary items, and offering minimum spending discounts--all of which have stood the test of time and are well worth considering and customizing to the likes of your business. But a few standouts have bubbled up out of the recent e-commerce landscape, and brands looking to increase sales should have a handle on them.
Offer a Buy Now, Pay Later Option.
According to Pymnts.com, 87 percent of today's consumers ages 22 to 44 would like to be able to break up large purchases into monthly installments. To that end, it's no surprise the Buy Now, Pay Later (BNPL) model is having a moment. Like its traditional retail ancestor, the layaway plan, BNPL allows customers to split purchases into installments rather than one lump sum. Unlike layaway, BNPL offers consumers instant gratification, sending their orders immediately rather than making them wait until the payment has been received in full.
The Baymard Institute, which specializes in website user experience research, found that--not including consumers who reported abandoning carts because they were browsing or not ready to buy--cost is the most commonly cited reason for cart abandonment. Offering installment options can mitigate the shock and disappointment associated with those point of purchase balks. At minimum, it helps enable customers who might not otherwise be able to afford an item to complete their purchase. Even better, it might encourage them to increase their order and/or make additional future purchases.
The experience consumers are getting here is one of empowerment. They are choosing how and when they pay, often without accruing interest (if they pay on time), which could afford them more buying power. Having that freedom and control is a good feeling, and one they're apt to want to repeat.
It's important to think in terms of customer lifetime value, not just immediate sales. Through that lens, you'll see that by giving customers more affordable and flexible payment terms, they're more likely to come back to you. Not only that, they're probably more likely to refer others to you as well.
Allow Customers to Shop Using Points.
As a growing number of lenders are embracing Pay with Points (PWP), the payment model has become an increasingly popular means for retailers and brands to encourage customer loyalty and grow sales. For new or smaller e-commerce businesses, it was the emergence of PayPal's Pay with Rewards program that allowed them to enter the fold, presenting an option with fewer restrictions in terms of when and where shoppers can redeem points.
According to PayPal's latest research, "In the current environment, two-thirds of Americans (66 percent) now view these [credit card] rewards balances as a way to buy the things they need such as groceries and other essentials," said vice president of consumer marketing, Jill Kress. The same research revealed that 39 percent of credit card rewards holders are unaware of their rewards balances. That's a lot of missed opportunity, for consumers and sellers.
Introduce Subscriptions.
Another way to boost retention and generate recurring revenue is with subscriptions. Of course, you must evaluate whether your products or services are suited to this segment of business, but as you do so, consider that there are various models under this umbrella. The main ones are:
Replenishment: Regular deliveries that allows consumers to set it and forget it, usually for essentials like food and personal care. This is all about convenience.
Personalized: Curated offerings customized to delight customers based upon preferences, needs, and other details they provide.

Access: Exclusive subscriber-only benefits such as faster shipping, free delivery, special discounts, and access to things that aren't available anywhere else.
Once you have a subscriber, the primary goal is to retain them, which can be accomplished by delivering on promises, creating convenient and pleasurable experiences, and demonstrating value-add. The secondary goal is then to cross-sell and upsell, which should be done using data-based, personalized offers. The more targeted and helpful an offer is--the more sincerely it comes across--the better it is received, and the more successful it's likely to be.
Smart businesses know that today's online consumers expect and desire more than just a good experience; to be competitive, they need to create a positive, personal, memorable experience. Using these tools and strategies can help brands better connect with their consumers, ultimately delivering meaningful moments that lead to more value for everyone.
Apr 5, 2021