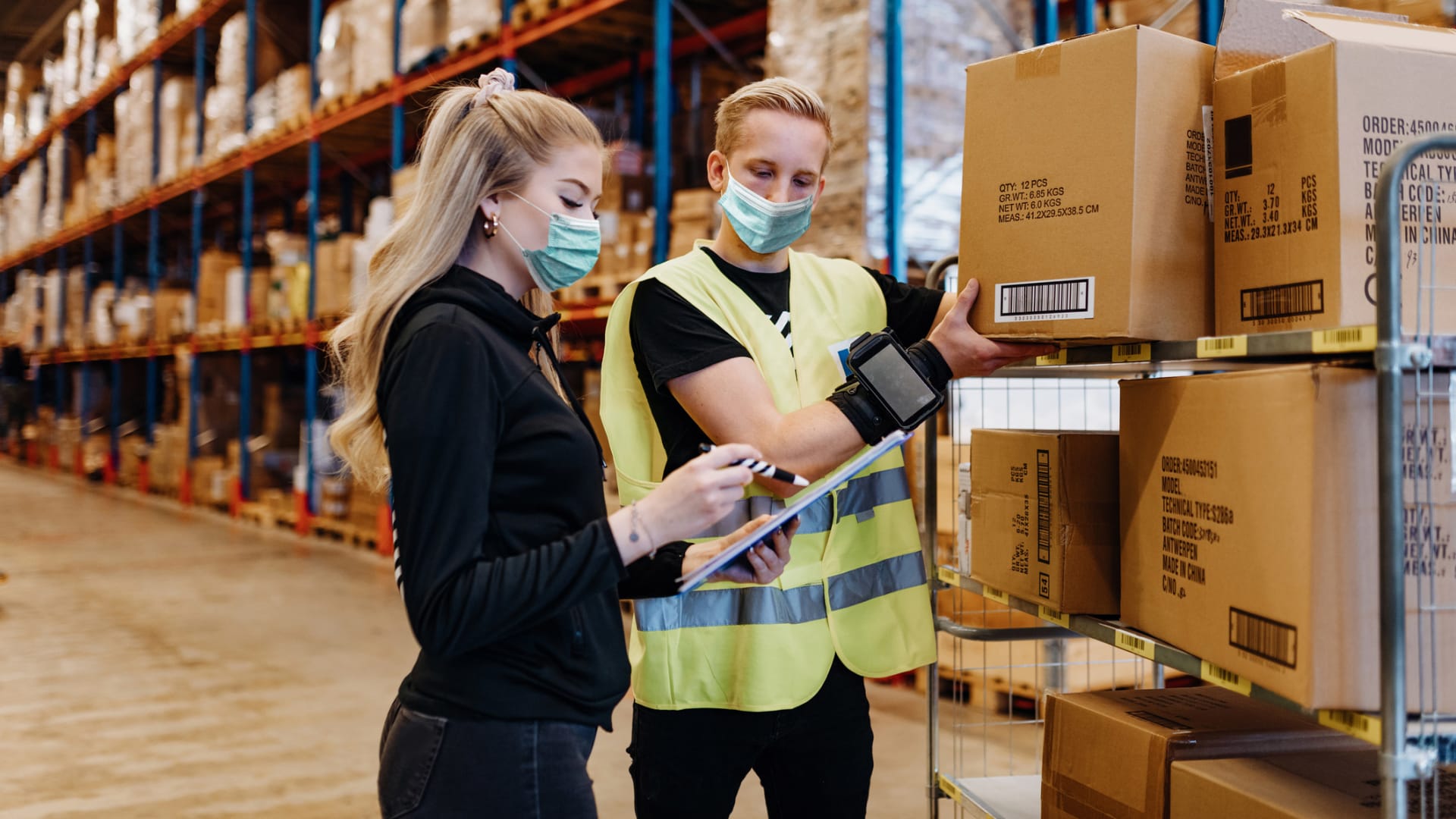 If there's one thing that manufacturers, distributors, retailers, and brands worldwide learned from the 2020 Covid-19 pandemic, it's that there's no such thing as over-preparing.
Now, a year-and-a-half after the pandemic shut things down, the Delta variant situation is giving everyone déjà vu. While there's no getting around the fact that we're in the midst of a global raw material shortage that's causing price increases, the lessons learned from the first round of pandemic-driven supply chain disruptions signal what companies doing e-commerce business should be thinking about now.
Ensure the safety of your employees.
Without your employees, you have no business, which makes their health and safety your top priority. In March 2020, when my company and I learned that warehousing and logistics were deemed an essential business sector, the first order of business was figuring out what protocols needed to be put in place to keep our employees safe.
We accomplished this by having our 400,000-square-foot warehouse steam cleaned and disinfected multiple times a week, supplying PPE to all staff, instating temperature checks at entry points to identify and triage anyone with symptoms, placing social distancing markings facility-wide, installing hand sanitizing stations, and supplying all employees with an official note to keep on hand stating that they were essential workers.
Being proactive and communicative about the steps being taken to prioritize everyone's physical health and safety also had a positive mental and emotional effect.
Order supplies as early as possible.
Between material shortages and everyone from suppliers to transportation networks playing catch-up while keeping up with increased demand, shoring up your supply chain strategy will help position your business for the best-case scenario. And that's why you really can't wait to order supplies.
Since almost all e-commerce businesses use boxes for its fulfillment, I'll use that as an example. Forgetting for a moment that the price of cardboard boxes has increased from 5 to 10 percent since the early days of the pandemic, securing the quantities you need, when you need them, is a battle of its own. We used to receive an order of boxes in a week -- today, it can take months. It comes down to under-ordering or over-ordering, so now is the time to invest in sales forecasting software and really prioritize inventory management.
Integrating different supply sources into your procurement plan can help mitigate the risk of a shortage or delay. The more locally you can source supplies, the better off you'll be from a timing and transportation cost standpoint.
Proactively manage expectations.
Appoint a trustworthy employee or take it upon yourself to be responsible for staying on top of health and safety updates from the CDC and other authoritative experts so you can identify any impending impact on your business in a timely manner. Updates should be communicated in as close to real-time as possible to any potentially impacted parties, from employees and stakeholders to customers.
When the pandemic initially hit, we dedicated a section of our website to Covid-19 updates that addressed all aspects of operations, from staffing and facility information to expected carrier updates and service alerts to client support resources and more.
You can do this with newsletters, social-media updates, bulk texts -- whatever works best for your constituents. Acting early and communicating consistently through your chosen platform(s) will keep everyone updated and on the same page.
Make sure your operations are quickly scalable.
The scary and wonderful thing about e-commerce is that all it takes is one good media placement -- or one global pandemic -- to send your order volume into overdrive. Having a quickly scalable operations strategy in place is what separates success and failure, especially with global supply chain delays.
Scalability is a more formal way to define the ability to go with the flow. In logistics, it's a business's ability to support operations at their lowest volumes, highest volumes, and everything in between. Optimizing scalability requires streamlining operations across the board, from order management to product packaging, routing guides, inventory forecasting, and more. Ensuring an efficient fulfillment strategy improves scalability, making your business agile and flexible.
As the world collectively holds its breath for better days ahead, it's important to remember that a global pandemic isn't the only thing that can cause disruptions to e-commerce supply chains. But taking a page from the book of businesses that have thrived in recent times by being responsible, adaptable, and innovative will serve you well, no matter what the future holds.
Aug 27, 2021