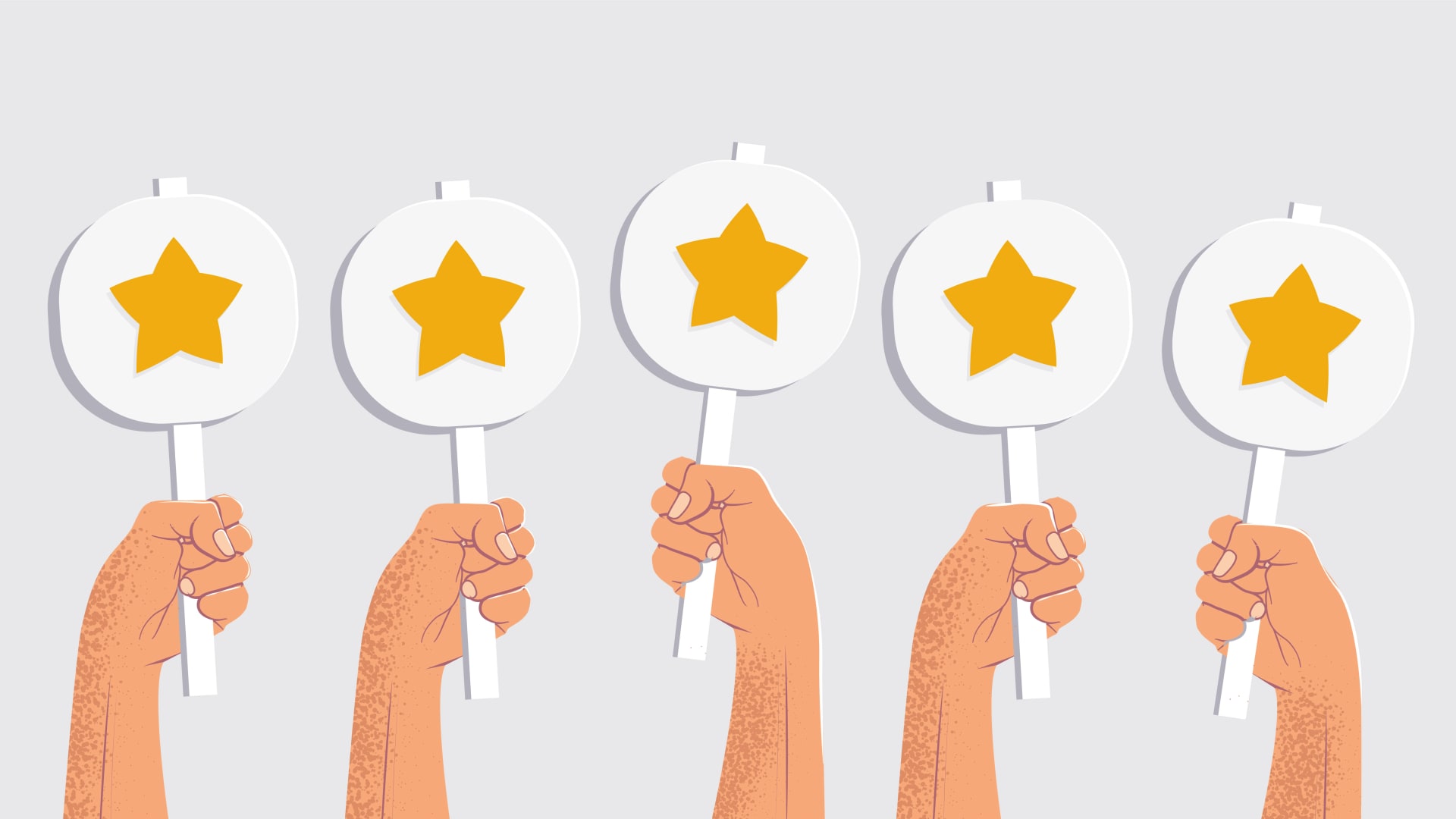 A recent study based on insights from more than 9,000 consumers and analysis of activity across more than 1,200 brand and retailer sites found that, when it comes to online product reviews, most consumers value recency over volume.
Sixty-four percent are more likely to purchase a product with fewer, more recent reviews than one with a higher volume of reviews older than three months. Maintaining fresh reviews becomes even more important when attracting new customers: 86 percent of shoppers say that review recency is more important when considering a product or brand they haven't purchased before.
With reviews so heavily informing online shoppers' purchase decisions, what are some ways brands can encourage consumers to leave reviews?
Let the QR code be their guide
The QR code comeback is real and you should be using it to drive business and product reviews. Even when someone is inclined to leave a review, one of the main reasons they don't is because it requires extra steps they don't have the time, motivation, or desire to take. So make it easy for them.
The beautiful thing about QR codes is that they are simple to generate. And once you've done it, you can include them on any digital or physical collateral you want to: websites, emails, social media, product packaging, you name it. Make QR codes accessible by placing them front and center at various touchpoints along the customer journey, and pair them with engaging calls to action to make leaving reviews simple, fast, and seamless.
Don't be afraid to have some fun with it, too. You can customize a QR code by making it look like your logo, incorporating your brand colors, and other design choices. Just don't go too crazy -- remember, you still want people to be able to scan the code.
Make it worth their while
The truth is that it is very difficult to get consumers to take any sort of action without offering them something in return. It's also true that you can catch more flies with honey. Show customers you value their time and experience by offering them something in return for sharing their thoughts and opinions with your online community.
The trick is to strike the right balance of a reward that is just enticing enough that it's worth the cost of entry. In this case, a review is a pretty low barrier to entry, so it doesn't have to be a big-ticket item. Consider offerings such as credit for future purchases, customer loyalty program points, or entries in a larger prize drawing.
Offering incentive not only attracts more customers to leave reviews, it's also another point of interaction to improve their experience and create a moment that will further connect them with your brand.
Prioritize quality reviews
Not all reviews are equal, and it's not just about timing. Last month, Google announced an update that will require product reviews to meet stricter criteria in order to appear higher up in search results. To get those quality rankings, reviews will need to be written by people who have actually used the product, provide in-depth details, include unique information beyond what the manufacturer provides (e.g., photos, video, audio, etc.), and are able to explain what sets it apart from other products, among other criteria.
In short, you want your reviews coming from real customers. It goes without saying that encouraging fake reviews in any form is bad business, but you may get them regardless. If reviews are important to your business, so is having a process in place to suss out and prevent the fake ones.
Regardless of how you go about getting reviews, never invite or incentivize positive reviews. In fact, look for opportunity in negative or critical reviews, whether that means engaging with consumers who've shared their experiences or leveraging their feedback to identify ways to improve products or services.
Between Google cracking down and consumers getting more discerning by the day, there is heavy value being placed in authenticity. A high rating will certainly draw consumers in, but without a steady stream of recent reviews, even five stars will eventually burn out.
Apr 5, 2022