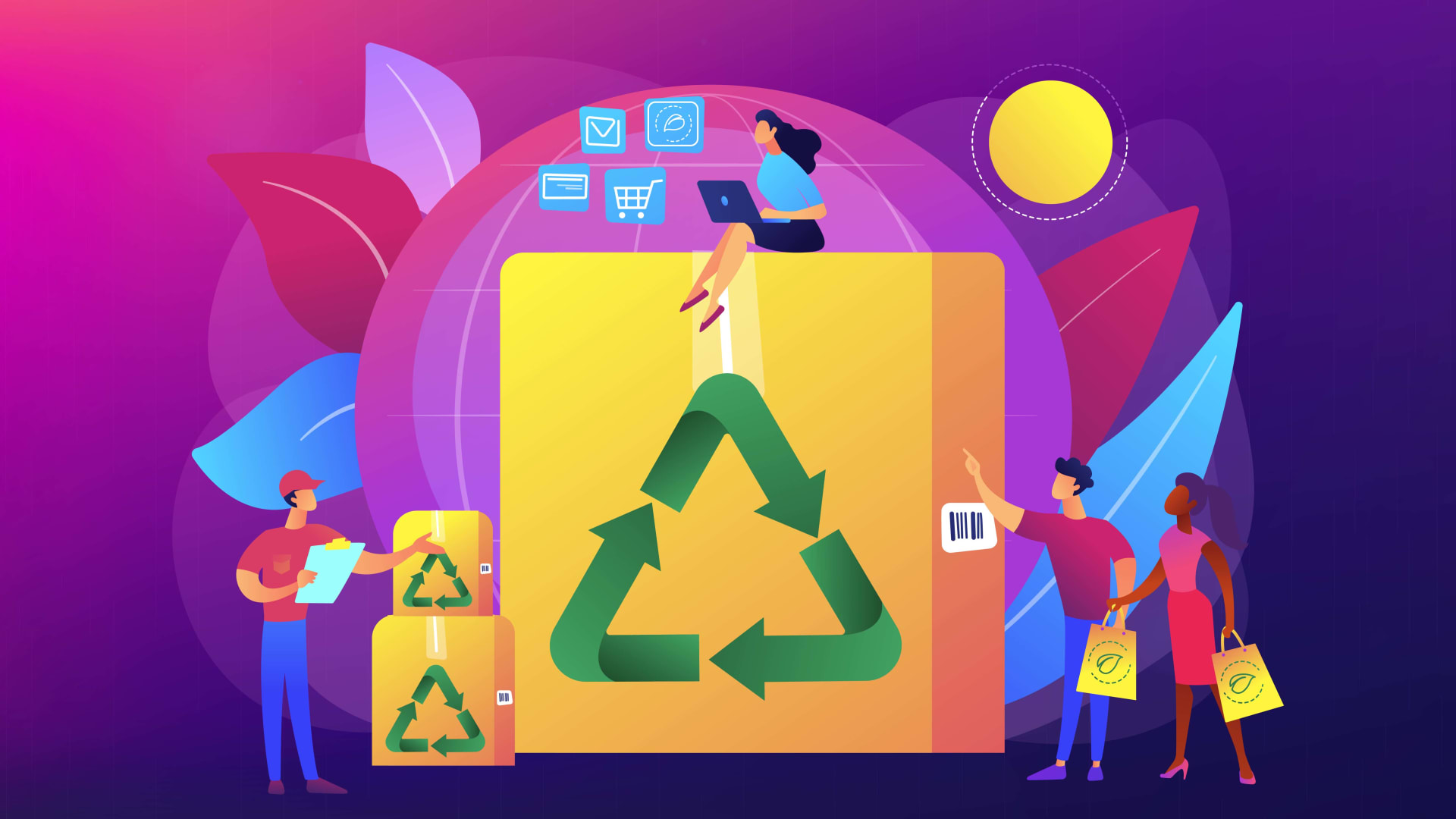 To this point, the consulting company notes that, because consumers focus on a broad range of categories, companies acting on sustainability must address a broad range of concerns.
Packaging is a considerable factor to examine as your company looks to implement sustainability efforts. Here's what you need to know and consider when exploring sustainable opportunities and solutions.
Focus on the Areas Your Customers Value
Thanks to science and innovations, today there are plentiful ways to be sustainable. But what really matters to your core customers? Be sure to focus on the areas that will actually make a difference with your customers. As an example, my company's 2020 study of American e-commerce shoppers revealed that sustainable packaging is more likely to gain shoppers than any other environmental factor in question. Forty-seven percent reported being more likely to shop with a brand that uses sustainable packaging, compared to ethically sourced products, natural/chemical-free/plant-based products, and fuel-efficient transportation methods.
Choose Packaging Components Wisely
Sustainable packaging doesn't have to be boring or naked. After all, in a marketplace experiencing its most dynamic moment to date, retailers and digitally native brands are competing on the customer experience. It comes down to making smart choices.
Instead of using plastic packaging materials like polybags and air pillow void fill, consider designing an eye-catching custom mailer box made of recyclable materials or adorning package contents with branded tissue paper. These decisions not only support environmental responsibility but also create a memorable unboxing experience, leaving customers with a positive, lasting impression.
Right-Size Packaging
Parcel size matters to both the seller and the end user in significant ways. According to on-demand packaging technology company Packsize, right-sizing typically reduces package size by 40 percent. This creates less need for warehouse space, which can cut costs on its own.
But on top of that, dimensional weights are also lower, which leads to reduced shipping costs. If U.S. businesses reduced the overall size of their packaging, it would result in 24 million fewer truckloads on the roads each year.
Not only does oversized packaging frequently create unnecessary shipping costs, it's also been shown to be bothersome to consumers, not to mention inconsistent with the sustainability-focused mindset of today's conscious buyer. My company's 2019 consumer e-commerce study revealed that 80 percent of respondents reported being bothered by oversized packaging to varying degrees (somewhat or very).
Don't Underestimate Consumers' Willingness to Pay for Preferred Packaging
There is often a natural assumption that bringing sustainable materials into the supply chain comes with a price tag. In many cases that may be true, but today's conscious consumer appears to find it a worthwhile investment.
According to the above-mentioned McKinsey study, 60 to 70 percent of consumers across all end-use segments said they would pay more for sustainable packaging. Another survey from packaging company Trivium explored the impact of sustainability on consumer behavior; of 15,000 consumers across the U.S., Europe, and South America, about 74 percent of respondents said they were willing to pay more for sustainable packaging.
As the world continues to search for ways to better care for our planet, sustainable packaging will shift from being an alternative to the standard. The sooner you identify what your customers desire and what your company wants to accomplish, the sooner you can determine the ways in which you can be uniquely environmentally responsible.
Nov 3, 2020