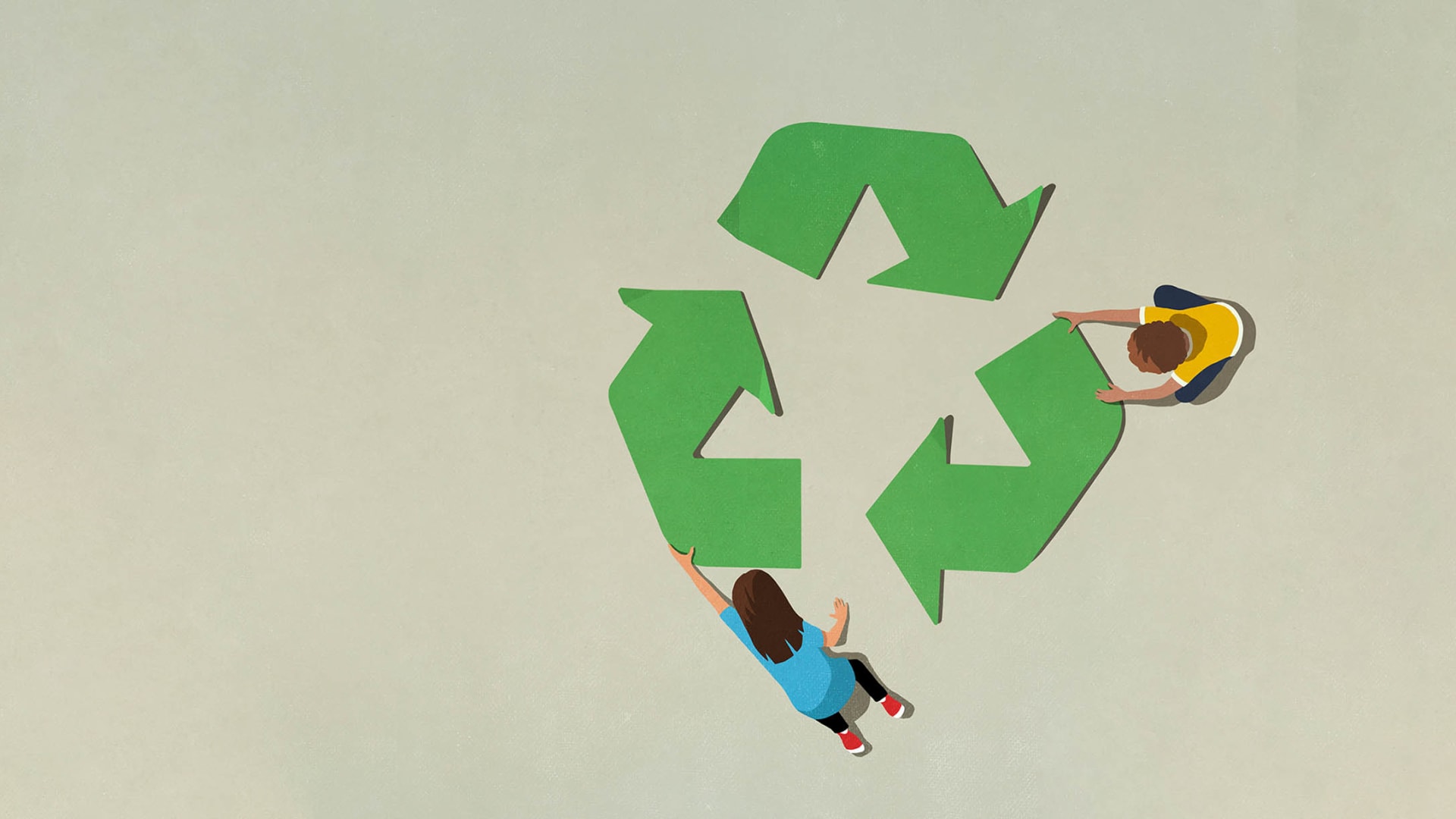 Studies, and even casual observance, supports the notion that most people are more socially conscious today than they were a year ago, a month ago, even yesterday. Being committed to social and environmental change is no longer just a lofty idea that exists in the ether. These are meaningful, impactful, decision-driving factors that carry value and consequences for individuals and businesses alike.
Consumers across generations, geographies, and socioeconomic backgrounds are seeking and responding to brands that communicate values reflective of their own. Companies are now evaluated not only by the scope and quality of its products or services, but by how it gives back and what it's doing to make the world a better place. If your retail or e-commerce business isn't on board, you're all but sure to be overshadowed by environmentally conscious competitors.
Company Behavior Begets Consumer Behavior.
Consumers want action, in large part as a result of the pandemic. According to global research firm GWI's 2021 consumer trends study of global internet users, as of July 2020, 72 percent of consumers across 20 countries said companies behaving sustainably was more important to them because of Covid-19. The study also revealed that having a poor environmental record is one of the top three factors influencing consumer behavior: 2 in 5 respondents (39 percent) list it as one of their top purchasing concerns.
Research from IBM's 2020 report--addressing why brands must deliver on omnipresence, agility, and sustainability--noted consumers' desire for sustainable products has increased. Nearly 60 percent reported they were willing to change their shopping habits to reduce environmental impact, and more than 70 percent said they would pay a premium (35 percent on average) for sustainable and environmentally responsible brands.
Packaging Is Paramount.
In Dotcom Distribution's annual study of U.S. online shoppers, sustainable packaging emerged as a major factor in driving purchases and brand affinity. Compared to other inside-the-box components like free samples, gift-like packaging and personal messages, sustainable packaging proved most influential (42 percent). Sustainable packaging was still reported as the most important feature even when weighed against other environmental factors, but respondents' interest in fuel-efficient transportation methods and natural/chemical/plant-based products are growing in importance. This indicates consumers are starting to think more holistically.
Survey participants also made it clear that when it comes to online packages, paper beats plastic: Given the choice between receiving an online order in a box or a poly bag, 82 percent of all respondents prefer boxes.
Getting Returns On Customer Returns.
Samantha Mansfield, head of strategy at global customer experience and commerce agency LiveArea EMEA, recently told Retail Gazette, "Our research found 71 percent of consumers would change their online shopping habits if they knew returns items would go to landfill or be destroyed--a company's ethics have become a major purchase influencer, and brands must be transparent around how they are working to behave more sustainably."
Echoing the impact of modern return policies on the environment and customer experience, Dotcom's study found that 27 percent of respondents who had experienced a return-less refund said its elimination of return shipping made them want to shop with a brand again. Meanwhile, 40 percent said the policy made them want to shop with the brand again.
What Do You Do?
Here are a few steps you can take to help your business become more environmentally conscious:
Join an organization with programs or committees dedicated to environmental and other corporate social responsibility issues. There are general ones that span the retail gamut such as Retail Industry Leaders Association (RILA) or Sustainable Brands, and there are others specific to industry verticals, such as The Fashion Pact.
Assign the responsibility of setting and managing environmental goals to a board member, committee, or other appropriate associate(s). RILA's Retail Sustainability Leadership Model, to use their own description, is "a tool for retail sustainability executives to identify the management practices that will drive improved corporate and environmental performance." Retailers can also refer to the Sustainability Resource Library for more tools and inspiration to promote progress.
Look into gatherings--virtual and physical, depending on availability and your comfort level--that address or focus entirely on environmental consciousness, sustainability, etc. such as The Sustainable Retail Summit, or the Global Sustainable Retail Summit. GreenBiz is also a good source of regional, national, and global events that bring together thoughtful sustainability, technology, and business professionals.
There is no one-size-fits-all approach to becoming a "greener" company, and not one organization has done it perfectly. But as consumers' desire to support companies that are not only environmental consciousness but active, it behooves retailers and e-commerce brands to invest in "conscious branding." This strategic exercise helps you discover who you are, what you stand for, and what sort of future you are best equipped and most inclined to help build for your people and the world.
Jul 14, 2021