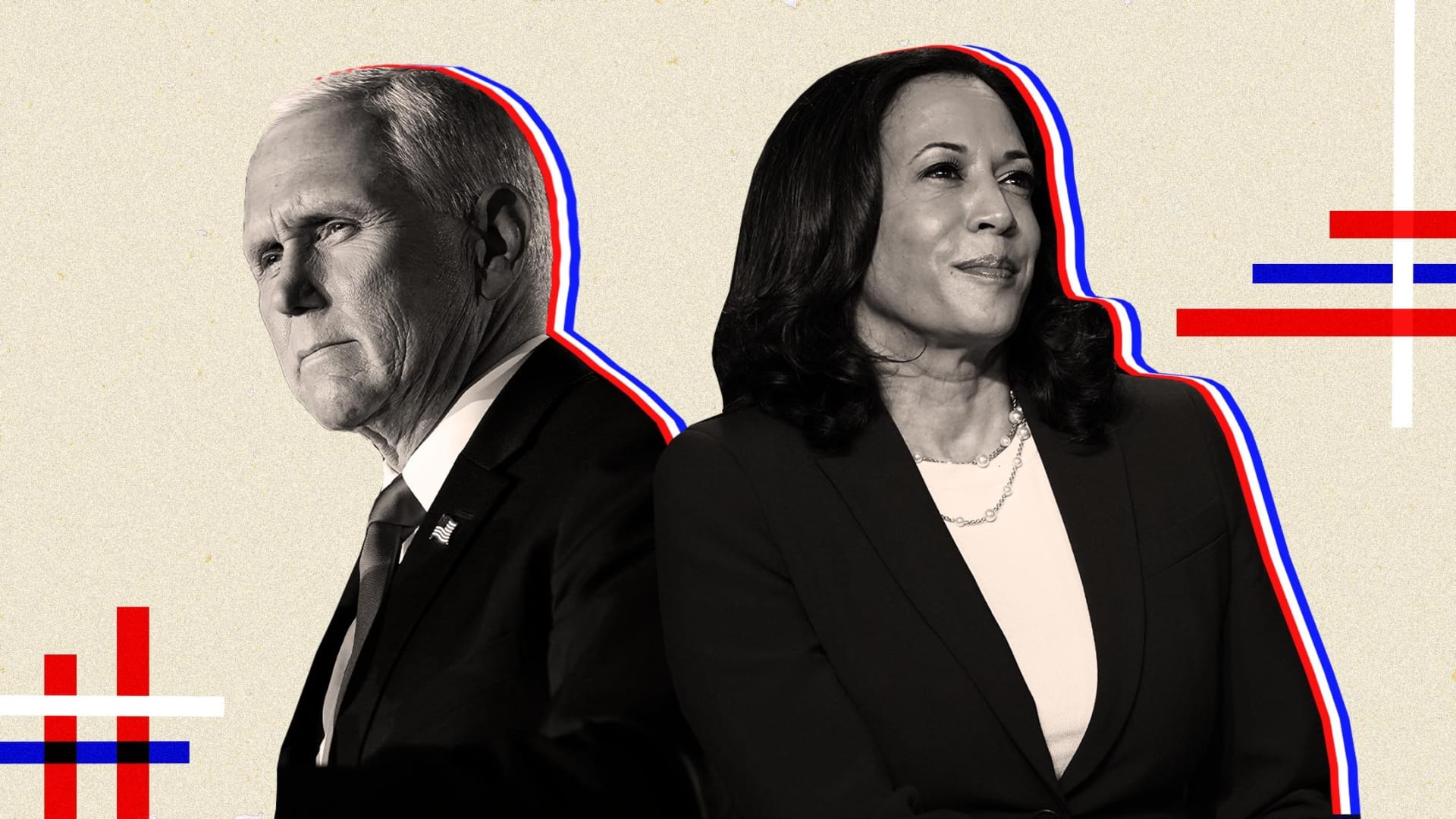 Like the office itself, vice presidential debates are often not worth a warm bucket of spit; they tend to be lightly viewed and quickly forgotten moments in a presidential campaign (If you can remember the immortal Biden-Ryan tilt of 2012, well, your name is probably Jana Ryan). Mainly, if you're paying attention, you're interested in how well the two candidates support the top of the ticket, and contemplate whether, in some unlikely alternate universe, that person would be a good president.
Now, of course, we are living in that unlikely alternate timeline, one in which one presidential candidate is a high-risk Covid patient and the other is 77 years old. In his other, less-famous quote about the office, "Cactus Jack" Garner--Franklin Delano Roosevelt's VP--described the vice presidency as "the spare tire on the automobile of government." Still, spare tires are sometimes essential pieces of equipment, and if ever there was a time to be making sure that spare is ready for action, it is now.
The prime issue for the debate, which is scheduled for Wednesday at 9 p.m. ET, is, first of all, should this even be held in person? Vice President Mike Pence has been exposed to multiple people with the coronavirus in the past week, and while he has tested negative for the virus, under Centers for Disease Control guidelines he should be isolating himself until at least Saturday to avoid potentially infecting others.
Given that that won't be happening, the Biden campaign has requested that a plexiglass shield be placed between Kamala Harris and Mike Pence during their debate at the University of Utah. The Commission on Presidential Debates agreed. Candidates will also be placed 12 feet apart, instead of the previously agreed upon seven feet.
It's unlikely that we will learn a lot of specifics around how Pence or Harris would help small-business owners. It's not clear what topics will be discussed--moderator Susan Page, USA Today's Washington bureau chief, has not released a list of questions. It's a fair bet that the pandemic, and all its related issues, will not be everything, but it will loom the largest.
And the evening's questioning will most assuredly revolve around the President's diagnosis, predicts Northwestern political science professor Alvin B. Tillery Jr. "Mr. Trump's infection and his administration's poor handling of the nation's response to the pandemic will be a central theme in the upcoming vice presidential debate," he said in a university press release. "Since Mr. Pence remains the head of the administration's response, I expect Ms. Harris to lean in and ask him: 'Why should the nation trust you to keep their families safe when you couldn't even keep your boss safe in the White House?'"
We can infer from Pence's time in the House that he takes a pretty standard Republican approach to small business--focusing on cutting taxes and eliminating regulations. As a former prosecutor, and relatively new to the Senate, Harris has less of a track record on small-business issues, though in May she introduced a $124.5 billion bill that would give grants of up to $250,000 to small businesses hit by Covid-19 (the bill is currently going nowhere in the Senate). The focus of that bill was around immediate cash relief targeted at the smallest businesses: 10 or fewer employees, with under $1 million in revenue. And if there's any difference between Pence and Harris on how to help small businesses during this crisis, it will probably play out as the difference between the GOP approach of cutting taxes or the Democratic direct payment option.
In the end, action might not come out of tonight's session but a lesson should, namely on how to do your duty to citizens in a democracy. Hanging over all of this is last week's presidential debate debacle, in which moderator Chris Wallace completely lost control of the event. The lesson is one that any good conference organizer is familiar with: If you're going to host a program, be a host. Set rules, agreed on by all parties, and then enforce those rules. As was evidenced by the last presidential debate, it's important to have a clear plan of action in case one party decides to ignore the rules, and to execute that in the moment. It's unclear whether Page, who drew fire earlier this year for hosting a party at her home for Centers for Medicare and Medicaid Services Administrator Seema Verma, is up to that task. And neither Pence nor Harris is likely to go off the rails in the same way that President Trump did last week. Still, as another old saying, not coined by Jack Garner, says, forewarned is forearmed.
Oct 7, 2020